Odds are, someone on your holiday shopping list is the kind of person who loves to eat. And if you happen to be looking for ways to tick both gift-giving and supporting local businesses off your festive to-do list, the curated Holiday Tasting Boxes from Chew On This Tasty Tours will fit the bill perfectly.
Chew On This is not only a locally-owned small business, but its mandate is to support locally-owned small businesses - and in this case, those businesses are all about food. The goal is to create boxes that help you discover B.C.-based food producers, which is an absolutely delicious prospect.
The Holiday Tasting Boxes come in three options, Nibble, Graze, and Feast, designed to suit a range of appetites and price points.
The boxes are loaded with shelf-stable sweet and savoury goodies all from B.C. producers, and a way to enjoy a future hands-on tasting experience; every box contains a coupon to use for savings on Chew On This' year-round bread-and-butter offering: their intimate tours spotlighting several Metro Vancouver communities. Those tours offer tasting stops at area restaurants, bakeries, and shops, making for a fun and interactive way to get out and get to know what's tasty in the region. The tours can take you on a trip along the "Spice Trail" in South Surrey, have you discovering local eats and amazing murals in Abbotsford, or find you taking a bite out of the best of charming Fort Langley.
Additionally, since the boxes can't include alcohol, you'll find instead another way to get out and have a sip, thanks to the inclusion of cards you'll redeem at local beer, wine, or cider spots in Metro Vancouver.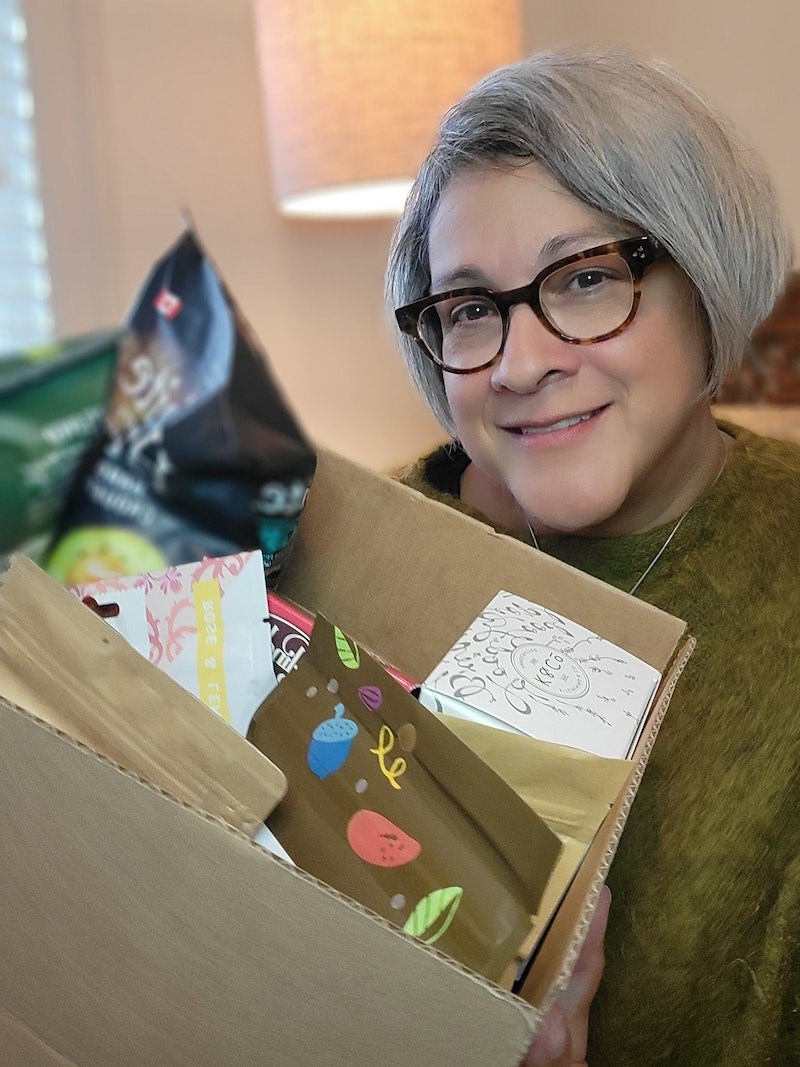 The boxes showcase all kinds of eats and snacks, from smoked olives to festive biscotti to dunk in your cup of coffee made with locally-roasted beans, along with things like cookies, chocolate, crackers, or chips.
The last day to order up a Holiday Tasting Box is Nov. 26; place orders online. You can pick up your box in White Rock, Surrey, Langley, Abbotsford on Dec. 14, 15 and 16, and for $10 pick up is available in Coquitlam Dec. 18. Shipping to most locations in B.C. is available Dec. 14 for an additional charge.