Every week I compile a collection of the most mouthwatering food photos that I shot in Vancouver restaurants and in my kitchen. The hashtag #todiefor denotes an item truly knee weakening in flavour. Questions? Tweet me @erin_ireland
Chicken and Waffles by The Rumpus Room - made with free range chicken breast, this ultra rich dish (served with pure maple syrup - grade 2) is worth the splurge. Don't let the Main Street spot's exterior fool you - they're serious about their crazy, quality comfort food.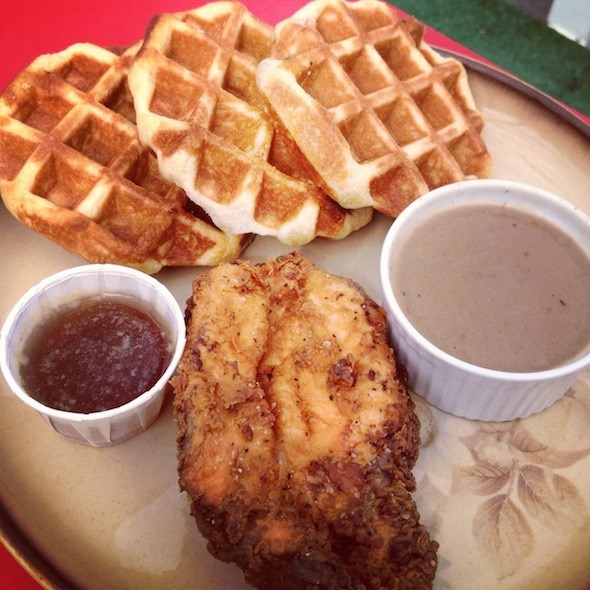 Tuna Tataki by Rob Feenie for Cactus Club - you'll want to drink the leftover sauce when you're done with the Ocean Wise tuna. Sprinkled with pine nuts, mango and avocado, this is a perfect summer appetizer.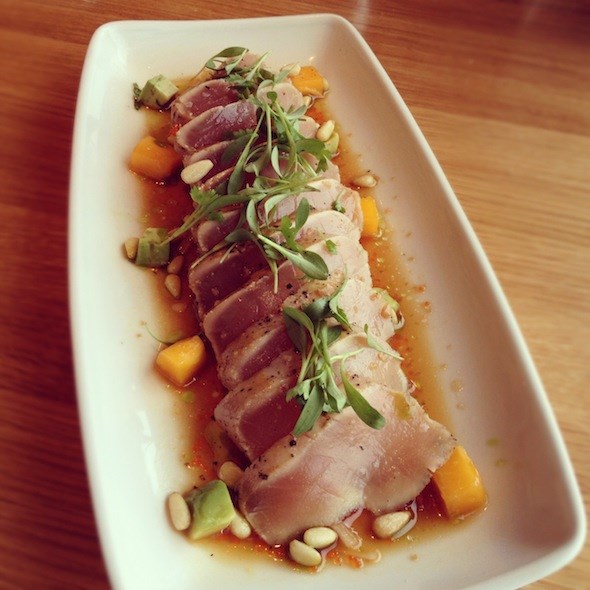 Pasta Primavera by Organic Lives - the best way to cure a pasta craving without actually indulging in the heavy carbs. These noodles are made with zucchini! Completely guilt-free and hearty at the same time.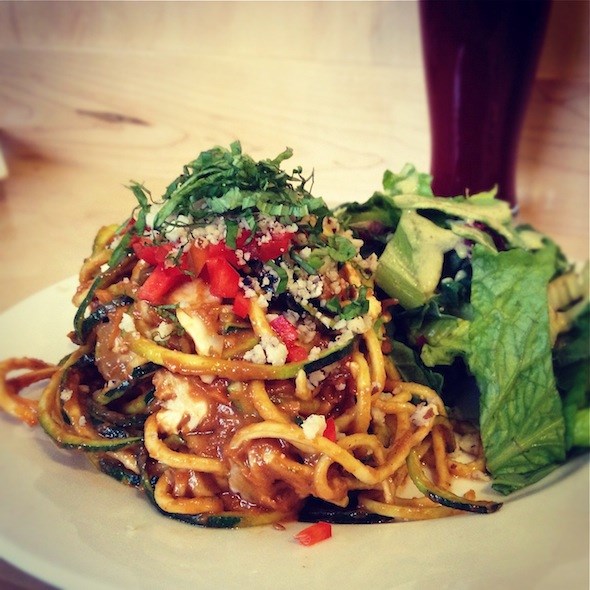 Beaucoup Bakery - coming soon to Vancouver! Last weekend at the Shangri-La Hotel / Vancouver Markets Farmers Market, I sampled some of their treats, and all I can say is...wow. Put this sure-to-be adorable new spot on your radar.
Crepes Suzette with yogurt, BC blueberries, banana, goat cheese and avocado. Have fun experimenting with ingredients! You never know what will be the perfect pairing.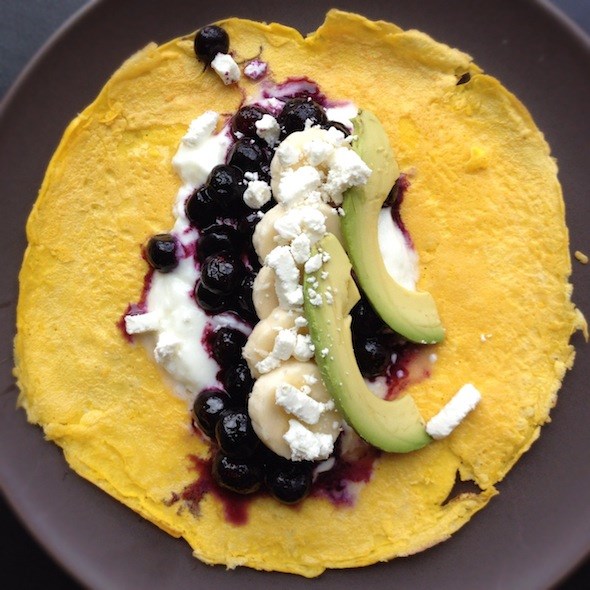 Filetto by Via Tevere - unquestionably one of the best pizzerias in Vancouver. Just look at these gorgeous blisters - signs of a job well done. The Victoria Drive pizzeria's line-up begins around 5:30pm - get their early to avoid a wait.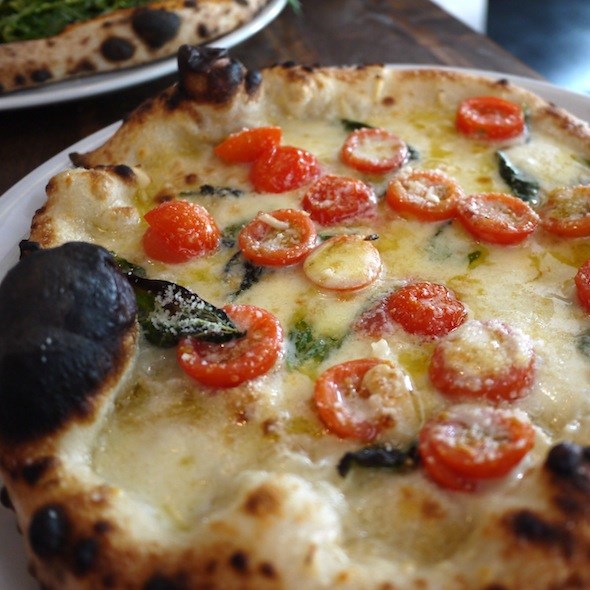 Jazz Donut by Cartems - in honor of the Vancouver Jazz Festival, this outrageous donut - piled high with chunks of white Callebaut chocolate and fresh baked brownies - is sure to be a new bestseller. The 'black and white' represent piano keys.