There is a quote from activist and farmer, Caesar Chavez:
"If you really want to make a friend, go to someone's house and eat with him…The people who give you their food give you their heart."
This is becoming more and more apparent to me as the days of my social experiment go on. I learn something remarkable about each person I share food with and sharing food is really what eating should be all about. Nourishing our bodies while we enrich our minds with conversation and warm our hearts with the beauty of others.
Oh, Sweet Beans!
My hump day cup was so sweet today at Bean Around the World at Main and 20th (@BeanonMain20th). I was desperate for some java after a night of a bit of ex boyfriend drama and work stresses (hey, I'm asking people to be open and honest with me, I suppose I need to do the same here)!  I ran to the counter this morning, so quickly in fact that the name of the gorgeous woman behind me completely left my brain! Anyhow, it was really nice to meet you, lovely girl and I'm sorry for having my mind in a fuzz.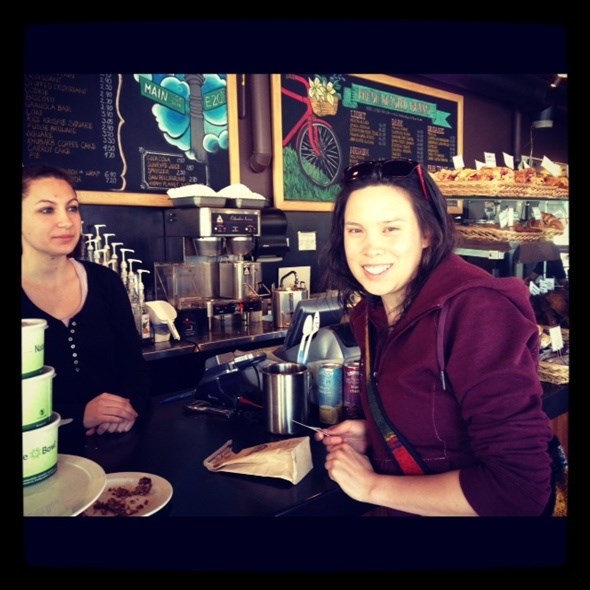 I was also blessed to have the gorgeous Christina who owns and operates @WeAgainstGrain where she creates unbelievable granola or should I say 'Yay-Nola' (wheat free, and sugar free! It's sweetened with apple sauce which always makes me happy) & she also gave me some delicious macaroons. You can find her products at the Bakers Market on Saturdays. See the schedule on their website. Christina came all the way from North Vancouver to meet me in the early morning at Bean Around the World, now THAT is kindness right there!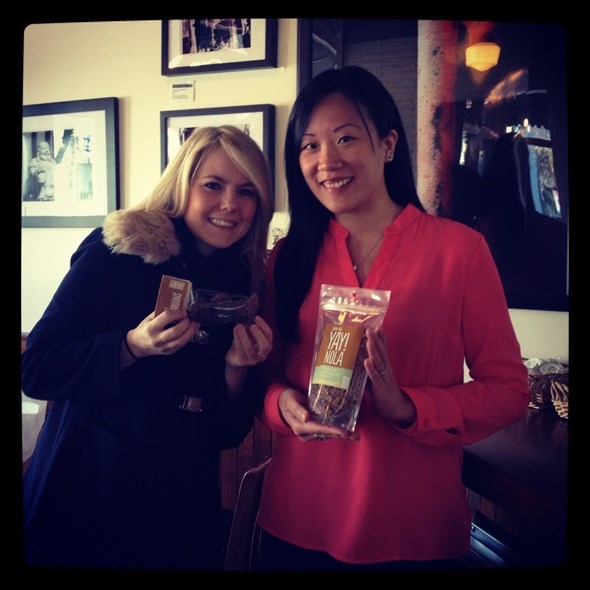 Dinner time
I was really looking forward to this since last week! Meeting @BackstageRider (Mikala) for dinner at @AcornVancouver. I just knew that we would hit it off and I was right. She was very open and honest with me about the struggles she has gone through this past six months. She is such a strong woman who is kicking butt in the music/social media industry and is a true inspiration. I recommend you follow her on both twitter and instagram (same name) to get the full scoop.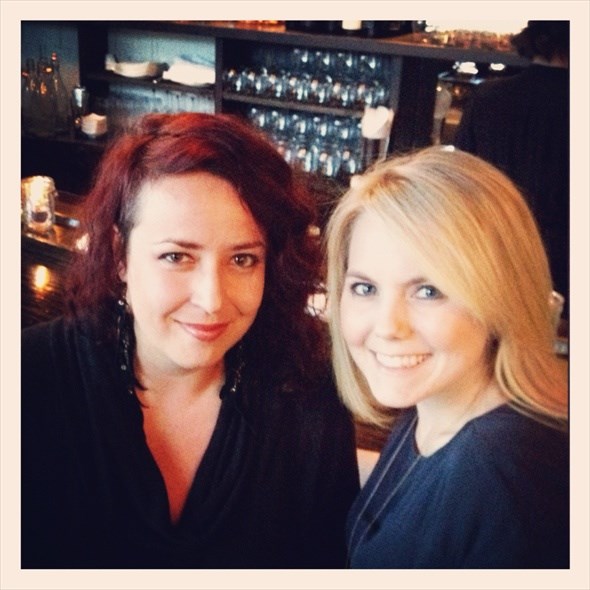 Projecting Change Film Festival
Projecting Change is a 5-day film festival featuring award-winning documentaries and exploring themes such as environmental and social sustainability, empowerment, identity, and global culture.  Hosted in partnership with SFU Woodward's, the curated film and speakers sessions and unique festival format are a platform for audience engagement, inspiration, and action.
On Saturday, April 27th at 4pm after the wonderful film, Eating Alabama I will be speaking about my 2 week #TweettoEat journey. I would love to see you there! Tickets are available here.
Quest Food Exchange
I have received so much generosity, that any of the food I cannot eat, I am planning to donate to questoutreach.org. Quest is a local not-for-profit organization that offers access to affordable and healthy food choices for those facing barriers to this basic necessity.
Follow up on the latest #TweettoEat news by following the hashtag or by following me, @VancityAmy on Twitter!