I just got home from the most unbelievable James Blake concert, and I actually went with a new friend I met through all this #Tweettoeat stuff! I'm having dinner with him tomorrow, so I will fill you all in then!
Coffee time!
This morning at Bean Around the World at Main and 20th (@BeanonMain20th) I was waiting forever for someone to come in behind me! Finally Ian wandered up to the cash and we surprised/bombarded him with coffee. It was fun.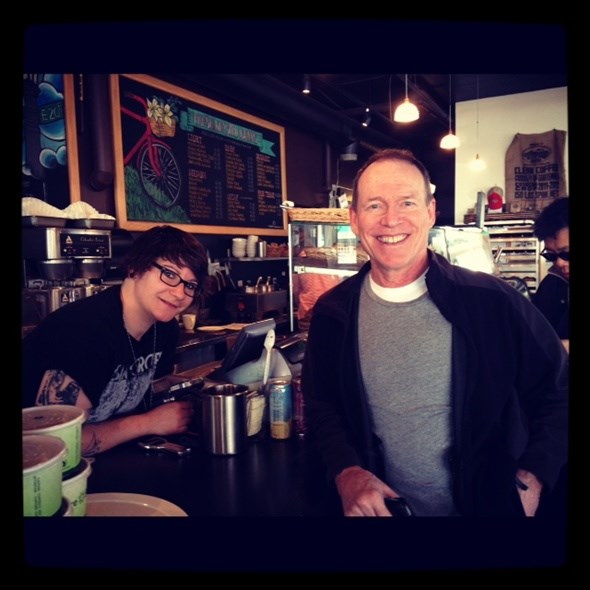 Dinner
Dinner tonight was with @scottwthurston at Acme Cafe where I have never been! It was so much fun chatting and getting to know this charismatic guy! I had an awesome spinach salad, and he had some pretty killer looking prawns. We left full, happy and with a new friend!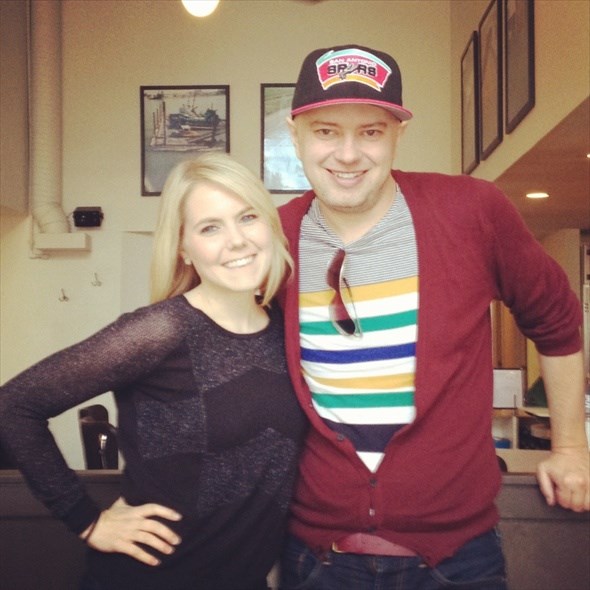 Dance Yo' Pants Off
I had dance class tonight (my usual Thursday night groovin' at Harbour Dance Centre), and was SO surprised by a bag of avocados from @Taseyb! Tasey and I have been dancing together for about four years and are solid friends. It's so wonderful having friends remember what I'm doing and reach out. I feel the love. The groovin' class is the best class, taught by the always inspiring, Eric Malapad.  The avocados were perfect, I was wishing I had an avocado left for my salad tomorrow. Thank you Tasey!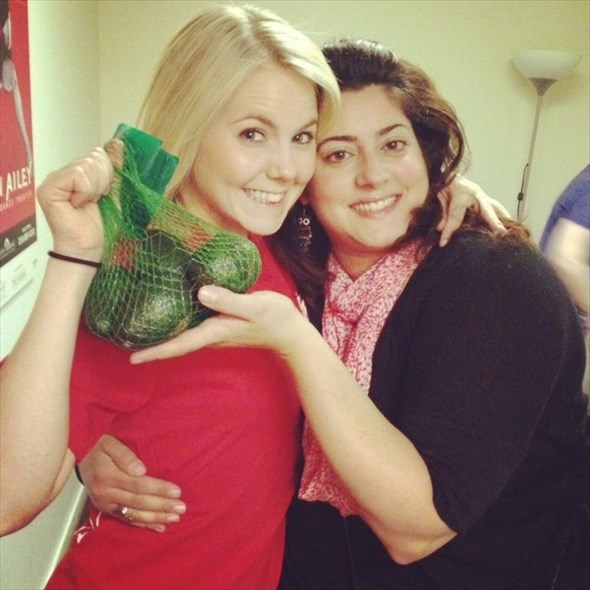 Projecting Change Film Festival
Projecting Change is a 5-day film festival featuring award-winning documentaries and exploring themes such as environmental and social sustainability, empowerment, identity, and global culture.  Hosted in partnership with SFU Woodward's, the curated film and speakers sessions and unique festival format are a platform for audience engagement, inspiration, and action.
On Saturday, April 27th at 4pm after the wonderful film, Eating Alabama I will be speaking about my 2 week #TweettoEat journey. I would love to see you there! Tickets are available here.
Quest Food Exchange
I have received so much generosity, that any of the food I cannot eat, I am planning to donate to questoutreach.org. Quest is a local not-for-profit organization that offers access to affordable and healthy food choices for those facing barriers to this basic necessity.
Follow up on the latest #TweettoEat news by following the hashtag or by following me, @VancityAmy on Twitter!