Friday! Who else was excited? The weekend is finally here, and it will be jam packed! I'm not sure how I will fit it all in to a single blog post! Today was a lot of fun. I felt really inspired by the people I met today and really blessed to get to welcome all of these great people in to my life everyday. I have one goal for this weekend. Meet as many new people as possible.
Coffee!
As usual, I hopped over to Bean Around the World at Main and 20th (@BeanonMain20th), for my morning java. Mel (as seen below) finally broke the "cute young guy" string of coffee's I was on. Mel was standing behind me today, which meant she got her coffee on the house! She seemed pretty happy (as happy as one could be in the wee hours of the morning). Thanks Bean! I love seeing you guys every morning.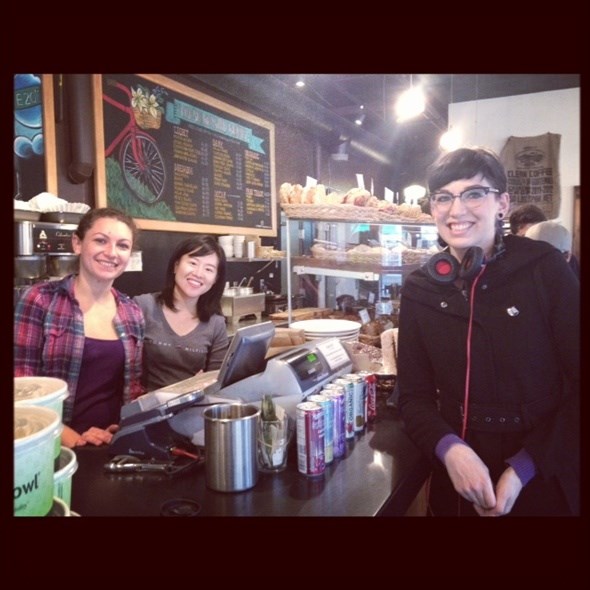 Then I was happy to meet one of the owners, Amanda, who I had been tweeting with all along. After going back and forth with emails for so many weeks, it was wonderful to finally meet her. No wonder they are doing so well in there with such a fantastic woman running the show!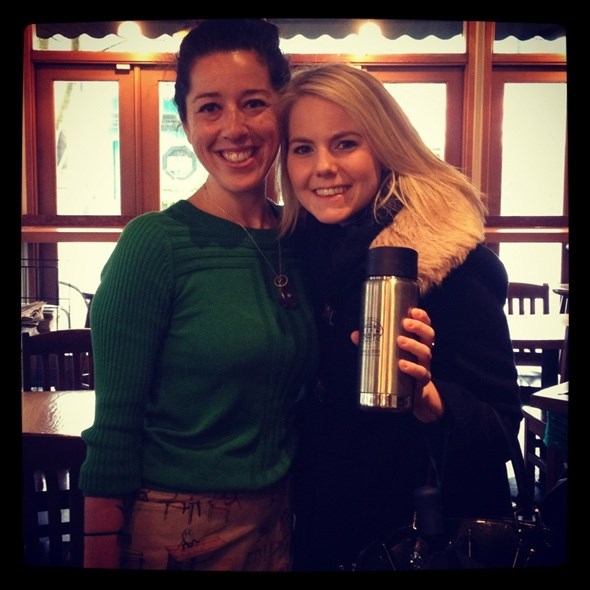 Afternoon snack
A very big thank you to @CybeleNegris President and Co-Founder of @Webnames, where I work during the day, for getting me this gluten free banana loaf! That was such a delicious Friday surprise!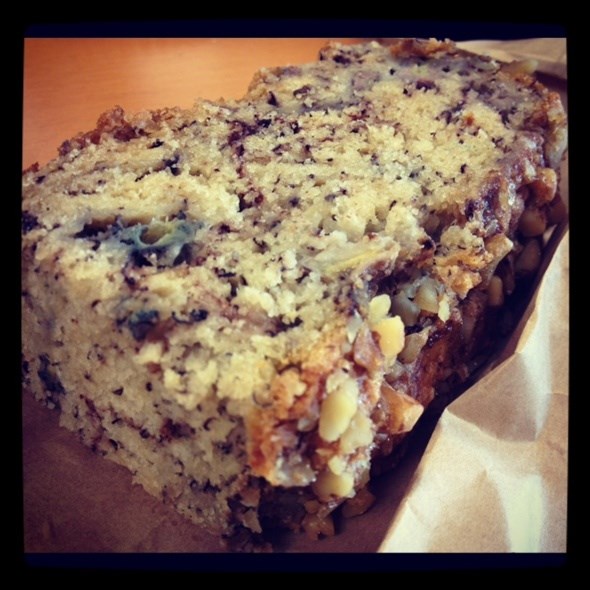 Dinner
Tonight was great! I finally got to meet @GurjeetS87. Gurjeet is very well known in the social community of Vancouver and it was so great to catch up with him over some delicious grub at Nuba at Main and 3rd. It was wonderful listening to his stories about his trip through North America and Europe this last 6 months (#GSWorldTour). Gurjeet was very inspiring and made me want to leave everything to travel the world? Perhaps #TweettoeatParis or #TweettoEatBerlin or #TweettoEatToronto is next? Thanks for the wonderful stories and fun evening!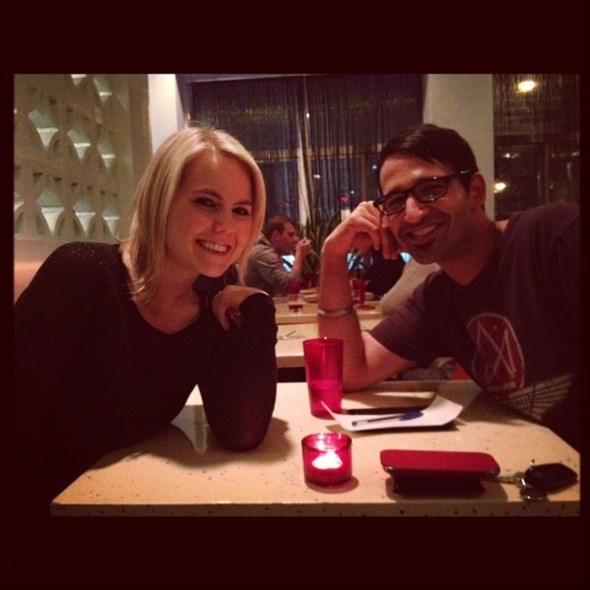 If I can leave everyone with one takeaway for the weekend. If you are going out, try your hardest to say hello to at least one person you don't know. Put yourself out there a little bit more than usual this weekend and try to see what kind of love you get back. I would love to hear about it if you give it a try. Leave a comment here or tweet me @VancityAmy!
Quest Food Exchange
I have received so much generosity, that any of the food I cannot eat, I am planning to donate to questoutreach.org. Quest is a local not-for-profit organization that offers access to affordable and healthy food choices for those facing barriers to this basic necessity.
Follow up on the latest #TweettoEat news by following the hashtag or by following me, @VancityAmy on Twitter!