For this month's #TweetToEat, I was tweeted by @newberryontour (otherwise known as in real life, David Newberry). David is an accomplished musician here in Vancouver who tours constantly and has some incredible music that I was lucky enough to hear.
Before I get in to our dinner, here is some more information about #TweetToEat.
How Does it Work?
It's all about sharing food. You tweet me (@VancityAmy, #TweetToEat), and I reply. We coordinate a time for me to come over to your house. You make a dish that you love, I bring a dish that I love and that's THAT! It happens once per month.
What's the point?
The point of #TweetToEat this time around, is to showcase the brave and generous people we have in our city. To show that opening your home and your heart up to someone new, while scary can be incredibly rewarding. I want to showcase great individuals from all walks of life. Show a new perspective on our city and who we are. We are not a city of stuck up people who refuse to talk to one another. We are kind, giving people, who have a passion for others and want to meet new people and do new things.
#TweetToEat with David
As I walked up to David's (and his wonderful girlfriend,who wasn't able to join us) home, I couldn't help but fall in love with it. The warmth was felt from the outside and I was greeted with such open arms as I went in (also a glass of wine, which is always appreciated).
David and I do run in similar circles, so we had met briefly before, but this was the first time I was able to sit down and actually chat. David was gracious enough to make some delicious steamed veggies and brown rice. As a vegetarian, this was an unbelievably exciting meal! Topped with a little kimchi and hot sauce, I could not have been happier. I brought a couple of salads as I usually do.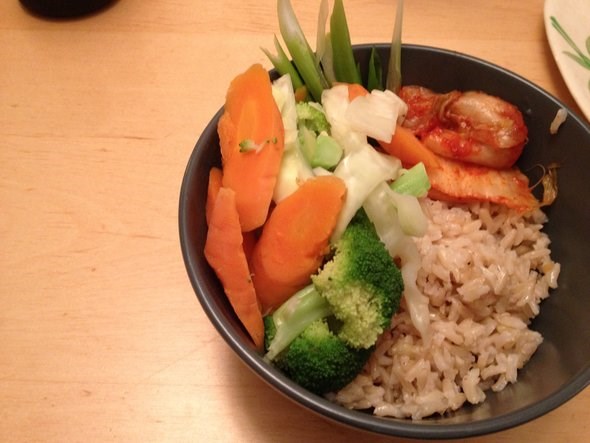 It was really wonderful learning more about Mr. David Newberry's music. He has been playing a ton of shows, and has several coming up in Vancouver. During the course of the evening, David told me a lot about what he's been up to, including him music and life in general (I won't reveal all of his secrets). David is a young man who has a true gift for what he does. He is currently promoting his record, 'No one will remember you'. My favourite song off the the album is 'Rock Bottom' and then the soft sounds of 'Mister'. Take a listen to his entire record on his website.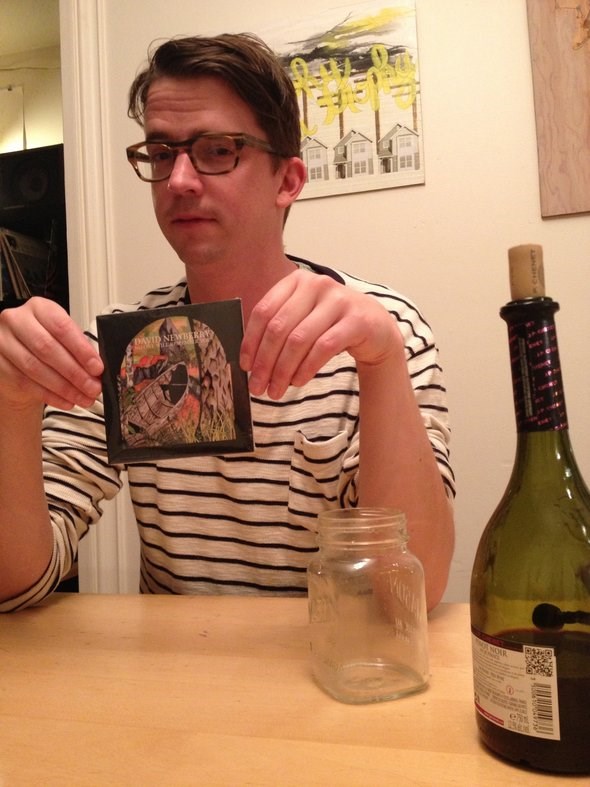 What did I learn from this #TweetToEat experience?
Well, I learned that life is confusing and challenging for all of us here in Vancouver. When you're an artistic person, I think there is always an element of struggle. You can be doing well, doing what you love, but there is often a need for more that exists in all of us. I think this rings true in all of us and especially in the creative minded. I also learned that although it's scary to say hello, or reach out to someone you don't know, the rewards are worth it. Tonight I made a new friend and one that I hope to see again in the near future.
Catch up with David online at www.davidnewberry.ca
Do you want to participate in #TweetToEat? Send me a tweet @VancityAmy with hashtag #TweetToEat. I look forward to meeting you soon!