Vancouver may not be known as a "late-night city", but we've got plenty of food options to keep you fuelled anytime of the day. Whether you're up early for a morning run, or are ravenous after a big night out, these spots will take of your cravings, whatever they may be.
1. The Naam (2724 West 4th Avenue)
The Naam might just be the city's favourite 24-hour spot. The vegetarian eatery carries of the torch of that old-school Kitsilano charm and their diverse menu ensures everyone in your party will get what they want (other than meat). It's really an ideal late-night spot because you can eat something giant and satisfying (Naam burger platter with miso fries), but still wake up feeling like you've actually taken care of your body. Best of both worlds!
2. Siegel's Bagels (1883 Cornwall Avenue and 1689 Johnston St #22)
If you've ever visited Montreal or New York, you know that bagels are an essential part of a good night out. Siegel's has been family owned and family run for over 25 years and bakes their Montreal-style bagels fresh throughout the day. They've got bagel sandwiches and breakfast options if you're looking for something a little heartier.
3. Duffins Donuts (1391 41st Ave E)
So you and your friends are starving after an epic night out, but no one can agree one where to go. If only there was a place that served delicious fried chicken, Chinese food, Mexican sandwiches and the most perfect, colourful donuts you've ever seen. Fortunately, this place does exist and it's Duffins Donuts. Go eat your face off!
4. Knight & Day (3684 Lougheed Hwy)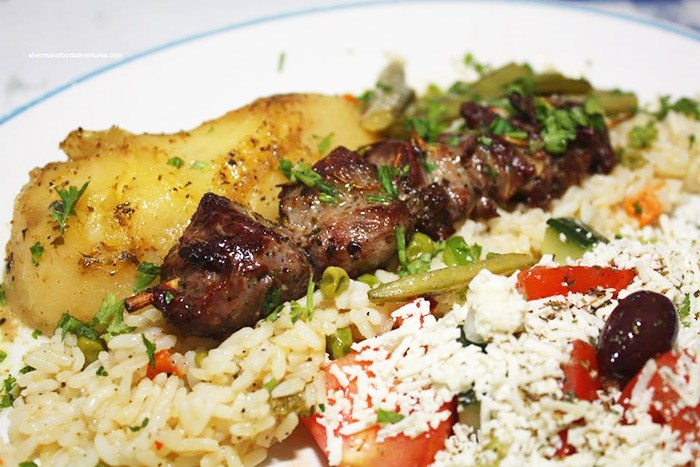 Not just all day breakfast, 24-hours a day breakfast! This is in addition to their selection of steaks, sandwiches, pasta (mac 'n cheese) and desserts. They've been rocking their old-fashioned approach to cooking 24/7 for 20 years, so you know they must be doing something right!
5. Breka Bakery and Café (Various Locations)
Something sweet or a savory treat? Breka serves freshly prepared baked goods including donuts, cakes and quiches 24-hours a day. It's the perfect spot to hit at the end of a night out or to get your pre-sunrise fuel-up before a big day.
6533 Fraser Street, 812 Bute Street, 3750 W 4th Ave and 855 Davie Street
6. Lucy's Eastside Diner (2708 Main Street)
Lucy's is a Mount Pleasant go-to for those perfectly greasy diner specials. On top of classic diner fare, they offer a crazy selection of milkshakes flavours. We recommend trying them out while grabbing their "all day, every day" burger and milkshake combo for just $13.
7. Pho Extreme Xe Lua (457 W Broadway)
Pho Extreme Xe Lua is known for their huge menu, affordable prices and great Pho broth. Have you ever had Pho at 3:00am? It's just better that way!
8. No.9 Restaurant (5300 No 3 Rd #812)
No. 9 Restaurant boasts a staggering 1000+ menu items ranging from Cantonese and Chinese specialties to burgers, grilled cheese and pasta. Essentially, they're the perfect place to go when it's late, you're starving and you have no idea what you're in the mood for. Fish and chips with a side of congee? Any time at No. 9!