A well-loved local plant-based gelato scoop shop and pint brand has announced it's closing down at the end of January after being unable to secure a new owner.
Umaluma, which opened in the summer of 2017 at 235 East Pender Street in Vancouver's Chinatown, initially announced Nov. 25 they were "winding down" the business until Dec. 31.
"We have gone through some very bumpy times this past two years, but have managed to stand out as one of the top gelato shops in the city," said owners of the treat shop at the time.
After extending the time frame into the first month of 2022, Umaluma now confirms this is the end for the brand.
"This is our last week of operations as we know it," reveals an Umaluma social media post published Jan. 23. "Thank you dear wholesale and retail customers for your business and loving support. We really enjoyed serving you and delighting many of you with our yummy plant-based gelato."
The gelato-maker was a big hit from the start with its cones and cups of totally dairy-free frozen dessert with a smooth, velvety texture and exciting flavour combinations like Salted Caramel Sea Foam, Strawberry Malbec, or Avocado Honey. Umaluma makes its own nut mylks to go the extra mile, though they make sorbettos as well.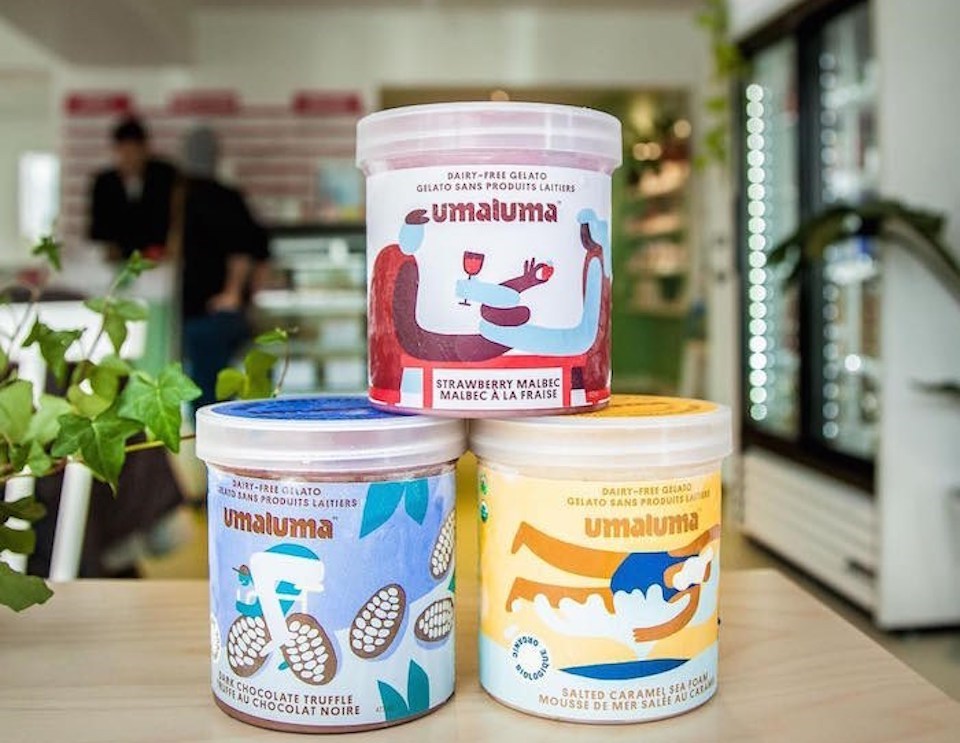 Soon after, the company began offering flavours from its line-up by the pint at the shop and at stores like Whole Foods, all in their colourful packaging with eye-catching graphics and the name they say doesn't mean anything it "just sounds nice."
Umaluma had high hopes they'd be able to sell the business as-is to new operators, indicating "the business has so much potential - it just needs some new blood to take it forward."
However, no such new blood has come forward, and now comes the sad business of saying goodbye.
"Who knows, we may see you again in another shape or form," suggests Umaluma.
The dairy-free gelato shop says it has "lots of gelato left to sell," urging customers to check flavours online and pre-order and pre-pay for in-store pick-up, or to head directly to the Chinatown scoop shop to make a purchase. Vendors like Whole Foods, Greens, Pomme and others will have Umaluma products while supplies last.