There aren't many guarantees in the restaurant game, except that change is inevitable. While some closures mean a satisfying end to a long run, others stem from external forces, leaving operators, staff, and customers feeling heartbroken.
Here's a look at a few restaurants in and around Vancouver that have recently closed their doors permanently or announced an impending closure. Some hope to start up again in a new format or location, while others leave spaces that already have new occupants.
Closing soon
With 11 years in business under its belt, this much-loved Vancouver pizza restaurant confirms it must close down as new owners take control of its building. Farina resides in a ground-floor retail unit at the Cobalt Hotel building, which was home to the long-closed Cobalt Cabaret. The SRO was owned by the Sahota family, but the building has now come under new ownership, and Farina must pack up and head out by the end of April. "We remain optimistic that we will find a solution and Farina will live on," says the business, adding: "We wanted to take this time to thank you for your support over the last 11 years. We never dreamed our little shop would have become what it is today."
Closing: By April 30
Address: 915 Main St, Vancouver
More info: 'The rumours are true': Vancouver pizzeria confirms after 11 years they're being forced to close down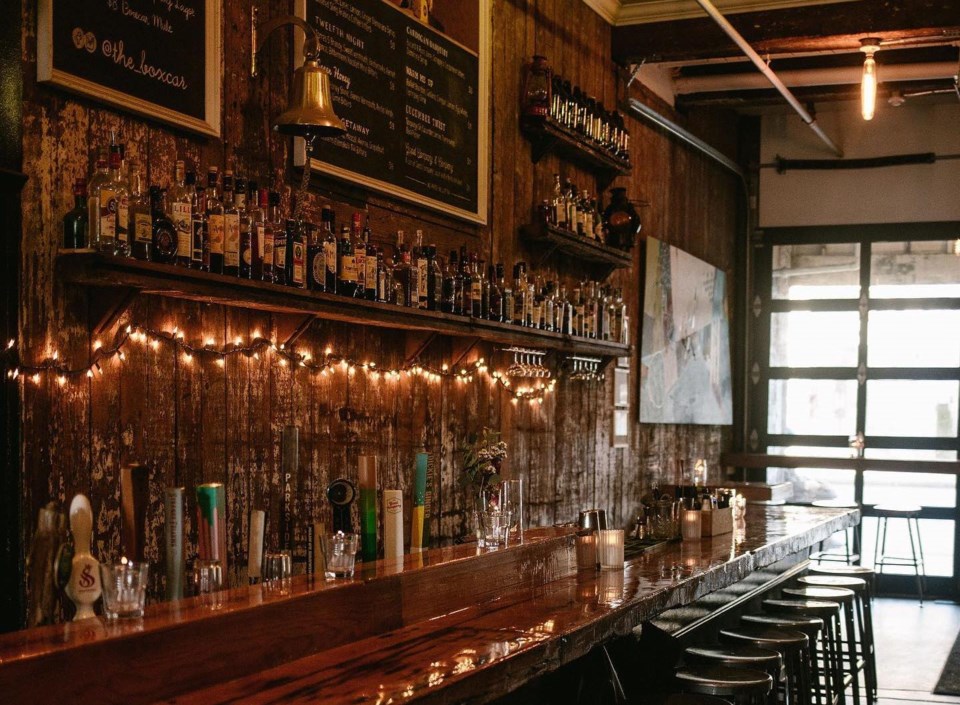 Sad news for fans of one of Vancouver's favourite quirky watering holes as The Boxcar revealed the venue has been forced to close permanently in just a few short weeks following the sale of the building (yes, the same one as Pizzeria Farina). The Boxcar has a loyal following of cocktail, beer, and wine lovers who fill its colourful narrow bar space and, in warmer weather, its lively back patio. Operators call the news of the sale "heartbreaking," and say they've been given one month to wrap things up. The bar first opened in late 2014.
Closing: April 30
Address: 923 Main St.
More info: Building sale forcing popular Vancouver bar to close permanently
High Boat Cafe & Catering
Located in the Mosquito Creek Marina on the North Shore, the High Boat is a '60s-style diner run by former fine-dining chef Urs Bleuler since 1999. A landlord dispute over an adequate electrical supply to the tiny off-the-beaten-path greasy spoon has been ongoing since the start of 2022, and now they must close by the end of April and get rid of the building, too. The modest nautical-themed diner is known for its no-frills classic fare, including hearty breakfasts and approachable dishes like fish and chips.
Closing: By end of April
Address: 415 West Esplanade, North Vancouver
More info: 'There is no money left in the bank': After 23 years, a North Shore diner bids a reluctant farewell
Now closed
It seems like there's been a Cactus Club on Robson in Vancouver for practically forever, but those days came to an end on March 27. The lease ended for the upscale chain at 1136 Robson St, and the company opted not to renew it. Rumour has it upstairs occupant Zefferelli's has plans to move into the downstairs space now for a two-level "spaghetti joint" experience.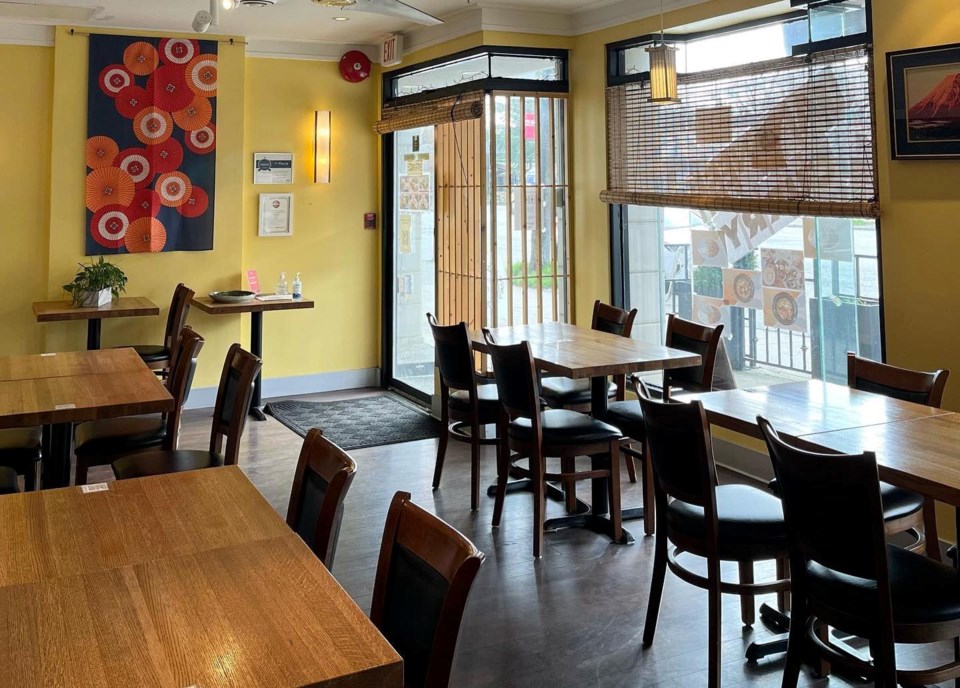 The Japanese restaurant began as an omakase sushi bar in late 2017, but during the pandemic shifted to offer comfort eats for take-out, like curry rice, donburi, seasoned fries, and their new signature item, a creation called the "Japanese Wrap." At that point, Super Hiro's stopped offering raw fish or sushi of any kind. Now Super Hiro's owner, Chef Hiroki Watanabe, opted to bring the restaurant's run to an end, closing on March 25. Watanabe plans to carry on with the brand, just in a different format.
The Rise Global Fusion Eatery offered a fun take on Asian fare with global influences in South Granville since launching in 2017, but the owners opted not to renew the lease in the pricey neighbourhood. The last day of service was March 13, but The Rise hopes to rise again, just at a different address.
Bellagio Cafe - Convention Centre
Changes are already underway at 1055 Canada Place - the west building of the Convention Centre - in unit 26 of the sprawling complex. The space had previously been the second location of Bellagio Café, a Vancouver Italian restaurant that continues to operate at 773 Hornby Street, not too far away. Bellagio didn't mark the closure publicly. Moving in at Canada Place is the first location of Canadian steakhouse chain Chop situated in Vancouver proper.
New Oxford / Tavern at New Oxford
The pandemic found The Donnelly Group pausing ops at a few of its venues, and two years out a few changes are afoot. First, Donnelly is now "Freehouse Collective" following a business rebrand. Second, the New Oxford (1144 Homer St) and its backside sibling Tavern at New Oxford (1141 Hamilton) are no more. The New Oxford pub is now home to two concepts - the small counter-serve/take-out HQ for Hundy, a popular burger spot that once shared space with sibling Their There in Kits, and a speakeasy-style hidden cocktail bar called The Stock Room. Freehouse (which operates the Stock Room, but not Hundy, though the two have close ties) will soon open Isabelle's in the old Tavern at New Oxford space.
Know of a restaurant closure, opening, or any other food news in Vancouver? Send me a tip: lindsay@vancouverisawesome.com.