Last week I BROUGHT YOU into what was then being touted as "Vancouver's newest craft brewery". It's funny how things change in only a few days during these wild west days of brewing in BC, as Main Street Beer has just been stripped of the title by their friendly competition, Postmark Brewing at 55 Dunlevy in Railtown.
I was given a tour of the place by one of the co-founders, Steve Thorp, and would like to welcome you into Vancouver's newest craft brewery! As you arrive at the front door you'll find yourself at the open-air growler window where you can fill up and run. Right now they're pouring their flagship Red IPA and have a few others in the wings (literally, you can see them being brewed in the background of this photo) getting ready to make their debut.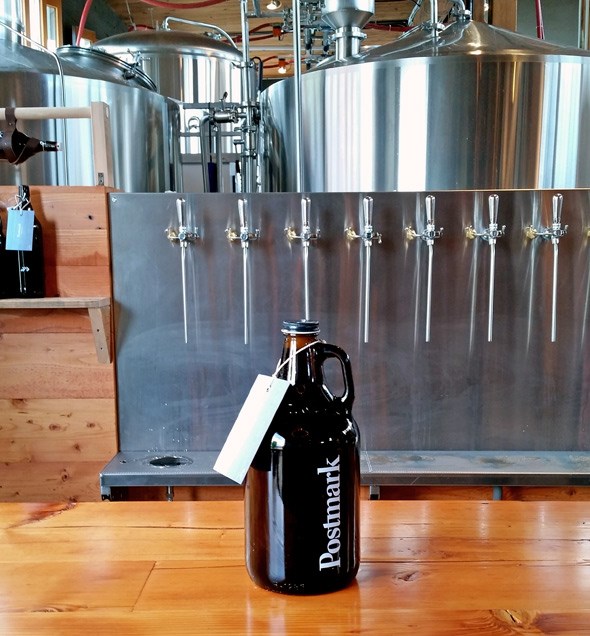 If you'd like to stay for a drink, inside a portion of the building is the Belgard Kitchen which is now serving a brunch, lunch and evening menu.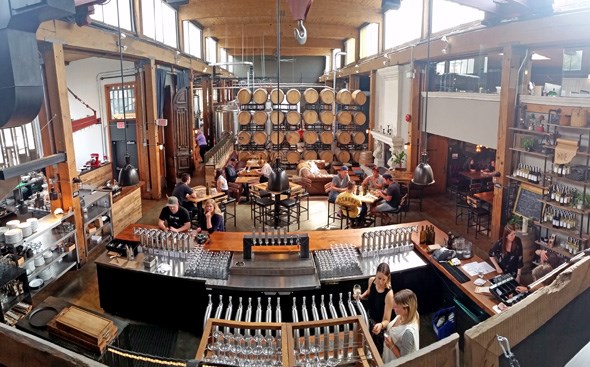 As you may have already gathered, Postmark is located in what has been re-branded as the Settlement Building and is the evolution of the Vancouver Urban Winery which used to be a fairly stark and wide open space. It's now filled with all sorts of awesomeness and I learned so much about it (which I should have already known) thanks to Steve. The most interesting thing I gleaned is that the Vancouver Urban Winery launched a restaurant service called FreshTAP which essentially has a lock on the wine-on-tap business in Canada. If you're ordering a glass in a restaurant there's a very good chance that it came through this building and was poured from one of the 7,000 wine kegs they have in circulation with their partners. I could write a couple of paragraphs about how awesome this is for the environment and about how genius it is as a business, but let's move on to what we're here for: BEER (you can dig up some facts for yourself at FreshTAP.com).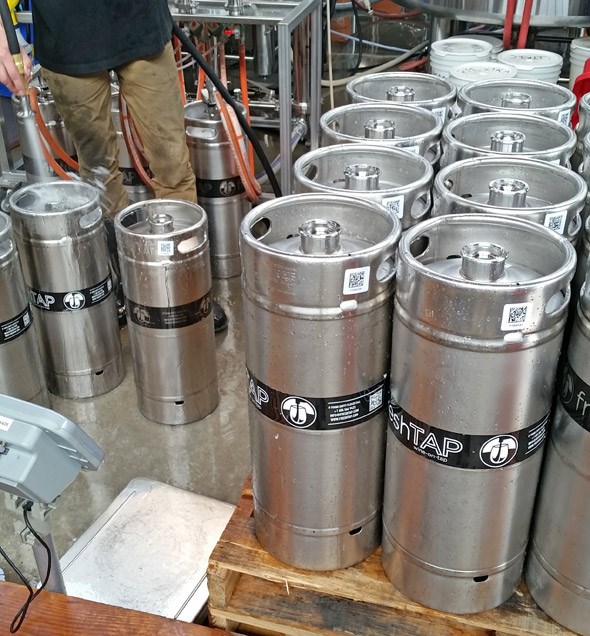 The brewery is, as expected, a wonderful place to stand and take photos and daydream about what the raspberry wheat ale that's currently brewing will taste like. As the space is quite open, as a customer you can pretty much see everything as it happens, from the wine operation in action to Chief Brewer Craig Noble working on the brews you'll be drinking soon.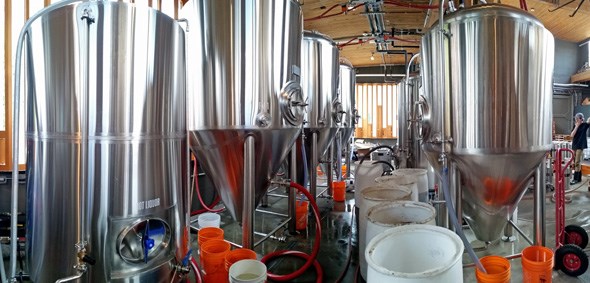 I've said this before but I'm so thrilled that these local businesses are popping up in so many different neighbourhoods serving us with local spots to fill our growlers, creating jobs and just generally making our city more awesome. Specifically, I'm really excited about how Steve and his team have evolved a business idea that has become a remarkable success. Oh, and the beer is delicious as well! Here's my growler in my Highlander headed for the fridge at home, next to a photo of the ones I grabbed from Main Street Brewing last week... back when they were the "newest". I'll hopefully have another growler to bring home from next week's newest brewery in a few days. Stay tuned!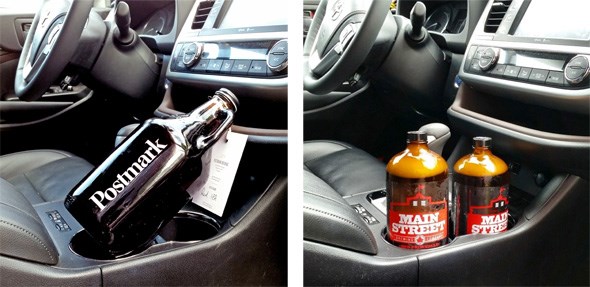 Learn all about the brewery at postmarkbrewing.com and about the building and all of the brands within it at settlementbuilding.com.