A key piece of restaurant real estate in Vancouver's Yaletown is about to enter its next chapter.
When we learned last summer that WildTale, the five-year-old seafood-focused spot from the folks who brought us the Flying Pig restaurants, would not be re-opening following its pandemic-related closure, the question was what business would slide into its place. The 1079 Mainland address has been a bit of a landmark in the neighbourhood, thanks to its earlier tenure as the original Glowbal - a venture that helped morph Yaletown into the restaurant hub we know it as today.
Behind the scenes, the word that the next venture at the location was tied to an Alberta business in the vegetarian restaurant scene was confirmed soon after but we were asked that info be kept under wraps. They promised we'd be the first to know when things were official, but to borrow from Mary Poppins, that turned out to be a "pie crust" promise, but we're able to share the details now.
The new restaurant will be called Nightshade, the first Vancouver venture for the team behind Calgary's The Coup and The Dandelion, and Banff's Nourish.
Nourish, and its YYC sibling The Dandelion, are both small casual operations (think soups, salads, burgers, and appetizers), while The Coup offers a more elevated and expansive fully veg experience.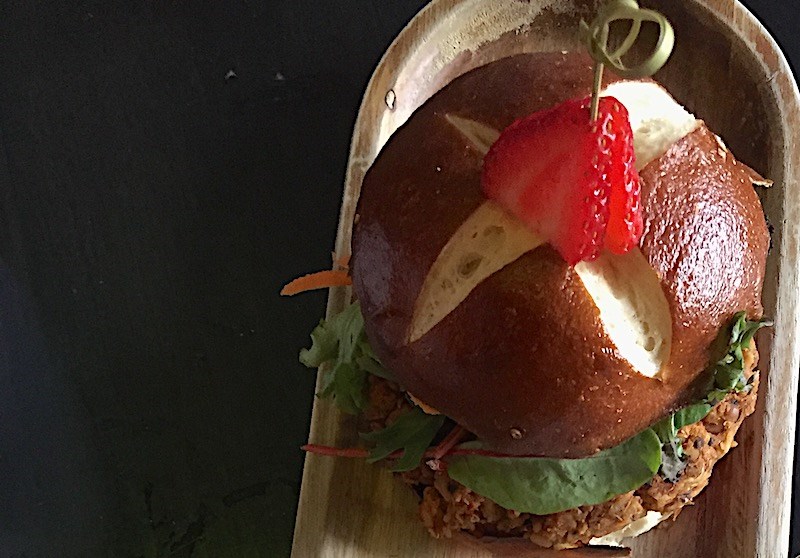 "Nightshade will be a plant-based vegetarian restaurant with a hyper-local, farm-to-table philosophy," describes a media release.
In the kitchen will be Chanthy Yen, a Vancouver native with an impressive resume that includes training in Spain at the Michelin-starred Mugaritz and time spent building his culinary career in Montreal.
The space itself is quite large - the restaurant seats 150 inside, with a 30-seat patio and a 20-seat private wine bar and tasting room at the rear. The design plans indicate much of the restaurant's west coast modern meets classic Yaletown (brick and beam) vibes will remain intact.
Currently, Nightshade is aiming to be open in early December. Follow the restaurant on Instagram @nightshadeyvr for more updates.