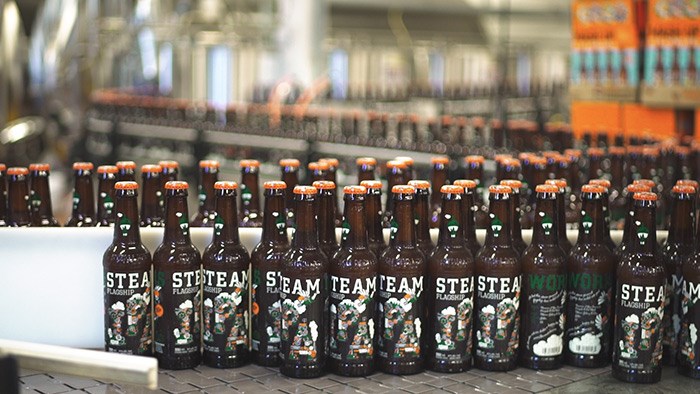 If you're a craft beer fan in the lower mainland there's a good chance that one of your first forays into craft brewing may have been a glass of Steamworks beer. When I first started exploring the scene, Steamworks became a go-to because as owner Eli Gershkovitch says, "we're the first point of contact, we're the easiest touch." Eli wasn't just talking about the beer. He was talking about the brewpub situated in the heart of Vancouver.
Steamworks has found a way to cross divides by creating a space that works as well for a date night as a business meeting. It's something that appeals to fans of good food, craft beer fanatics and those new to the scene. There's something for everyone but it doesn't feel like they're pandering. There's definitely a confidence that comes from their history and the mark they've made on Vancouver and the BC brewing industry.
As we've found this season, breweries come in all shapes and sizes. Steamworks is one of the bigger ones, but as they've grown they've maintained a commitment to craft and consistency. Beginning as a brewpub in Gastown, Steamworks quickly became a favourite for locals and a beacon for tourists. As the city changed and the craft beer scene developed, Steamworks remained a constant.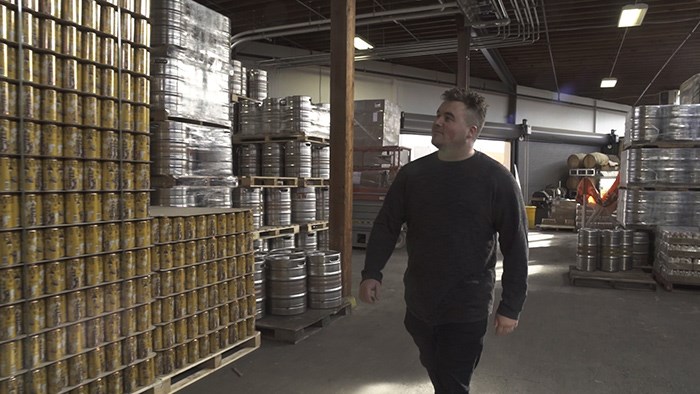 In 2013 it was time for a change and for Eli and his team, a new challenge: taking their beer to the next level. They opened a full production brewery in Burnaby and began scaling up their recipes. Julia Hanlon joined the team as brewmaster and immediately purchased a pilot system to give them the opportunity to keep pushing and experimenting with new beers. Last year the hard work paid off when Steamworks' Flagship IPA won Beer of the Show at the BC Beer Awards.
The tasting room at the Burnaby location quickly took on a life of it's own, embraced by the community and frequented by many. The room has a different vibe from the brewpub. It's more open, more casual, more of a neighbourhood hangout than a downtown gastro-pub. The focus is solely on the beer but the atmosphere Eli first created in Gastown has followed here. There's an eclectic mix of people dipping their toes in the craft beer pool and beer nerds who keep coming back.
We've seen a lot of change in the BC brewing industry in the last 20 years but one thing is still true. Steamworks is a Vancouver establishment and our craft beer scene is better for it.
Without any further ado, here's episode five at Steamworks Brewing Co!