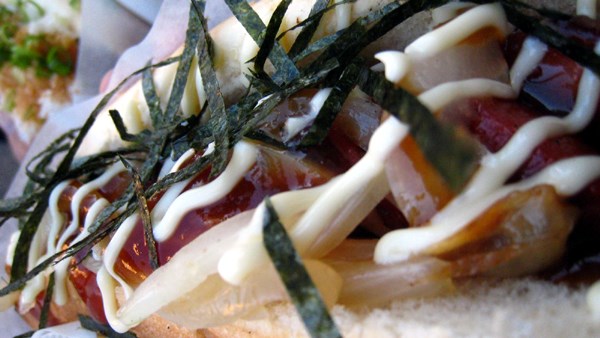 JapaDog
These guys are famous now!! In the 30 minutes I was there, I think I saw over 35 customers.   There is no way any other hot dog stand in Vancouver can say that.  I think much of the new found success is because of
Japadog's
visit from Anthony
Bordain's
No Reservations.
I used to go here years ago, and you could see the whole family working the stand, the husband was behind the grill, the wife on the drinks and cash and the little baby was strapped to mommy.  Now they have employees, nuff respect to the family.    They  used to have franchise opportunities on their website but this information is no longer posted.  They still have a picture of Ice Cub on the side of the stand.  Love that photo.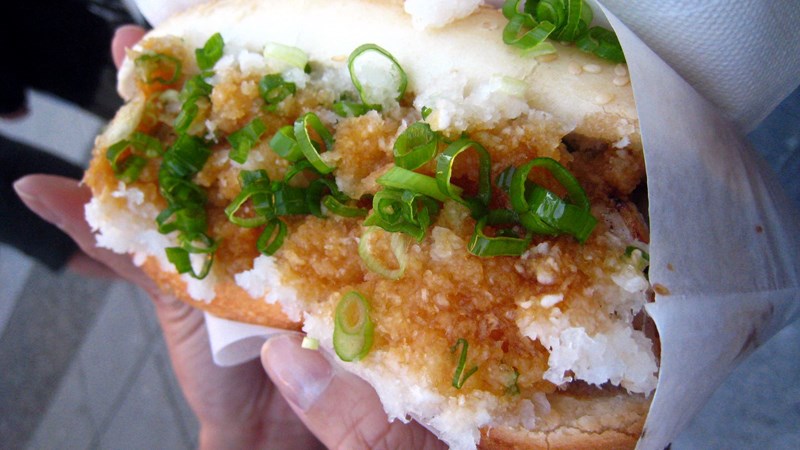 For street meat, this  dog is the best. The top photo  is the teri mayo and the second is the oroshi. Both are really tasty and I would say they are the best hot dogs in the downtown core. The cupe mayo and nori add a nice sweet taste to the hot dog.
If you are downtown and you have a hankering for a hot dog go to Japadog, it is a small hot dog stand located in front of the Sutton Place.   I also love the Ikea 50 cent hot dogs, so cheap, so good and reminds you of hot dog day.
Japadog
In front of the Sutton Place hotel,  (Smithe and Burrard) and a second location on Burrard and Pender.
Note: Friends of mine have started Asia Dog Night in NYC (Japanese curry on the dogs, bah mi dogs, kim chi dogs, chinese bbq pork on the dog (amazing) bul go gi burgers), I am going to have an Asia dog party at my house soon.
Matt