Awesome Slop
Vancouver Slop is a local food blog that covers everything from your cheap eats to your high end joints.   Every week VancouverSlop.com will be posting one of their favorite restaurants in the city on Vancouver Is Awesome.  If you like eating and you don't mind trying some new spots, Vancouver Slop is a dope resource.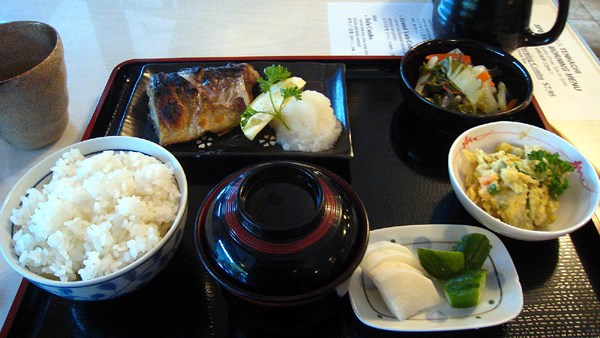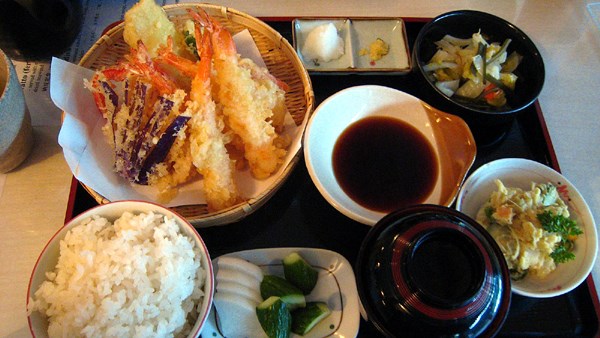 Tenhachi
Tenhachi is located in the bottom of the Shaughnessy Village Hotel on 12th Ave in Vancouver (just west of Oak). Walking into the hotel feels a little weird. You may ask where you are and what year are you in? The interior of the restaurant is just as strange, it was best described to me as what a bad Polish wedding would look like. The picture below best describes it, brick walls, circle fish eye windows, and mirrored pillars. If you are there on a sunny day, you can walk to the back patio and see the pool, fountain and the mini golf course (Yes, mini golf, no need to go to Playland for Mini Golf anymore).
Tenhachi is known for their Japanese home style cooking but they also serve  western food, mainly for the odd ducks that stay upstairs.   For our main dishes we ordered the tempura dinner ($14.95) and grilled saba ($14.95) . As you can tell by the pictures the meal comes with various sides (rice, curry potato salad, organic miso soup, daikon, cucumber and a pickled vegetable dish). This was the easily the best miso soup that I have ever had. The tempura was really good, the dish even came with the radish and ginger to put in your tempura sauce. The saba was off the hook,  super tasty and not too dry, best saba I have had so far.
There is a sandwich board outside that marks the spot but otherwise this restaurant is hard to find.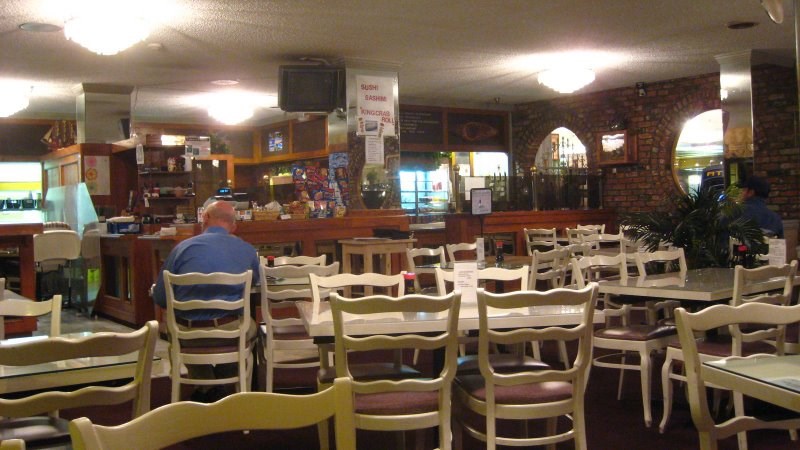 Tenhachi
1125 W.12th Ave.   Shaughnessy Village Hotel