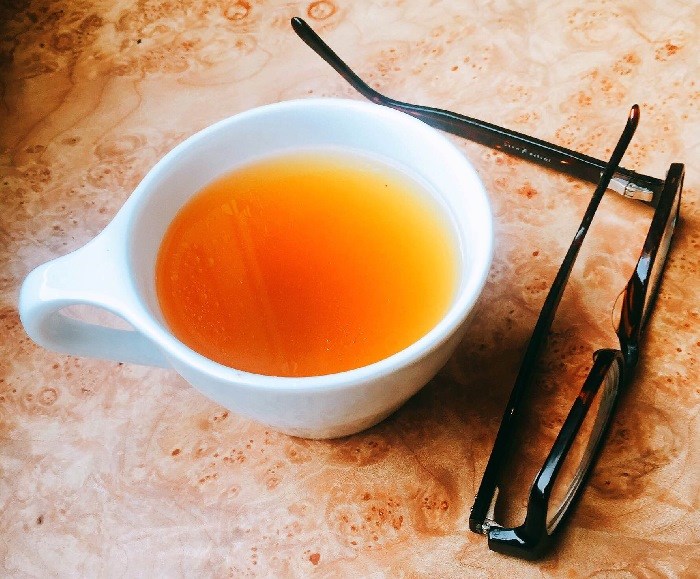 There isn't a huge difference between stocks and broths or bone broths. They all share the same foundation: bones, meat scraps and vegetables simmered in a pot of water. The subtle differences are largely a matter of semantics.
But since traditional chefs, home cooks and the paleo community seem to be at odds with this whole broth-stock situation, it's worth briefly explaining.
Classically trained chefs refer to stock use stock as a base for sauces and other dishes. It also may be used in place of fat or oil for sauteeing. Stocks are traditionally made using mostly bones and typically cook for 3-4 hours, although some chefs prefer to simmer for longer.
Conversely, broths are just meat simmered in water. Traditionally broths take between 45 minutes to two hours to cook. And since no bones are used, broths lack the nutritional profile of stocks.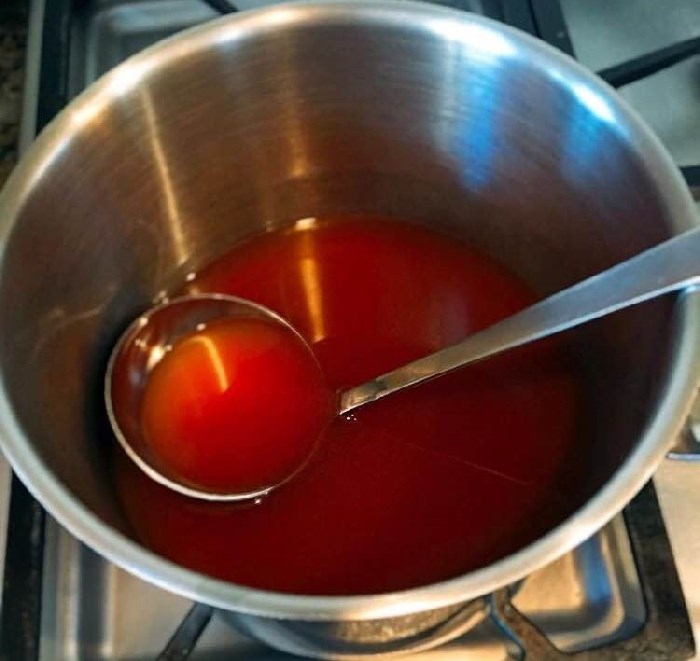 That being said, they taste delicious! I'm sure that you would favour sipping a broth over a stock, since most of us have a more familiar taste that we've all acquired over years of eating meat.
Stocks generally have more gelatin and nutrients but slightly less flavour, hence the reason why it's rarely sipped on it's own. The gelatin comes from the slow breakdown of collagen from the bones during the simmering process.
So how does one have their cake and eat it too... with stock or broth?
Enter Bone Broth
Bone broth is the paleo communities' adopted stepchild. Once they realized that every ancient civilization in history used broth or stock as a means of subsistence, they were sold. And for good reason. The stuff is delicious and nutritious.
So what is bone broth? Most construct their bone broth's using meaty bones. This ensures that the finished product tastes great and packs a nutritional punch. The goal of bone broth is to maximize the both the taste and nutritional value of the finished broth.
The nutrients come from the gentle breakdown of collagen into gelatin. Collagen is extracted from the bones over very low heat for long period of time. Most recommend simmering your bone broths for 16-24 hours for the most nutrient dense broth possible.
That is why it's favourable to have a gelatinous broth. Yes it should look like the jello you ate in your yester years.
At my company, Pure Bone Broth, we simmer our beef bone broth for 40 hours and chicken bone broth for 20 hours. This delicate process ensures that all of the collagen, vitamins and minerals are extracted from the bones. Chicken bone broth doesn't require such a long simmer time because the bones are not as dense as beef bones.
What you end up with is a deliciously nourishing beverage chock full of highly bioavailable nutrients.
How to Use Bone Broth
Bone broth can be used in any recipe that calls for stock or broth. It's a seamless way to spice up your cooking. I personally soak and cook my grains, stir frys and steamed vegetables all using bone broth! Bone broth also makes for the perfect base for any soup.
Or you can do what I do and drink it on it's own. I drink at least one cup of bone broth per day - usually in place of an afternoon tea or coffee. They sooth your body from the inside, granting an immediate sense of calm.
They taste fantastic on their own, but you can add even more nutrients and taste by sprinkling a dash of turmeric or grating a teaspoon of ginger on top of your hot broth, then gently stirring it in.
I even use beef bone broth to concoct the most amazing salad dressing you've ever tried. You'll have to keep your eye out for the recipe soon.
So while chefs make a slight distinction between stock and broth, don't get caught in the semantics. I'd encourage you to make your own! Then cook with it, sip it... or don't.