Everybody in our office was pretty happy today when a friend from TELUS popped by with pizza! And not just any pizza, Flying Wedge pizza in Game of Thrones themed boxes. Whaaaat?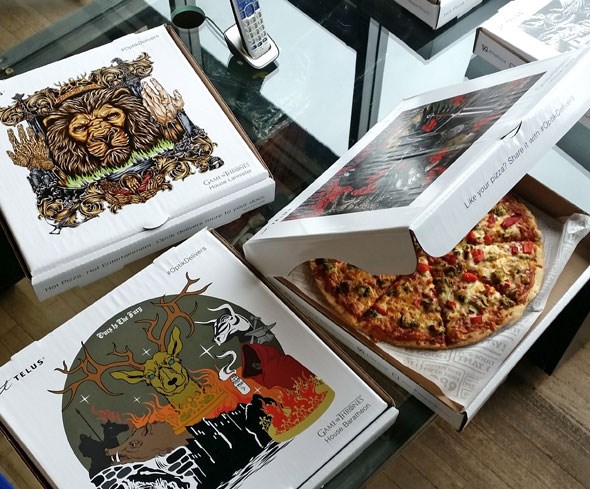 The deal is that to celebrate the premiere of Game of Thrones Season 5, TELUS is offering these pizzas to select Optik TV subscribers... for FREE. They'll be randomly sending text messages to customers over the next six weeks, providing them with a link to a site where they can choose their type of pizza and delivery time, and in the end they'll end up giving away 8,000 pizzas. Eight thousand free pizzas.
The pizza boxes were designed by four acclaimed artists from around the world, representing the Houses of Baratheon, Lannister, Stark and Targaryen.
House Lannister: Iron Pepperthroni - Cheese, pepperoni and bacon
Box art by James Jirat Patradoon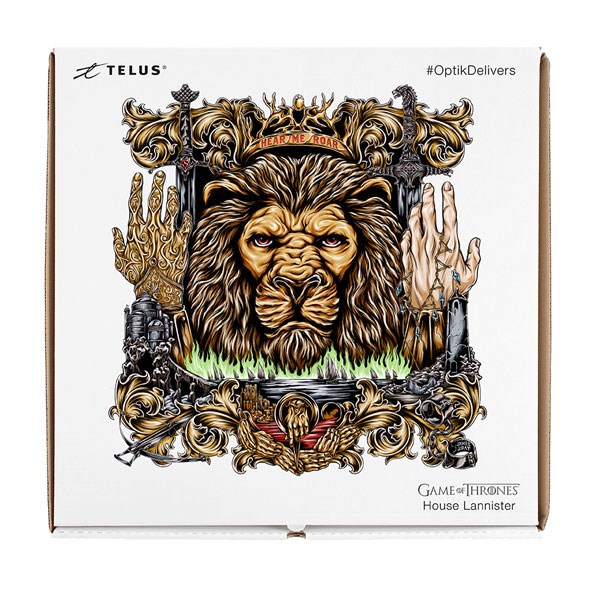 House Stark: Dietwolf - Cheese, chicken, pesto and roasted red peppers
Box art by Alexandra Snelgrove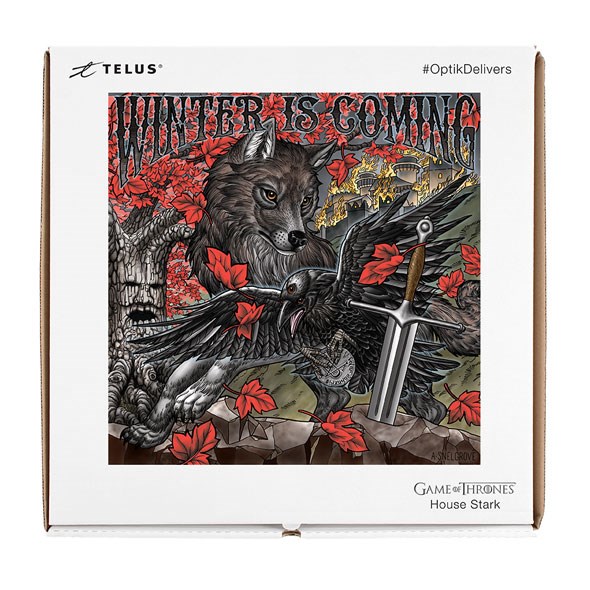 House Targaryen: Khalizza (vegetarian) - Boccocini, Tomato, Basil
Box art by Yaiagift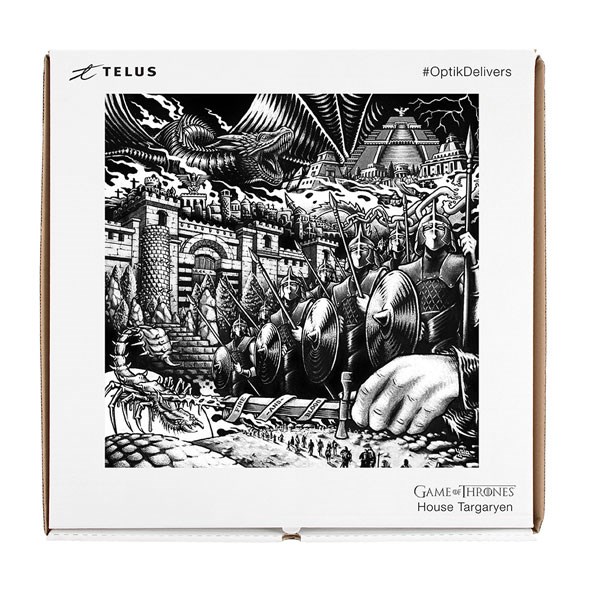 House Baratheon: Sausage and Baratheonion - Cheese, sausage, onion, sundried tomatoes
Box art by Dennis Chow