Every day we share a single photo from our Flickr Pool shot by one of our faithful and talented readers (that's you!)
Ha! Awesome photo of the A-Maze-ing Laughter public art installation down at English Bay promoting Water Safety Week/Month (I think).
The sculptures have been given personal floatation jackets. Awesome.
Enjoy Laughing in the Rain from HereInVancouver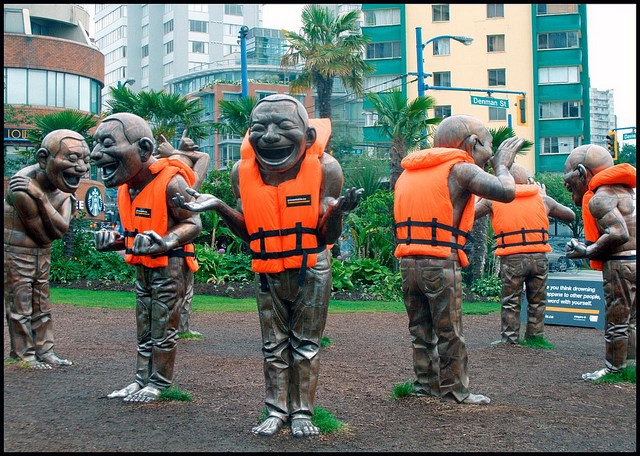 John