This week is National Pollinator Week and we're in the mood to celebrate. Did you know it's not just bees that pollinate flowering plants? A huge variety of insects, like flies, beetles and butterflies, are pollinators, as well as birds and even meat-eating mammals like bats. If you have a honeysuckle in your backyard, you've likely seen a hummingbird or two on their daily routes pollinating the tubular flowers. Here's three ways UBC Botanical Garden celebrates pollinators and three more reasons to visit.
1. Bees: Tucked away at the edge of the Carolinian Forest Garden, you will find the Garden's very own beehives. The bees are busy at work these days pollinating flowering plants in the Garden – even when it rains. The Garden's beekeepers are frequently found looking after the hives. When available, honey from the hives is sold in the Shop.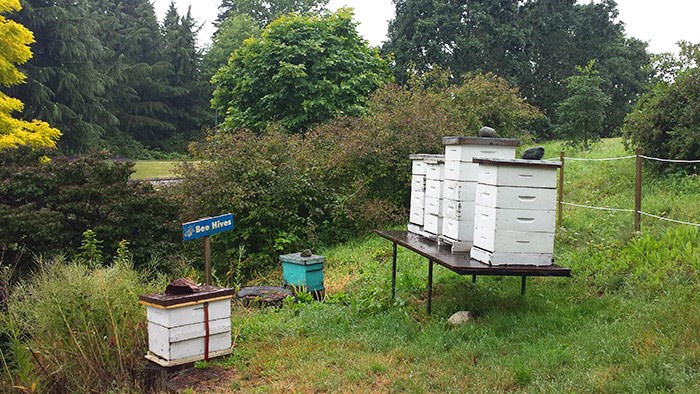 2. Food Garden: A popular spot with visitors and pollinators, the Food Garden showcases a wide variety of fruits and vegetables for the home garden. Plantings are worked sustainably without pesticides using organic gardening techniques, such as companion planting. On a sunny day, the Food Garden's colourful variety of flowering plants buzz loudly with the sounds of happy bees and insects keeping our world fed and alive. Produce grown in the Food Garden is packed and shipped to local charities in Vancouver's Downtown Eastside.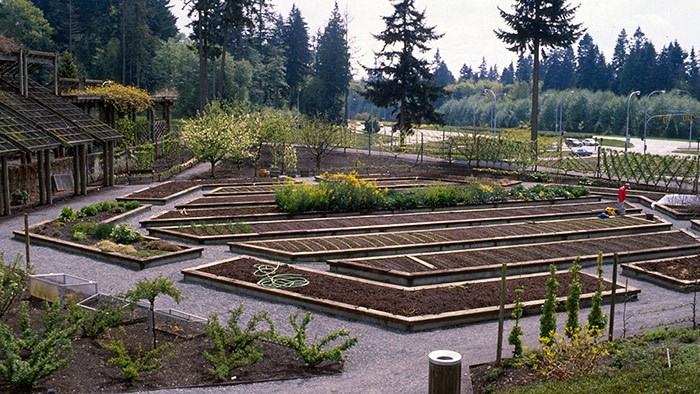 3. Flowers: Pollinators love the Garden and all the food and shelter it offers. Bees, insects and birds can be found doing their daily work in every nook and cranny, from the foxgloves in the Physic Garden to the wildflowers in the Food Garden and the thousands of varieties of plants in the Alpine Garden. There's a reason why the Garden is alive with so much colour!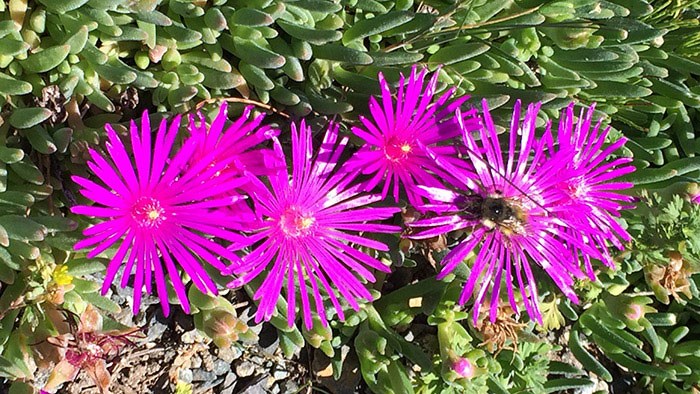 Make your own celebration of pollinators and explore the Garden to see what they're up to up close and personal. Happy National Pollinator Week!
UBC Botanical Garden is open 7 days a week and is located at 6804 SW Marine Drive at 16th Avenue on the UBC campus. Connect with UBC Botanical Garden on Instagram, Twitter, and Facebook.