If you step out of the Stadium-Chinatown SkyTrain station and wander a few blocks south along Beatty Street, you'll find yourself in the high-end part of town: Yaletown. Or just head to the heart of the 'hood via the Canada Line (your stop is Yaletown-Roundhouse).
Somewhere between quirky and luxurious with a few wellness shots and spin classes here and there (more like everywhere), this neighbourhood is a nice and quiet part of the city to spend a day in. Characterized by boutiques, a busy seawall, health-inclusive food options, and some of the fanciest restaurants and bars, Yaletown has plenty to do and see.
Brunch is a city favourite (especially drag brunch) and Oeb's Yaletown location is an egg-cellent spot, especially during patio season. Coffee and pastry lovers are welcome in the neighbourhood too. Small Victory has great coffee and pastries, but the cinnamon bun is to die for and Angus T or Bake 49 are a must for killer croissants.
As summer weather rolls in, why not take brunch or coffee-and-pastry to-go and have a picnic at the neighbourhood's waterfront parks? For cloud-watching and a view of False Creek, lay out your picnic blanket at David Lam Park. Walk a little further towards the mouth of False Creek and you can feast your eyes on a more urban sight of Granville Bridge and Granville Island with small ferries and other ships sailing by.
Lay around on the grass all day if you please, but if not, hop onto one of the small ferries and sight-see from a new point of view. For the seasick folks, grab a bike or simply walk along the seawall in either direction for a scenic stroll. Count how many pups you see along the way! Yaletown is an uber pet-friendly neighbourhood. In fact, it is so pro-pets that you can find multiple pet stores in the area including designer dog clothing store Barking Babies and high quality dog food at Spoiled Paws.
If you're shopping for your pet, why not shop for yourself too? Get a Yaletown boutique makeover with curated pieces and brands at Fine Finds Boutique and West of Woodward or curated denim and indie brands at Brooklyn Clothing. Top off your new look with a pre-loved designer item from Mine and Yours' luxe Yaletown location. Consider your wardrobe refreshed.
You haven't been to Yaletown if you haven't enjoyed a restaurant dinner. The neighbourhood's variety of chefs will satisfy any cuisine craving.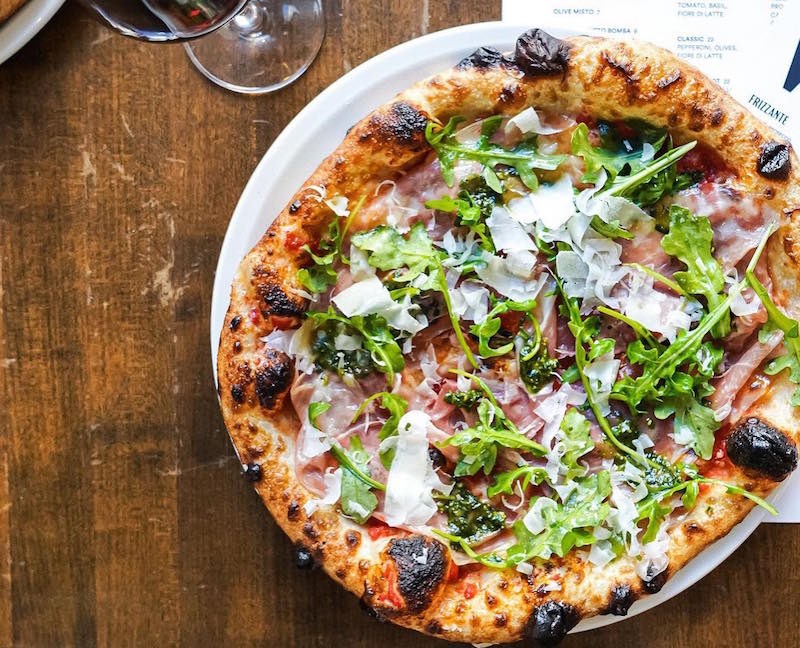 Get a table at Capo & the Spritz at the Opus for excellent pizza, pasta, and appetizers (their happy hour is excellent). For splurge-y special occasions head to Blue Water Cafe if you're craving seafood or Elisa for a delicious steak. Minami is great for high-end sushi and Japanese fare but don't sleep on the unassuming Kaide Sushi bar (it's a hidden gem). If you're craving an Italian dinner, dine at old school Cioppino's or the slightly more approachable and also awesome Robba da Matti. Find all-vegetarian and vegan fare at Nightshade, Morroccan at Moltaqa, and Greek (plus a bit of a scene) at The Greek. As for the lovebirds, Brix & Mortar is a date night staple.
Cheers to a great day in Yaletown! Hello Goodbye is a speakeasy-style underground bar with fun drinks and a neon club vibe while Soho Bar & Billiards is just as it sounds– an NYC-style bar with billiards, foosball, pinball and darts to play as well. The Banter Room is another great spot for a more laid-back boozy sips and late evening snacks.
A day in Yaletown is a day well spent.
With additional reporting by Lindsay William-Ross