Metro Vancouver rental prices have soared this May, climbing over a hundred dollars this month over last.
In April 2022, the average cost for an unfurnished, one-bedroom apartment rose to $1,908 from $1,856 in March. Now, a new report finds that Metro Vancouver's average listings have increased by $108 to $2,016 this May.
Liv.rent, a rental platform based in Vancouver, notes that Metro Vancouver residents now spend an average of 38.09 per cent of their monthly income on rent.
"This month is also significant as most of the largest price increases once again came from Vancouver itself, as well as nearby communities like Burnaby, West Vancouver and North Vancouver," reads the report, which notes that only North Vancouver and New Westminster saw reduced rental prices.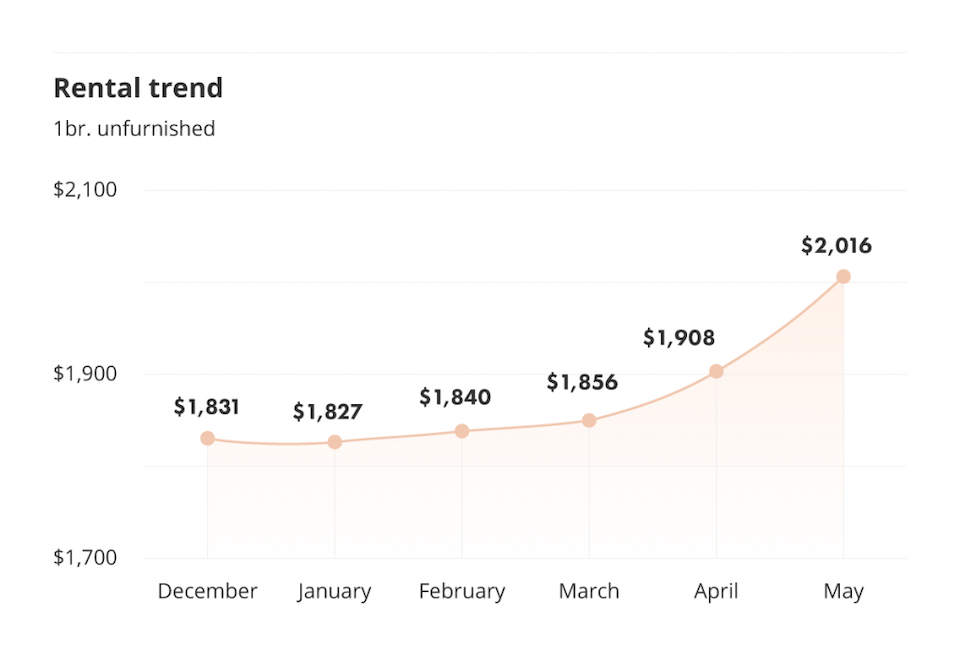 Metro Vancouver rent by city/municipality
West Vancouver has the most expensive unfurnished units on average, for one-, two-, and three-bedroom units. For cheap, unfurnished one-bedroom rentals, Surrey has the most affordable option, at $1,631.
North Vancouver has the most expensive three-bedroom, furnished units at an average of $5,013 per month.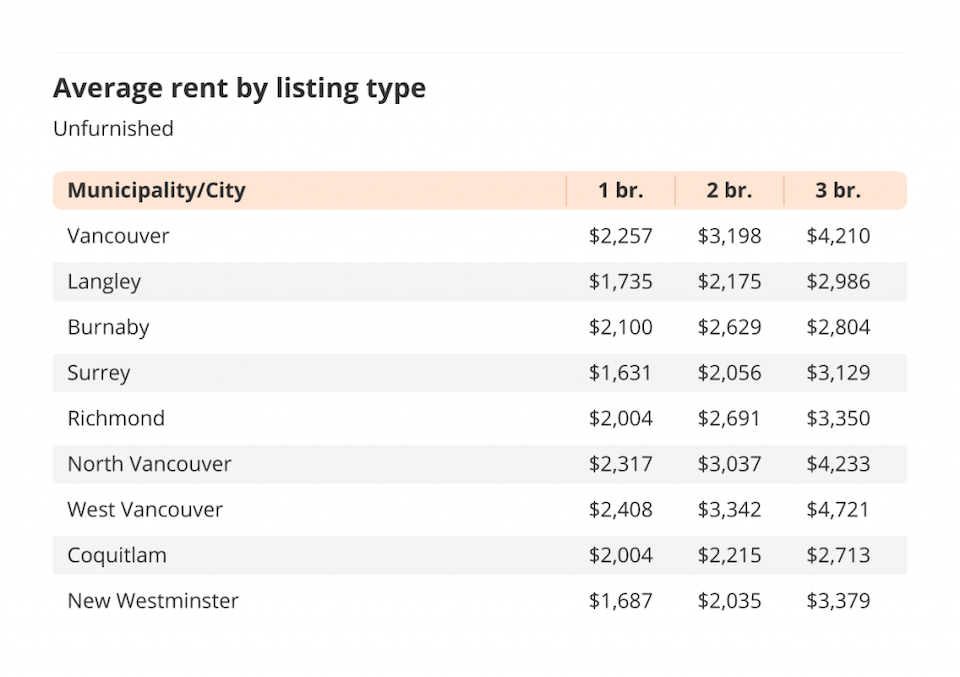 Vancouver neighbourhood rental prices
Arbutus is the priciest neighbourhood to rent an unfurnished, one-bedroom unit in the city this month, at $2,289. Downtown Vancouver has the second-highest listings, at $2,289, followed by Point Grey/UBC with $2,250.
On the other side of the spectrum, Renfrew offers the best bang for your buck, with unfinished, one-bedroom units going for $1,640 this month. Every other listing costs over $2,000, with the next best option, Kitsilano, sitting at $2,020.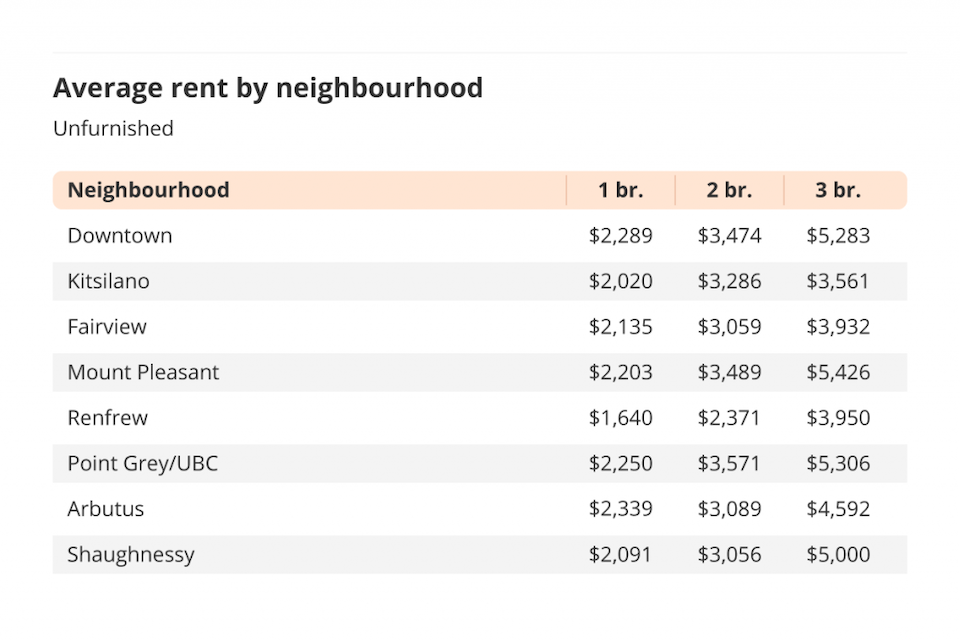 Vancouver remains the most expensive city in Canada to rent an unfurnished one-bedroom unit, with listings averaging $2,257 this month. Average rent in Toronto is the second-highest in the country at $1,889, while Mississauga has risen to the third spot, with rent averaging $1,852.