Downtown, the West End and Kitsilano were the most popular neighbourhoods in Vancouver last year for homeowners and renters to list their residences for short-term rentals, according to a new report from the city.
A map included in the "short-term rental 2021 highlights report" shows the three neighbourhoods accounted for 986 of the 2,323 listings on Airbnb and other short-term rental platforms.
Downtown was by far the most popular, with 633 listings, according to the map, which captured all short-term rentals operating as of Dec. 23, 2021 across 22 neighbourhoods. South Cambie (24), Kerrisdale (31) and Killarney (35) had the fewest listings.
The number of listings shows the short-term rental market is beginning to slowly recover in Vancouver. The pandemic significantly disrupted the industry, dropping from almost 6,000 short-term rentals operating in January 2020 to the present 2,416, as of Monday.
'World opens up again'
Claire Thompson, who oversees the city's short-term rental program, said she and her staff continue to see signs the industry is recovering from the pandemic, with a few hundred more business licences issued since last year at this time.
"We're still sort of understanding what it's going to look like moving forward as [public health] restrictions get lifted and the world opens up again," Thompson said.
"But every time restrictions shift in regards to the world opening up and travelers being allowed to come [to Vancouver], we do actually see a direct correlation with people looking to get involved in short-term rentals again."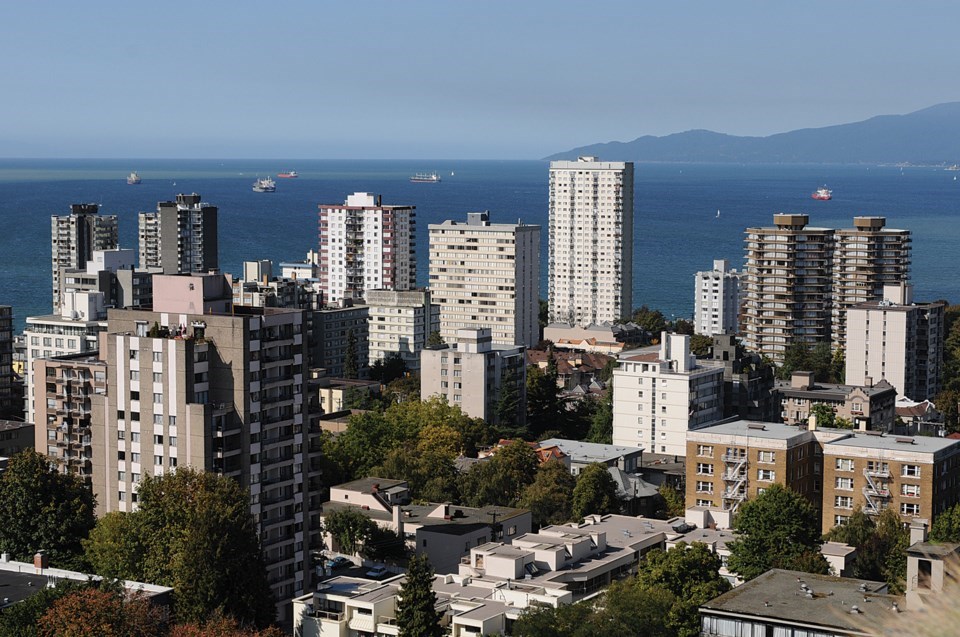 The question as to why thousands of operators removed their residences from the market during the pandemic came with a predictable answer, as the city learned in a survey it conducted in 2020: public health concerns and restrictions coupled with a massive drop in tourism were reasons for the decrease in listings.
An accompanying study by McGill University researchers estimated roughly 330 short-term rentals in Vancouver were returned to the long-term rental market in 2020.
As Vancouver Is Awesome reported in March, researchers from McGill's school of urban planning identified 823 short-term rentals tied to Airbnb and VRBO in Vancouver that stopped being used for short-term stays during the first year of the pandemic.
Researchers estimated more than 40 per cent of operators returned their units to the long-term rental market, which has always been the prime goal of the city's short-term rental regulations since implemented in 2018.
"We estimate that 40.7 per cent have fully transitioned back to the long-term market, 22 per cent have been temporarily blocked on Airbnb and may return to being [short-term rentals] in the future, and 37.3 per cent failed to be rented on [long-term rental] platforms and instead remain active on Airbnb," the researchers said.
Renters as short-term rental operators
The researchers' study was completed in January 2021, so Thompson said it is difficult to speculate on whether more short-term rental operators chose in the 2021 calendar year to shift their accommodations to the long-term market.
"It was another year and completely independent year in regards to the first full year of the pandemic in 2020," she said. "So I wouldn't want to directly extrapolate information to the following year because that would have different variables."
The city report said owners continue to comprise the majority of short-term rental operators, with 74 per cent versus 26 per cent being renters, who must obtain permission from landlords, stratas, or both to legally list their residence.
Houses are the predominant accommodation offered (41 per cent), followed by condos (36 per cent), a suite in a house (nine per cent), a duplex (seven per cent), a laneway house (four per cent) and a townhouse (three per cent).
'Tents being advertised'
Koji Miyaji, the city's deputy chief licence inspector, said the most common types of accommodation that people try to pass as legal under the regulations are illegal secondary suites and unoccupied residences.
"But I would have to say that the most egregious ones are the non-dwelling units," Miyaji said. "So we've had sheds being advertised, we've had tents being advertised, a motorhome being advertised. So those ones tend to stick in our memory as creative approaches."
Last year, the city suspended 212 licences for non-compliance and 21 listings were referred to prosecution. The city opened 908 "investigative case files" on operators, initiated 209 audits and inspected 151 listings.
Complaints about short-term rentals totaled 337, with concerns about noise and garbage predominant concerns of residents. Parking taken up by guests was also an issue in some of the complaints.
The city first began regulating short-term rentals in April 2018.
Under the bylaw, a person who provides temporary accommodation in a dwelling unit other than a bed and breakfast or hotel is deemed a short-term rental operator and is required to obtain a business licence; it's $104 this year.
The accommodation must be provided in the operator's principal residence. The bylaw says an operator can rent their entire home, or a room within that home, for less than 30 consecutive days at a time.
'Robust enforcement process'
Recent cases before a business licence review panel comprised of three city councillors highlighted some of the work the city has done on enforcement of the regulations, including owners having their licences suspended.
"We do have a fairly robust enforcement process," Miyaji said.
The city's website indicates 900 business licences were suspended since regulations were implemented in 2018. In addition, more than 1,400 warning letters and 1,630 tickets were issued and 178 listings referred to prosecution.
Vancouver does not have jurisdiction over the University of BC neighbourhoods and Endowment Lands, which also have active listings.
Airbnb is the largest of several platforms offering short-term rentals in Vancouver and accounts for at least 82 per cent of all active listings, according to the city. The next largest platform is Expedia (including VRBO), followed by Flipkey, which is owned by TripAdvisor.
@Howellings