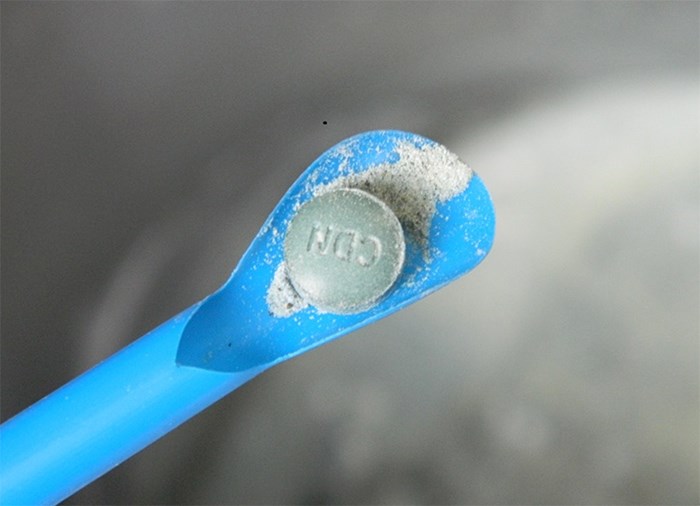 A North Shore drug dealer avoided prison time recently after pleading guilty to selling fentanyl and heroin.
Ajay Joon, 21, attracted police attention after driving an associate to a drug deal with undercover police at a Lynn Valley McDonald's in January 2016.
Joon drove his father's grey Honda to another deal one week later when his associate sold $60 worth of heroin, fentanyl and fentanyl derivative to undercover police, who then began tracking Joon's Honda.
Police put Joon – who went by the name Bobby – under surveillance during three days in January and February as he conducted approximately 16 transactions throughout the North Shore.
Police arrested Joon on Feb. 17, 2016. He had two cellphones, 7.32 grams of crack and cocaine in his underwear, and 10 grams of heroin divided in 12 baggies.
He also had $390 including cash paid to him by undercover officers.
Judge Joanne Challenger of the North Vancouver provincial court handed Joon a suspended sentence and three years of probation for his crimes.
A recent high school graduate, Joon was 19 at the time, uncertain about his future, and "easily influenced" by "negative peers from high school," Challenger wrote in her ruling.
Joon's defence lawyer Joel Whysall told the judge his client has since distanced himself from those negative influences and is pursuing a career as an electrician.
Described as "well-adjusted and kind," partaking in a dial-a-dope operation was "out of character" for Joon, who up to that point had no criminal record, Challenger wrote.
Challenger added the ability of the brain to "exercise sound and considered judgment" is impaired during a person's late teens and early 20s.
Crown counsel Simon Charles advocated for a sentence of two years less a day, citing the high number of fentanyl-related overdose deaths and the need for deterrence whenever the powerful opioid is sold.
Challenger noted the spike in overdose deaths due to fentanyl had been publicized before Joon turned to dealing drugs.
"In mid-December of 2015, just two to three weeks before Mr. Joon commenced his involvement in the dial-a-dope operation on the North Shore, a young couple with a two-year-old child, who lived an otherwise middle class and law abiding life on the North Shore, died in their home after inhaling fake OxyCotin or 'Beans,'" the judge wrote.
Joon admitted to police that he was aware of the dangers of fentanyl but said he was unaware he was selling it.
Challenger cited a similar case in which the judge stated: "ignorance and wilful blindness," is not a mitigating circumstance when it comes to selling fentanyl.
But while Challenger described fentanyl traffickers as "Merchants of Death," she noted Joon's very young age as well as his "overwhelming guilt and shame."
Joon "feels terrible for what he has done to the community," Challenger wrote.
While Joon initially denied his involvement in drug dealing to police, given his rehabilitation since being arrested, "there is no need to specifically deter him or to protect the public," Challenger wrote.
"It is important to keep in mind that Mr. Joon will always bear the stigma of having been convicted of a crime of moral turpitude and will face limitations on his employment and travel opportunities."
Challenger added the lack of jail sentence for Joon should not be seen as "minimizing the very grave consequences flowing from the presence of fentanyl in our communities and the continuing tragic loss of life it is causing. The courts are also fully conscious of the toll fentanyl is taking of our first responder, medical system, and community based support services. People who manufacture and distribute fentanyl are utterly lacking in morals."