It's a rainy Tuesday morning outside the overdose prevention site in the 1100-block of Seymour Street in Vancouver.
One person is asleep on the sidewalk under blankets.
Another, with a noticeably injured leg, is passed out in a wheelchair.
Hayden, 32, is struggling to reposition himself in his own wheelchair as he awaits the site's doors to open. He's been a regular at the facility, which is located in a highrise on the edge of Yaletown.
He just learned the site will close in March.
"More of us are going to be using out and about," he said, when asked where he will consume his drugs when it closes. "It's ridiculous, it's silly to shut it down."
Hayden, who didn't want his surname published, was reacting to news that the City of Vancouver has told the lease holder of the site — Vancouver Coastal Health (VCH) — that it will not renew its lease beyond March 2024.
Sandra Singh, the city's general manager of arts, culture and community services, told Miranda Compton, VCH's executive director of substance use and priority populations, in a July 19 letter that the location "has proven unviable for sustained operations."
Singh said in an email Tuesday that the city has been "challenged to manage the extensive congregation outside of this location." Many of the people who gather at the site, she said, are not clients of the four-booth drug injection facility or associated with it.
"The outdoor socialization draws many others to the area, the cumulative effect resulting in significant operating challenges for current and neighbouring operations and services," she said, adding that staff will provide any support needed to VCH to set up another facility in the area.
The site, which is located in a highrise near Emery Barnes Park, was controversial prior to it being approved in October 2020, with more than 100 people addressing the previous council over concerns related to street disorder and public safety.
A mobile van service served the area prior to council's approval.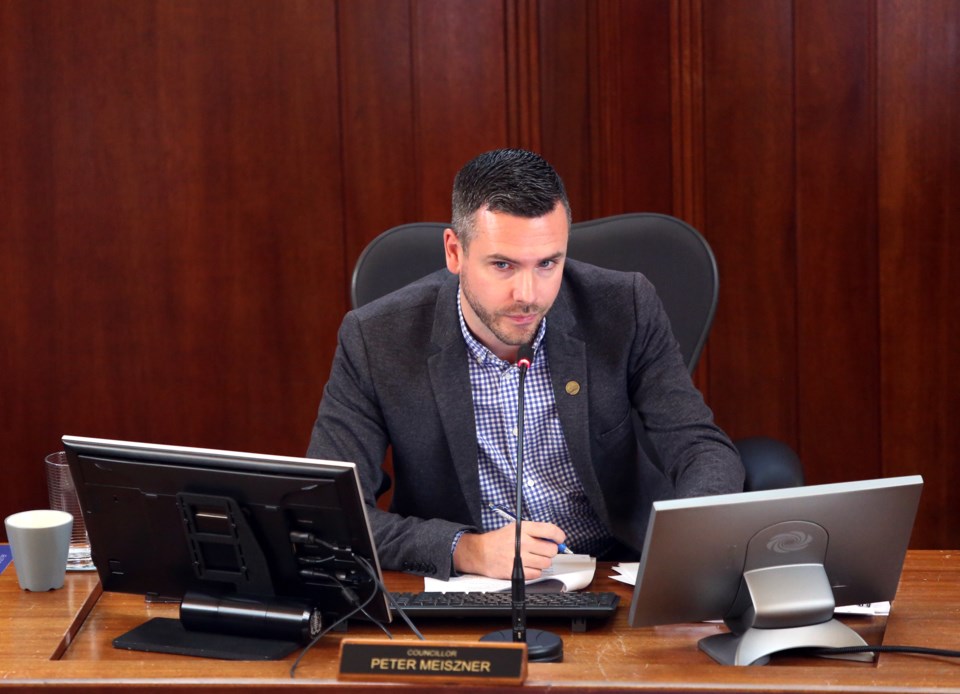 'Negative impacts on the community'
Since the site opened in March 2021, some councillors say they have received private and public complaints — via social media — about people camped outside the facility, open drug use and discarded needles on the street and in the park.
ABC Coun. Peter Meiszner, who lives in the neighbourhood, said he supports city staff's decision to not renew the lease. Meiszner said his support shouldn't be viewed as opposing services for drug users.
"I support safe supply, I support supervised consumption sites and I support overdose prevention sites," Meiszner said. "But what I don't support is these sorts of negative impacts on the community. So there needs to be a really robust plan to match the public realm around these sites."
Meiszner noted Vancouver Coastal Health has more than eight months to find another facility, which he believes is enough time. He said he continues to hear complaints weekly from citizens about the site.
"They don't feel safe walking by the site on that side of the street, needles in the park, camping on the sidewalk, open drug use in front of children, people smoking fentanyl under windows — it runs the gamut," he said.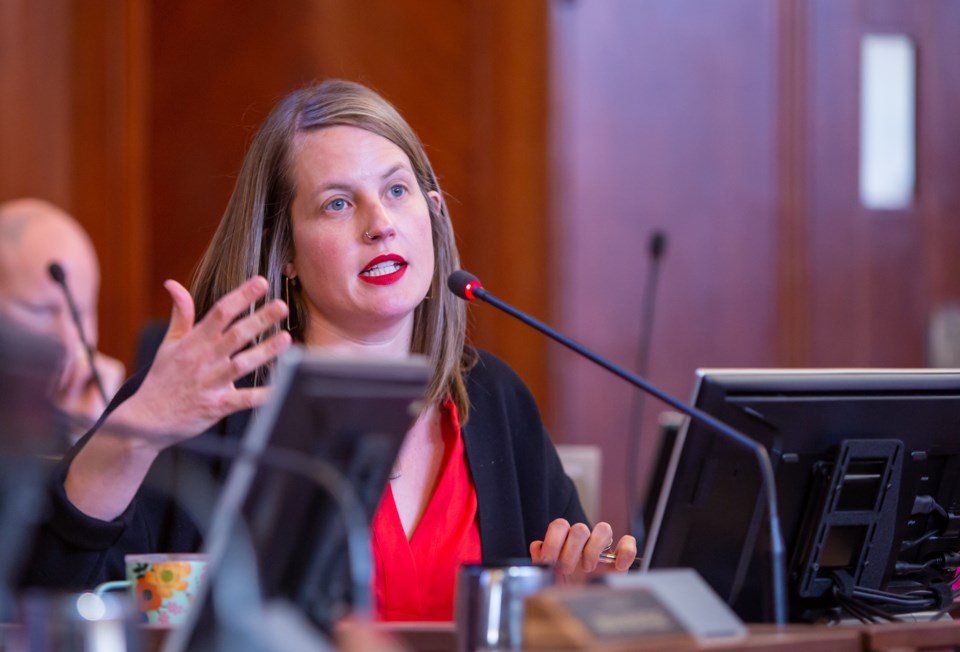 'Extremely risky, possibly fatal'
OneCity Coun. Christine Boyle, who supported the site in the previous council term, said she was disappointed the lease will not be renewed. Boyle said VCH and the city must work together to ensure another facility opens prior to March 2024.
"A bigger space is what we need — ideally, a space with the capacity for inhalation services as well, which we know is increasingly important and keeping people alive," she said, referring to BC Coroners Service data that shows more people continue to die from smoking drugs than injection drug use.
"My concern is, if we don't have that space ready by March, that a loss of services entirely will be extremely risky and possibly fatal for people who depend on this life-saving health service."
Boyle called on Mayor Ken Sim and his ABC colleagues, who hold a majority at city hall, to ensure another facility is located in the neighbourhood, where data shows firefighters responded to 410 overdose calls in the first nine months of 2020 — second only to the Downtown Eastside, which logged 2,054 calls over the same period.
Boyle said she would "stay on top of the file" to ensure "we don't see more people die."
'That's been the failure'
Guy Felicella, a harm reduction and recovery advocate who works as a peer clinical advisor for the BC Centre on Substance Use, echoed some of Boyle's points, particularly the need for services for drug users in the neighbourhood.
"This is a public health emergency, and the second highest overdose rate outside of the Downtown Eastside is in that community," Felicella said.
Not having an overdose prevention site in the neighbourhood will drive people to use alone again, he said. Sadly, Felicella added, "the catastrophic nature of today's toxic drug supply will end their lives."
Asked what he would say to citizens complaining about the site, Felicella said the pattern in Vancouver has been to push drug users from neighbourhood to neighbourhood, without addressing harm reduction, housing and mental health services.
"We're not coming up with a solution and what we're doing is passing the problems or the issues onto some other communities," he said, noting how the city-led sweep of East Hastings Street in April has dispersed drug users. "To me, that's been the failure."
'Life-saving services'
VCH said in an email Tuesday that it was "disappointed" the city will not renew the lease for the site, which was named after Thomus Donaghy, who was stabbed to death in July 2020 outside the St. Paul's Hospital injection site.
Donaghy, 41, was a volunteer at the facility.
VCH said the health authority and Raincity Housing, which manages the site, worked continuously over the past two years to address concerns raised by citizens.
"We introduced a process to promptly address emerging issues, collaborated with community partners in the building, and made several operational adjustments," said VCH in a statement.
Those adjustments included regular needle sweeps, picking up litter and establishing a quarterly tenants' meeting with city staff "to understand and address feedback from the community."
The health authority said overdose prevention sites such as Thomus Donaghy are part of a "broader suite of health services" targeting people living in supported housing or on the street.
"VCH cares for everyone in the VCH region, and has begun the process of identifying a new location nearby for these life-saving services," the authority added.
Meanwhile, Hayden said he will continue to use the facility until it closes next March. He said he's made connections with the staff and knows someone will be on hand if he overdoses, or needs medical assistance.
"I can't believe I shoot fentanyl and shit — I really don't — but it is what it is," he said, noting he is from northern B.C. and used to work as a scaffolder until his addiction took hold. "I've been told we've been called undesirables. What's that about?"