Residents of Metro Vancouver who are looking to score cheap rent may feel slightly deflated about this month's average apartment prices.
While prices haven't taken an enormous leap this month over last, March prices have increased slightly for the region and the City of Vancouver continues to see the highest rent in Canada.
Metro Vancouver's rental prices for unfurnished, one-bedroom apartments have increased by $16 from $1,840 to $1,856 finds Liv.rent, a rental platform based in Vancouver and creates monthly rent reports for the region.
The City of Vancouver continues to see the highest rent of Canada's big cities, with average rents for unfurnished, one-bedroom apartments going for $2,039 in March. But report authors note that "most of the major price increases came from outside Vancouver itself, where rent prices remained largely the same this month. Areas like Langley, Coquitlam and North Vancouver saw comparatively significant gains this month, particularly for unfurnished, one-bedroom units."
Another B.C. city, Victoria, has the second-highest rent in the country, with average listings selling for $1,835. Toronto follows in third, with unfurnished units selling for an average of $1,772. Ottawa rounded out the top fourth, with rentals averaging $1,660.
Across the region, there has been only one month out of the past six where prices declined on the aggregate, and that was a mere $4 drop from December to January.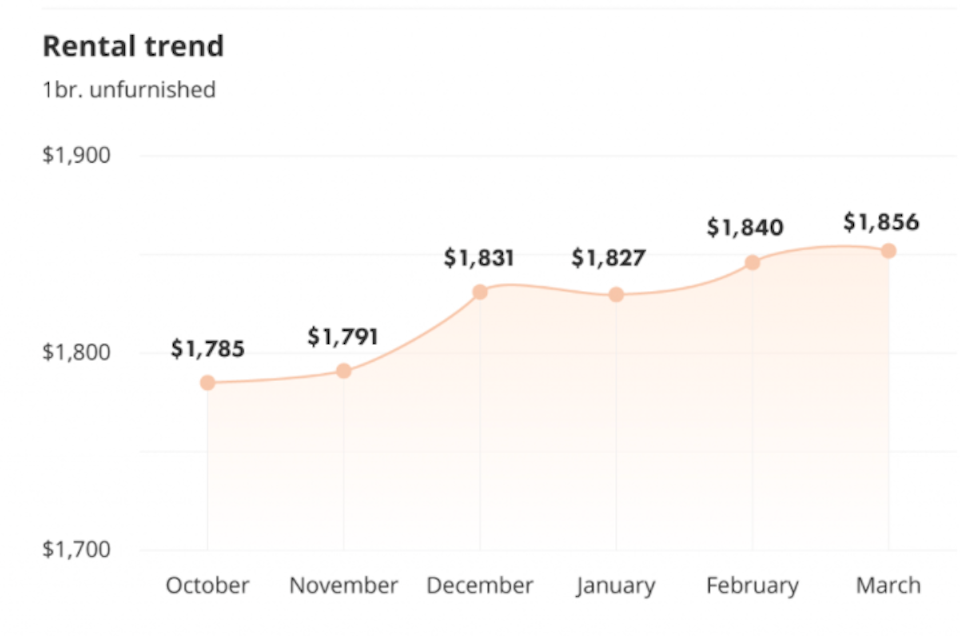 Metro Vancouver rent by city/municipality
Vancouver residents spend an average of 32.17 per cent of their income on rent, which Liv.rent notes is just above what financial advisors recommend spending.
Surrey is the least expensive city for unfurnished one-bedroom listings, at an average of just $1,449 this month. Langley follows, with average unfurnished one-bedroom units costing $1,641. New Westminster had the third-best market, with one-bedroom apartments averaging $1,712.
North Vancouver has the most expensive unfurnished one-bedroom apartments this month, with rentals costing an average of $2,210. West Vancouver has the second-highest rentals, with one-bedrooms costing an average of $2,040 this month. Vancouver came third, with one-bedroom apartments costing $2,039.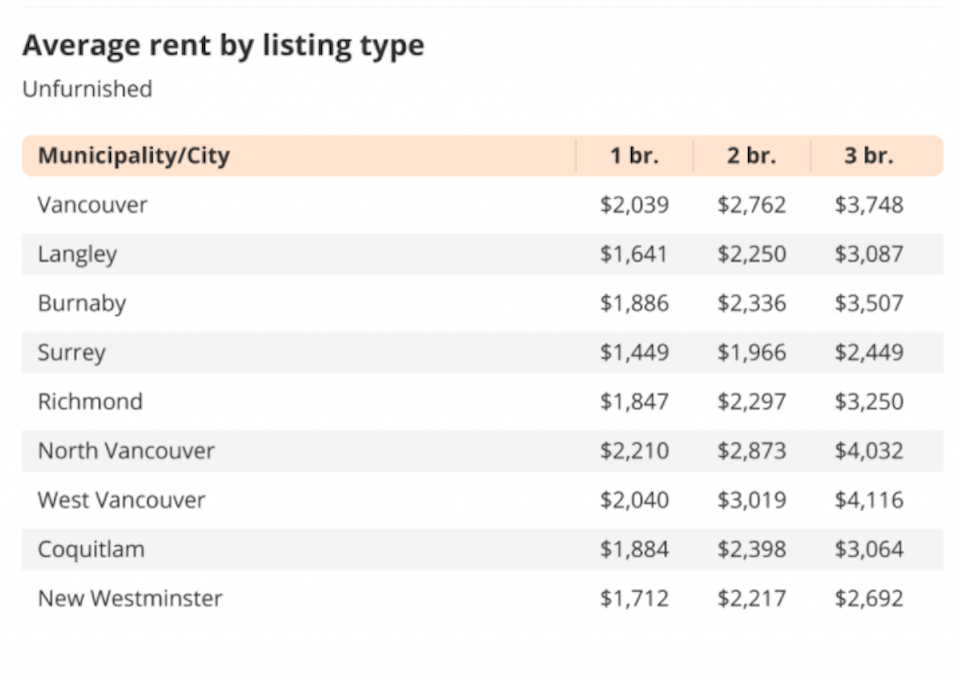 This month, Downtown Vancouver is the most expensive neighbourhood to rent an unfurnished, one-bedroom unit, at $2,327. Mount Pleasant and Fairview aren't far behind, at $2,227 and $2,216 respectively.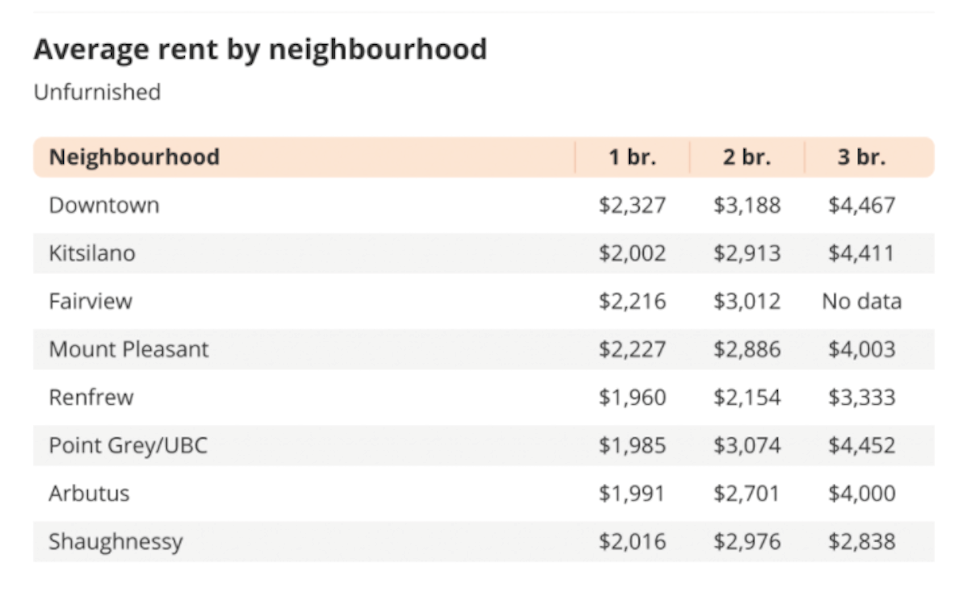 Where are the cheapest neighbourhoods to rent in Metro Vancouver? Have a look at this rental map to find the lowest price listings in the region.