Vancouver city council will decide next month whether it wants to spend $1.5 million to launch a pilot project that could see one or more "tiny house" villages set up around the city to provide refuge for people living on the street.
The city has not released details of the scale of such an experiment or proposed locations but the $1.5 million cost is listed in a budget document that went before council Nov. 2. Council is scheduled to approve the city's overall budget Dec. 7.
To push the pilot project ahead, it will require at least six votes of the 11-member council.
That number of votes could be difficult to get considering the tiny house initiative is not included in the $1.7-billion proposed budget, which aims to keep a property tax hike at five per cent or less — a stated goal of council this year.
However, the city's finance team has put $5.5 million aside for council to spend on a long list of initiatives excluded from a five per cent property tax hike scenario, including the $1.5 million tiny house project.
Still, the project is ranked fifth in terms of priority, with a combined $2 million to fill vacancies at the Vancouver Police Department and Vancouver Fire and Rescue Services ranked as top priorities.
Funding of $1.2 million for the implementation of the new auditor general's office, $423,500 for technology services and $347,900 for three new communications staff at the park board are also ranked ahead of the tiny house project.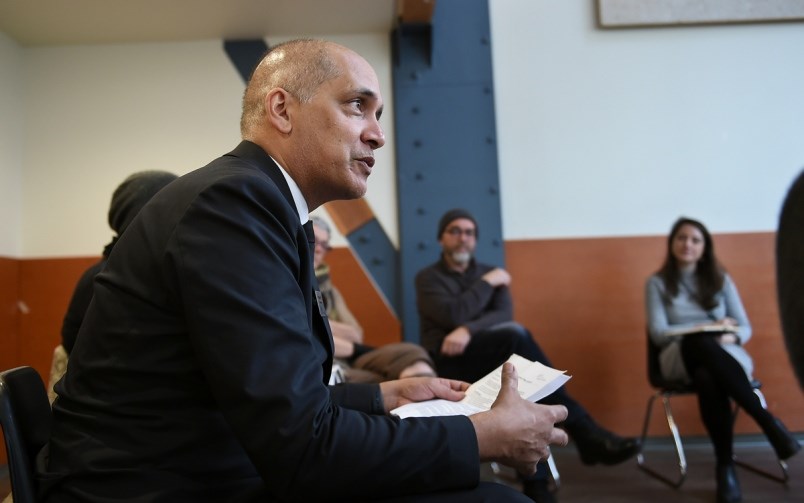 Coun. Pete Fry successfully moved a motion at council last fall to have city staff review the feasibility of setting up tiny houses or shelters in parking lots and vacant properties slated for redevelopment, where community gardens exist.
Fry said he had no details on staff's plan for tiny houses, except what staff wrote to Coun. Jean Swanson in a Nov. 18 response to her request for a breakdown of what the $1.5 million for the project entails.
Staff's response: "Staff will be sharing a memo with council shortly on next steps to create a tiny shelter pilot."
Fry said he was concerned the initiative will not go ahead because it's not included in the proposed budget and the fact the city's revenues have taken a significant hit during the pandemic.
"It's a little frustrating to have a significant line item thrown in there with no validation, especially when we're literally counting pennies on the budget priorities," Fry said.
"The devil is definitely in the details, but I think it's no secret that in the past there hasn't been a huge interest from our staff on the tiny house intentional communities."
Added Fry: "I don't know if this is more of making it a big number that kind of turns us off rather actually having to do with the original intent of the motion that I put forward, which was really figuring out how we could make something like that work with zoning and building bylaws."
Tiny house village on city hall grounds?
Last year, council requested staff provide emergency housing and shelter options for people living on the street during COVID-19. At the time, the homeless street population was estimated at 750 people.
One of the options staff included in its memo to council was establishing tiny house villages on vacant public or private land, noting various models exist in the United States and Canada, including in Victoria and Duncan.
The option was ranked below leasing or purchasing single-occupancy buildings and other available housing stock and setting up temporary shelters, which the city has done over the past year.
Staff also mentioned the possibility of working with "faith-based partners" to set up tiny houses on their properties. Staff identified several city-owned sites, including the Helena Gutteridge Plaza at city hall and adjacent lawn.
Other sites were the Chinatown Parkade on Keefer Street and lots at 1500 Main St., 987 East Cordova, 800 Quebec St., 2132 Ash St. and a parkade at 107 East Cordova.
Costs ranged from $40,000 to build what would essentially be a sleeping pod, with ventilation, lights and heat to $80,000 for a self-contained tiny home with a kitchen and washroom. In both scenarios, an additional $40,000 would be required for site preparation and servicing.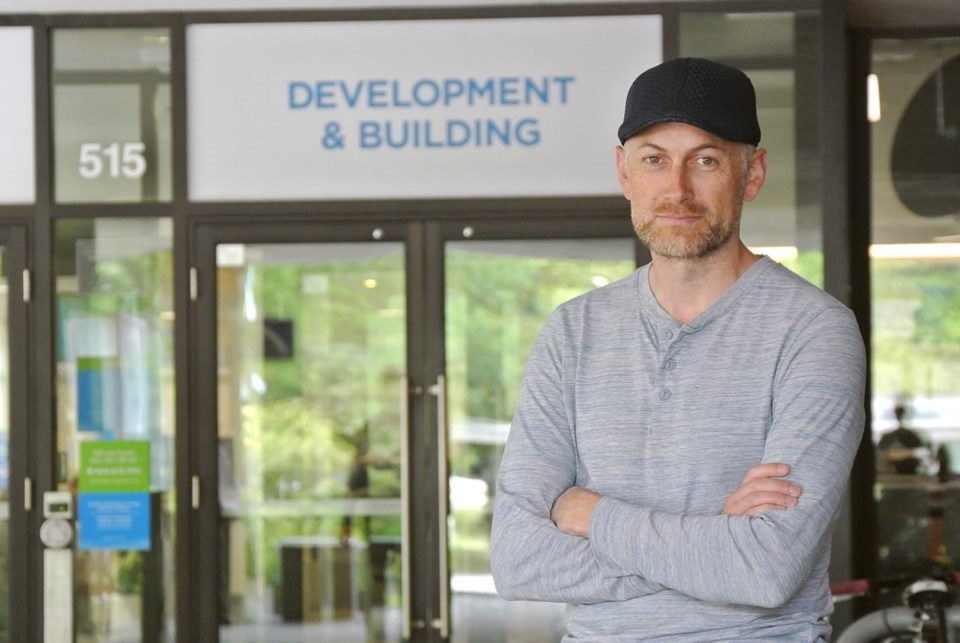 Bryn Davidson, co-founder of Lanefab Design/Build, has been pushing the city to set up tiny house villages in Vancouver. He's drafted designs, built a prototype and reached out to city staff with his expertise, but has made no progress.
"We need some temporary solutions, we need some things that can be done quickly," Davidson said.
"There's a tendency in this city to focus on things being sort of perfect and predictable in the way that you might get with an apartment building-style type of structure. But I think something like this could definitely fill a need, and be done in a lot less time and cost, and they can still be accessible and comfortable."
'We just need to do it'
Davidson said he built his prototype, which was less than 15 feet tall and 100 square feet to avoid the need for a building permit, for about $25,000. Adding a washroom, kitchen and fire protection, along with the necessary services, would push the cost to about $80,000.
He estimated three villages built at three different locations with 12 to 20 homes, along with site preparation, servicing costs and common facilities, could be built with the $1.5 million.
"There is a lot we could do, and I think we just need to do it and learn through doing it instead of spending years and years doing study after study, which is one of my frustrations with this city and this council in particular — they just want to talk about things for years and years without ever actually doing much," he said.
Coun. Jean Swanson said her concern with tiny house villages is that they can become "normalized" as part of the city's plan to address homelessness, instead of finding permanent homes for people.
At the same time, she added, a tiny house would be a better option for a person currently sleeping in a tent or in an alley.
"Let's try it because it's so awful for people being moved from place to place all the time," said Swanson, referring to the many encampments that were set up in Oppenheimer Park and Strathcona Park in recent years and then dismantled.
Vancouver Is Awesome requested more information from the city Wednesday on staff's plan for a tiny house project, but a representative from the city's communications staff said staff is finalizing a report and was unable to share details.
@Howellings