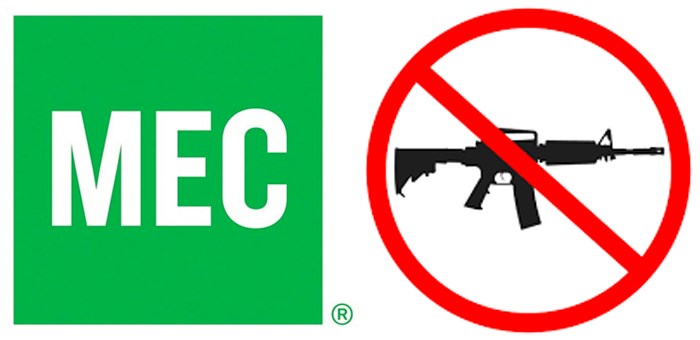 Mountain Equipment Co-op has decided to stop selling several outdoor equipment brands owned by Vista Outdoor Inc., which is also a gun manufacturer.
MEC doesn't sell guns, but had faced a petition calling on it to stop selling brands owned by Vista Outdoor because the U.S. company also develops and manufactures firearms similar to the type of rifle used in a recent Florida mass shooting.
The retailer said Thursday its existing inventory of Bushnell, CamelBak, Camp Chef, Jimmy Styks and Bolle gear will remain on its shelves until it is sold, but it has suspended further orders of the brands owned by Visa Outdoor.
MEC chief executive David Labistour issued a statement saying he has heard the calls to boycott the brands, but also from members who believe that decision should be left to individual consumers.
"I hope that you will see that the decision we made today is balanced and considered and positions us to inspire a wider discussion throughout our industry and North America," Labistour said.
He added he believes a member-owned organization like MEC needs to engage in the "complex and highly charged debate" surrounding the Feb. 14 shooting at a high school in Parkland, Fla., that resulted in 17 deaths.
The retailer will also "continue to engage with these brands as well our peers in the outdoor industry in North America in ways that are consistent with our mission and values," he said.
On Wednesday, Walmart and Dick's Sporting Goods took steps to restrict gun sales.
Dick's said it will stop selling assault-style rifles and ban the sale of all guns to anyone under 21.
Walmart said it will no longer sell firearms and ammunition to people younger than 21.
A 19-year-old former student of Marjory Stoneman Douglas High School has been accused of using an AR-15 rifle, that he purchased legally, for the attack.