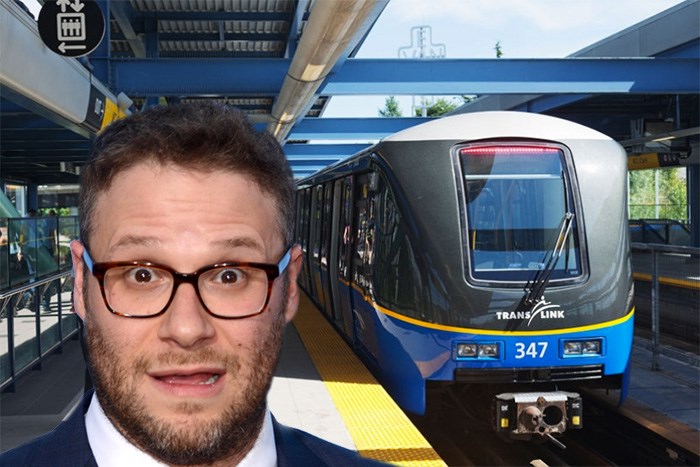 There's a new development in the story we've been bringing you about Morgan Freeman voicing ads for TransLink.
If you're just coming in now, TransLink unveiled 10 Visa ads voiced by Freeman yesterday which were going to be greeting SkyTrain riders. This morning it was announced that they'd be pausing the ads in the wake of a new controversy which involves Freeman being accused of sexual harassment.
Yesterday Stephanie Ip from the Province tweeted that she'd like to see Vancouver-born actor Seth Rogen do the ads instead of Freeman, and as the sexual harassment news broke this morning Rogen answered the call.
Yo if they need a replacement now let me know.

— Seth Rogen (@Sethrogen) May 24, 2018
While his comedic timing is spot-on as usual, it's unlikely you'll be hearing his boisterous voice on transit any time soon. Unless the stars align and he replaces Morgan Freeman as the global ambassador of Visa's ongoing "It's everywhere you want to be" campaign.
The idea of people wanting to be on the SkyTrain in the first place is questionable, however being greeted by Rogen's voice would certainly make it more tolerable.
UPDATE 10:57AM - TRANSLINK HAS RESPONDED:
Thanks for the offer Seth. Let's DM and talk. ^rw

— TransLink BC (@TransLink) May 24, 2018