A heavy snowstorm hit Vancouver last night (Nov. 29), causing bus delays, chaos on the road, fallen trees, and power outages.
The onslaught of snow has even even forced airlines to cancel dozens of flights out of Vancouver and caused long line-ups at screening and security checkpoints.
Meanwhile, the storm's strong winds forced BC Ferries to cancel all sailings between Metro Vancouver and Vancouver Island.
Aside reports of snowmen and wintry landscapes as locals admired the snow, some Vancouverites saw numerous fallen trees around the city.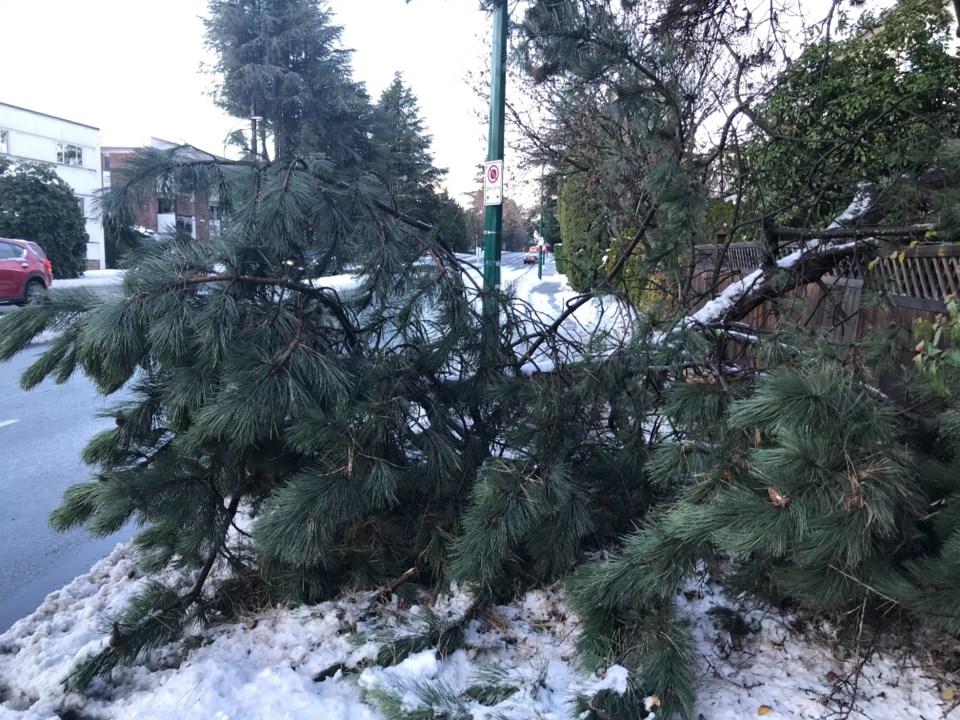 Snow, strong winds, and fallen trees caused many locals to spend the night without power.
Over 5,000 Metro Vancouver residents were without power last night, according to a news release from BC Hydro. This morning (Nov. 30), 4,700 residents remain without power.
"Snow adds weight to trees and branches and can result in them breaking and coming into contact with electrical equipment. Crews are busy replacing power lines, power poles and other electrical equipment," the utility explains.
BC Hydro adds that "crews have experienced some delays in reaching trouble areas due to the poor road conditions and ferry cancellations."