More than 30 people with ties to South Vancouver made impassioned pleas to city council Wednesday for government to act on closing the gap on the many historical inequities in services and infrastructure facing residents in the community.
Better access to health care, childcare, transit and services for youth, seniors and newcomers were requested by speakers who ranged in age from 14 to 93 and included business owners, academics, members of the LGBTQ2S+ community and representatives of neighbourhood houses.
The common thread in the 34 speeches to council was that Marpole and the three city-defined neighbourhoods of Sunset, Victoria-Fraserview and Killarney have been overlooked for years when it comes to investments.
"In the 24 years I've lived in South Vancouver, I've never been able to access a walk-in clinic in my own neighbourhood," said Mimi Rennie, executive director of South Vancouver Neighbourhood House.
"To access one close to me, I had to go to Collingwood or Metrotown. My first family doctor was in Mount Pleasant. After she retired, the closest doctor I could find was in Burnaby."
When Rennie's daughters were born, she tried to get childcare near her home but said it was impossible because of limited childcare providers and long waitlists. She eventually found childcare in North Burnaby, which she said was not easy to access.
"Although my girls are 19 and 17 now, when I hear families share their stories of pushing strollers up the Kerr Street hill, or people wishing for accessible transit to get to their nearest supermarket, I see myself in their stories," she said.
Rennie's story and others were supported by evidence collected in the South Vancouver Neighbourhood House's "Reframing South Vancouver Initiative Evaluation Report," released in March 2023.
That report confirmed and elaborated on findings from the "South Vancouver and Marpole Neighbourhood Equity Report" published in 2021, which was led by researcher Meg Holden of Simon Fraser University and co-authored by epidemiologist Caislin Firth and Farina Fassihi.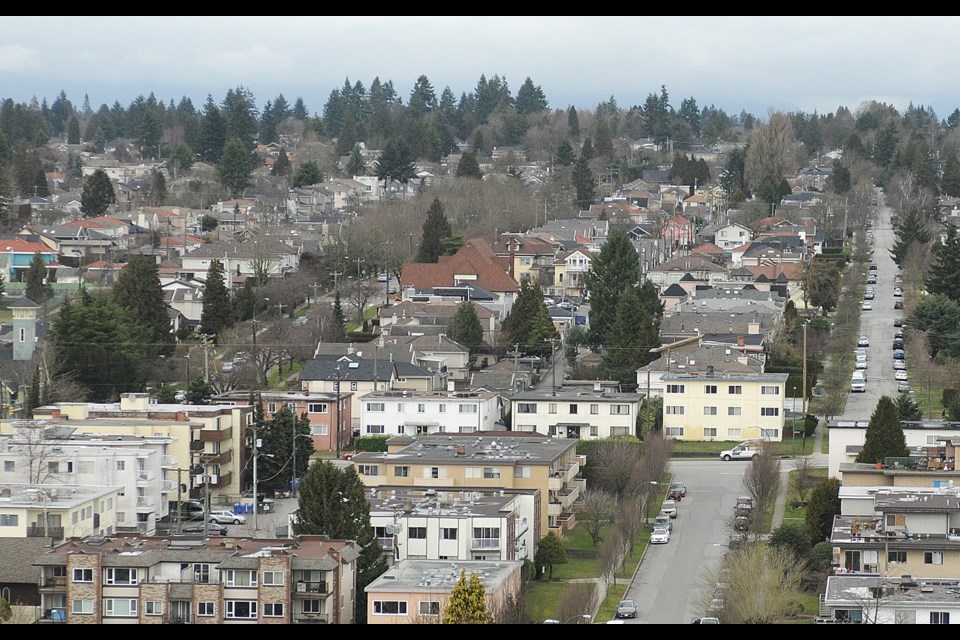 Lack of newcomer services
Some of the inequities highlighted in the reports included:
A lack of arts and cultural facilities;
Less money invested in childcare — $110.30 per child in South Vancouver vs. $138.13 per child citywide, despite 25 per cent of the city's youth population (15 and under) living in South Vancouve;
Longer commute times for work as 53 per cent of South Vancouver residents spend more than 30 minutes getting to work each day vs. 44 per cent citywide;
Less well served by public transit than the rest of the city;
A lower walk score than the rest of the city, presenting mobility barriers for seniors, children and people with disabilities;
A lack of newcomer services, despite the high number of immigrants and refugees settling in South Vancouver;
Indigenous-specific centres and programs are virtually non-existent in the community;
Services and spaces for members of the LGBTQIA2S+ are lacking.
Prabhi Deol, who described herself as a community navigator for South Vancouver Neighbourhood House, pointed out that South Vancouver does not have a community plan, despite the major build out of the East Fraser Lands in the River District.
"With no plan there is no formal commitment to maintaining an environmentally sustainable urban pattern, supporting a range of affordable housing, enhancing culture, heritage, creativity, fostering a robust economy, improving transportation, protecting public spaces and parks, and fostering healthy resilient communities," Deol told council.
'Huge gap'
Joey Liu raised questions over residents' access to food, sharing stories and observations from her post as food security manager for South Vancouver Neighbourhood House.
Liu said the pandemic revealed "the huge gap and need for emergency food supports" in South Vancouver.
That reality triggered the neighbourhood house to band together with other community groups, individuals, nonprofits and the United Way to create the South Vancouver Community Food Hub, which provides "healthy and culturally appropriate food" to almost 1,000 residents per week.
"If you look at what's available in South Van, you'll find only half of the food assets and resources per person compared to the rest of Vancouver," Liu said.
"There are two food distribution programs including ours, and they're both full. Often residents must travel elsewhere to access food support."
However, she added, parents and seniors are often reluctant to travel outside the community because of long lineups, commute times and mobility challenges, or they can't pay for bus fare or childcare.
Grade 11 student Leander Lo identified a lack of gathering spaces for young people and challenges with transit.
"The poor transit system takes us forever to get around, making it harder for students like us who rely on public transportation to access the resources we need to thrive," Lo said.
"The distance and inconvenience involved in reaching places where programs and events are held are becoming a barrier to our educational and personal growth."
'I'm going to keep up this fight'
The 34 speakers were at council to support a motion introduced by OneCity Coun. Christine Boyle, who wants city staff to take action on addressing concerns raised by residents, albeit concerns a city government can respond to; health care and childcare are both provincial government responsibilities.
Boyle's motion requested Mayor Ken Sim write to senior governments and outline concerns of South Vancouver residents regarding limited access to healthcare and childcare services, and address the scheduled closure of the only community health clinic in the area.
Boyle's motion passed, but with several amendments from ABC Vancouver. Coun. Mike Klassen, who said he was "very glad that we're going to be able to start this conversation, bring it into our budget 2024 conversation and really lean in and try and support South Vancouver communities."
In a news release after the vote, Boyle said: "Today is just the beginning of the work. We need to keep the pressure on Ken Sim and city council to deliver, to not delay or simply ask staff to study, but to actually fund services, improve infrastructure and build a better life for every single person in our southern neighbourhoods."
Added Boyle: "I will continue to amplify your voices in budget and planning decisions in the months and years to come. I'm going to keep up this fight, because the neighbourhoods of South Vancouver and Marpole deserve their fair share."