Locals who don't mind travelling to the Fraser Valley to catch a flight can save big bucks on trips to multiple destinations as part of a budget airline's flash sale.
Swoop, WestJet's low-cost carrier, offers discounted tickets to several cities as part of its "Flyday Deals" on Fridays. Its current promotion includes several great deals for Metro Vancouver travellers.
Air passengers departing from Abbotsford International Airport (YXX) can take advantage of 30 per cent off base fares to Puerto Vallarta and Los Cabos in Mexico, as well as London, Ontario, and Edmonton, Alberta.
The sale is valid on travel between June 1 and June 28 and tickets must be booked by Friday, April 28 at 10:59 p.m.
Enter the promotional code "FLYDAY" during the checkout process to take advantage of the offer.
The cheapest ticket available that departs from Abbotsford is a one-way flight to Edmonton, which regularly sells for a jaw-dropping $18.99 including all taxes and fees on a variety of dates.
Travellers won't save a great deal of money off of this astonishing fare but it never hurts to shave a few bucks off the ticket price. Since the base fare is only $7.02, the total discount amount works out to $2.11 (30 per cent of this amount).
The final total ticket price works out to $16.88 including all taxes and fees after the discount is applied.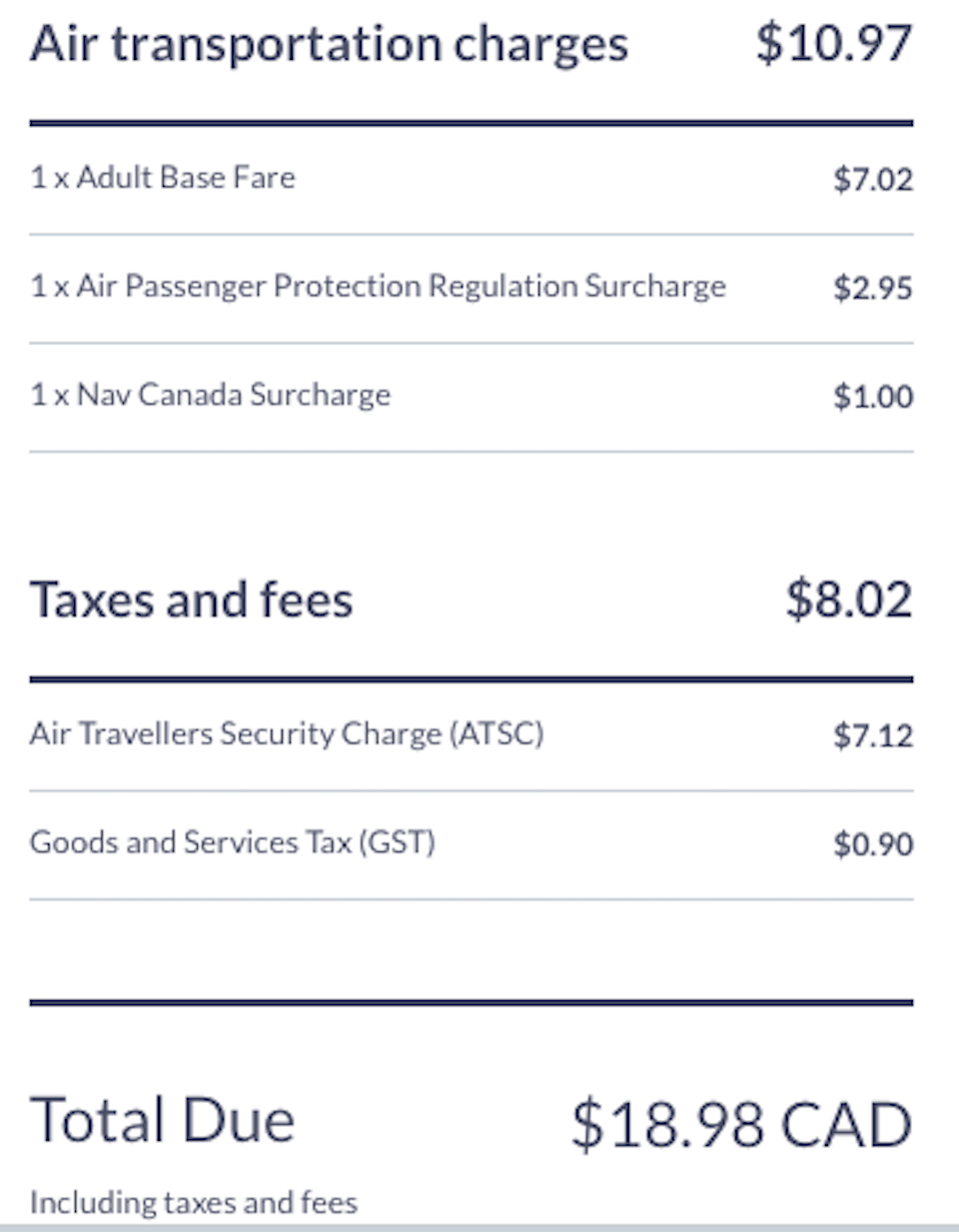 While the short flight to Edmonton offers the best deal available, travellers looking to fly across the country can also enjoy an ultra-low-cost option.
Flights from Abbotsford to London, Ontario are a steal, with regular ticket prices starting at $69. Since the base fare of the flight is $54.64, travellers will enjoy a discount of $16.39.
The final ticket price works out to $52.61 with the discount applied.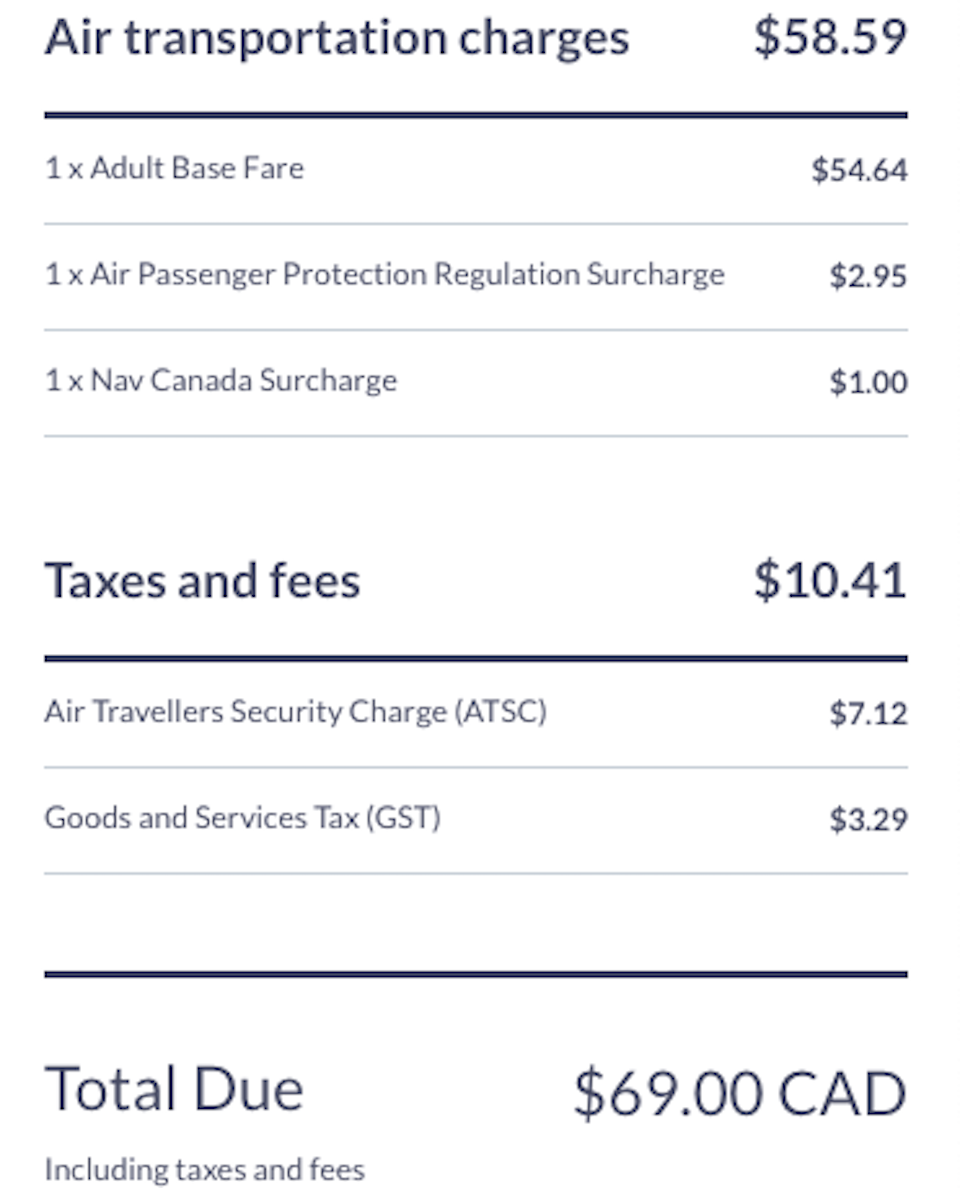 Travellers looking for discounted airfare to Mexico can also enjoy low-cost options to two of Mexico's most popular tourist destinations: Puerto Vallarta and Los Cabos.
One-way tickets to Puerto Vallarta start at $119 and the base fare is $39.78, which means travellers can shave $11.93 off the total price.
After the discount is applied, travellers will pay $107.07 to soak up the sun on one of the city's breathtaking beaches.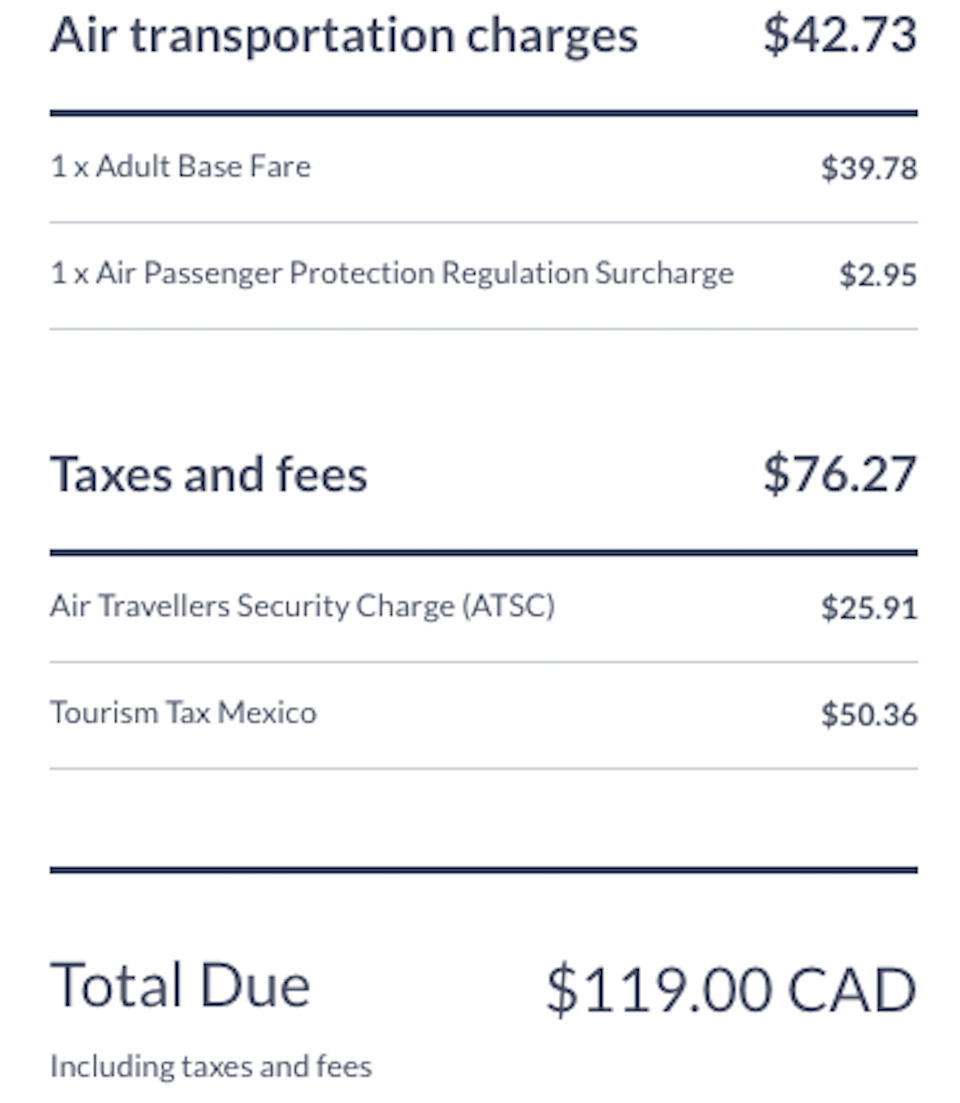 Travellers looking visit Mexico's fastest-growing vacation destination, Los Cabos, will find prices as low as $109.01 departing this June. The base fare of these tickets is $29.79, which means they can take $8.94 off the total price.
The final price works out to $100.07 after the discount is applied.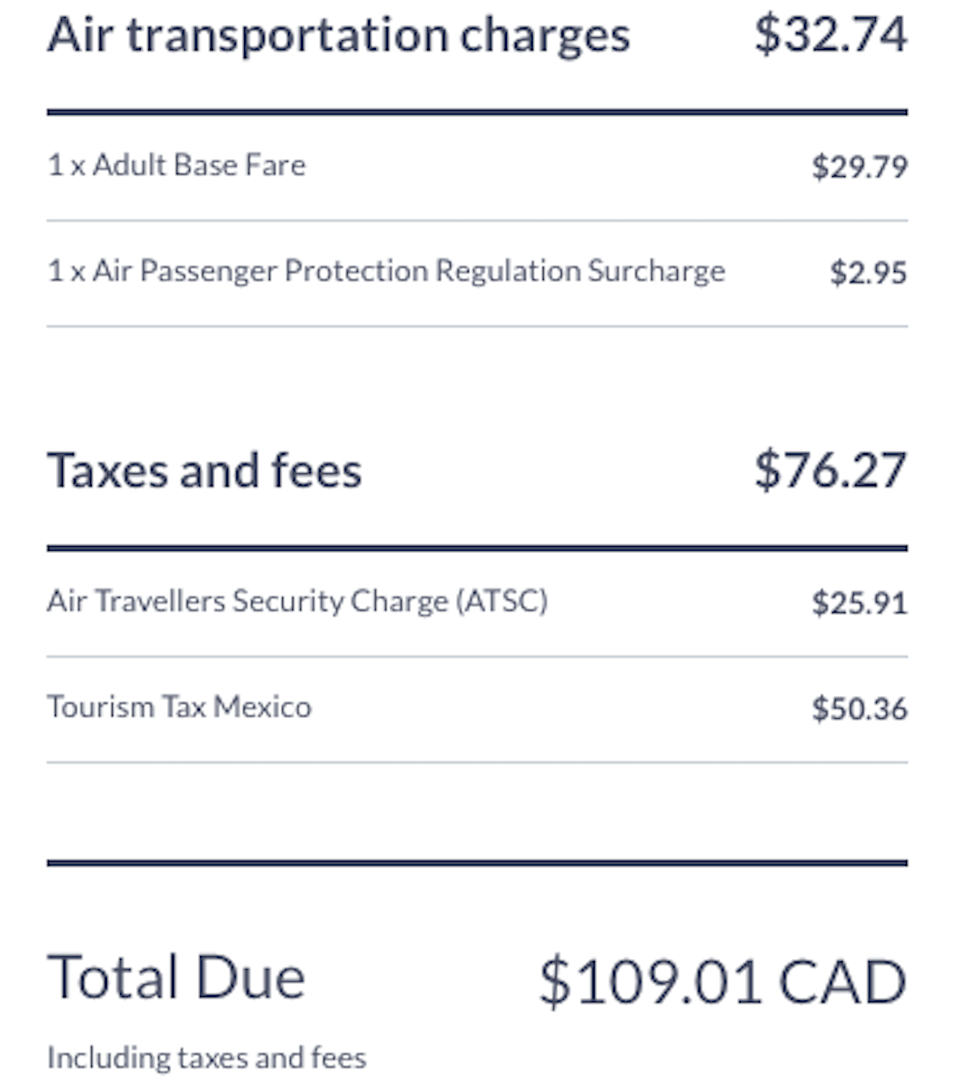 Important considerations with the Mexico travel advisory
The United States is warning travellers to completely avoid travel to six Mexican states due to increasing violent crime and kidnapping; Los Cabos and Puerto Vallarta are not located within any of them.
While the Canadian government hasn't instated a "do not travel" warning, it advises tourists to avoid "all non-essential travel" to 13 areas across the country due to violence and organized crime.
Find out more information about the Mexico travel advisory.