A listing for a solarium in a Vancouver apartment building requested a $300 deposit for a minimum two month stay.
The now deleted Facebook advertisement listed the apartment at 58 Keefer Place in downtown Vancouver. Accompanying photos showed a bed squeezed inside the narrow space with what looks to be a curtain separating the tenant from a kitchen and living room. According to floor plans at previously sold apartments at Keefer Place, the solarium measures in at 11' 8" by 3' 7" or about 33 square feet.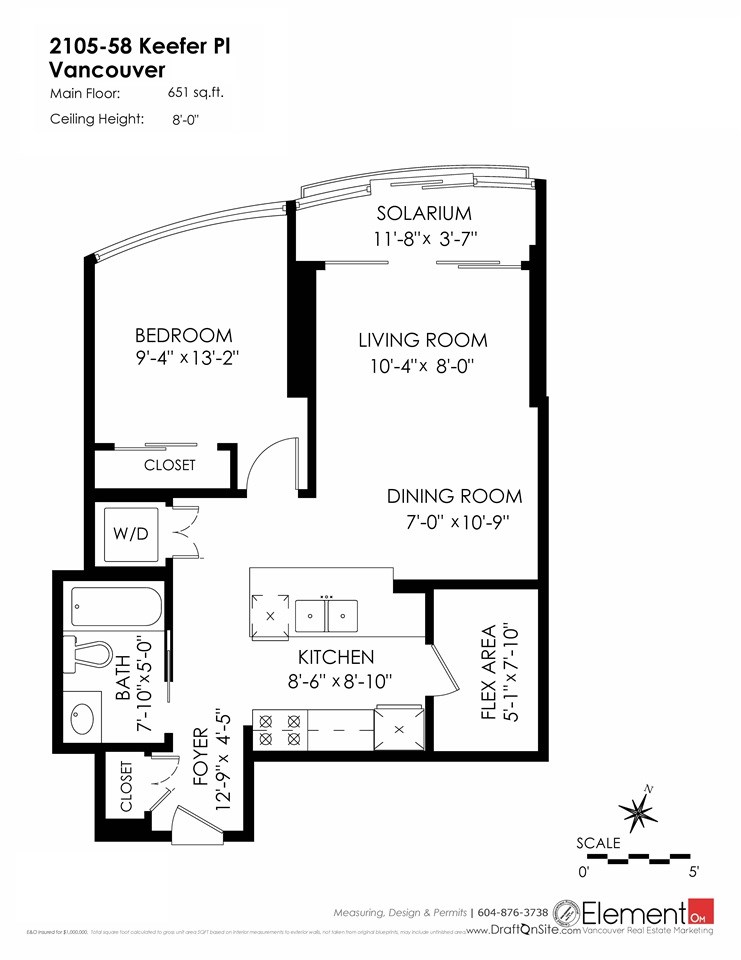 The listing, which was translated from Spanish, boasted a furnished apartment with laundry included. The building also has a swimming pool, gym, sauna and recreation areas according to the listing. The whole deal would have been available for March 1.