While B.C. has broken multiple cold weather records in the past week, the province has seen bone-chilling weather for a couple of months.
In fact, Western Canada was one of the coldest places on earth last month, despite the world seeing one of its warmest Novembers on record, according to a new report.
The Weather Network says that North America saw above-average temperatures overall last month. However, the polar vortex divided Canada, driving temperatures significantly the below seasonal average in B.C.
In Vancouver, November had the third-coolest temperature on record at 3.9 C (the average is 6.5 C).
It was the seventh-snowiest November on record in the city, as well as the snowiest one since 2010. That said, this November was "a far cry from the 38 cm of snow that fell in November of 2006," according to The Weather Network meteorologist Tyler Hamilton.
Globally, this November just made it into the top 10 warmest on record.
"NOAA and the Copernicus Climate Change Service both ranked it as the 9th warmest November, globally, while according to NASA's data it was 11th warmest, and the Japanese Meteorological Agency has it as the 7th warmest in their records," according to The Weather Network.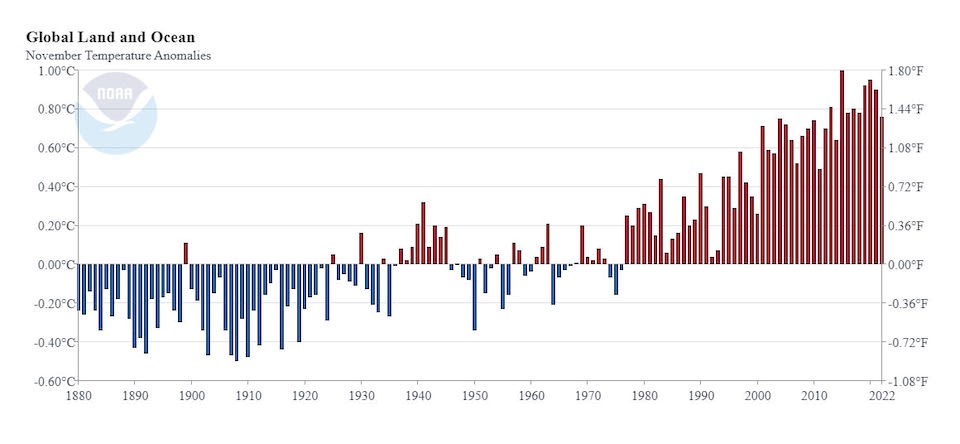 Metro Vancouver weather well below seasonal average in November
While most parts of the world saw above-average temperatures last month, parts of Western North America saw the coldest weather they'd seen in the past 40 years.
A temperature heat map shows parts of the world that had significantly colder temperatures below their averages with blue hues, while warmer places are indicated with reddish ones.
A huge portion of Western Northern America shows a dramatically deep blue, indicating how much temperatures deviated from the average.
Despite the cold weather anomaly in Western Canada, the above-average temperatures experienced in the east were significant enough to offset the plunging cold.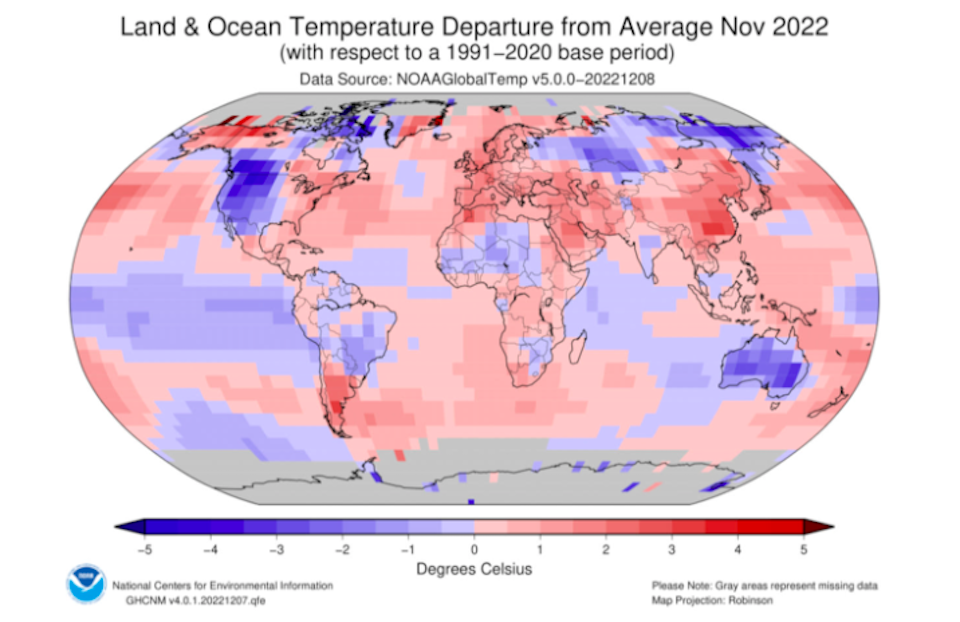 B.C. smashed a whopping 34 temperature records on Wednesday (Dec. 22) as an Arctic outflow dropped temperatures several degrees below the seasonal average.
Environment Canada's Arctic outflow warning is still in place for Metro Vancouver, with windchill values of -20 C to -25 C expected Thursday.
A winter storm watch is also in place for the Lower Mainland, as hazardous conditions are expected for travellers heading into the holiday weekend.