A part-time Vancouverite has shared a jaw-dropping perspective of the Pacific Ocean on social media that has people doing double-takes.
The image shows a vessel cutting across seemingly endless aqua waters that are juxtaposed by what looks like a lighter blue area.
Dennis Pilarinos, a Vancouver man who spends part of his time in Tofino, told Vancouver Is Awesome that he took the breathtaking image from a plane while he was flying to Vancouver Island.
"I was in a small airplane and was flying to Tofino," he wrote. "I just looked over, saw the Fraser and ocean water mixing and took the photo!"
The spellbinding photograph has been up-voted nearly 1,000 times on Vancouver Reddit.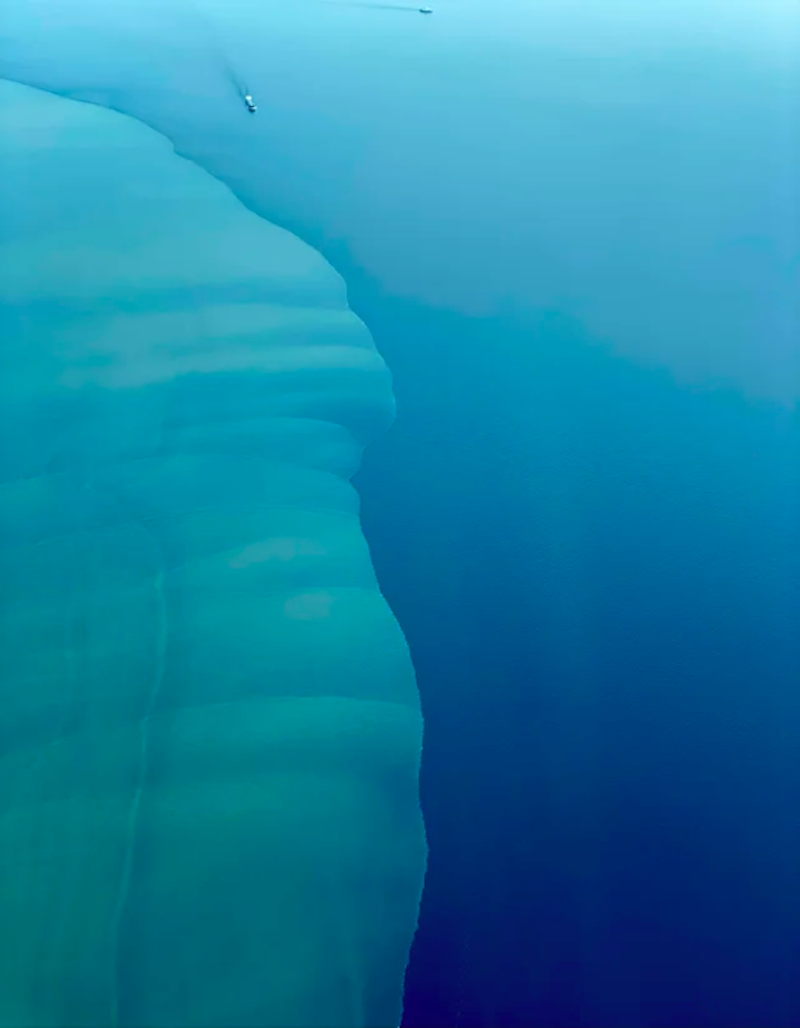 One person commented that the lighter colour in the picture is from the silt in the Fraser River. However, numerous people note that it looks like a misty landmass.
For example, LeakySkylight writes that "It almost kind of looks like an iceberg hiding underneath the water. It looks spooky from the air."
Pilarinos added that he also sees grey and humpback whales on his travels.