The number of missing person reports to the Vancouver Police Department this year is at an all-time high and could reach close to 5,500 files by the end of 2022.
Sgt. Stan Dy and Det. Rebecca Matson of the department's missing persons unit presented statistics at a recent Vancouver Police Board meeting that showed an estimated 5,479 files will be generated by year's end.
The number of files has already eclipsed the record-breaking 5,285 reported in 2019.
Last year, police received 4,847 missing person reports and 4,575 in 2020. In 2011, police investigated 3,448.
"In 2022, I had to estimate the last couple of months because we're not quite finished [the year], but you can see the number here is drastically higher this year, for whatever reason," Dy told the police board Nov. 24.
The officers didn't elaborate on reasons for the increase in files, but Dy noted 44 per cent of reports came from the policing district that includes the Downtown Eastside. Dy said 42 per cent of all reports were generated from single-room-occupancy hotels, or SROs.
"And if you include the group homes, it's actually 58 per cent," he said.
Elderly man with dementia
On Sunday, for example, police issued an alert for a missing 70-year-old man with dementia who was last seen earlier in the day leaving his care home at the Salvation Army in the Downtown Eastside.
"Given his age, the cool temperatures and his unknown whereabouts, police are concerned for his safety," said a news release issued Sunday.
On Monday morning, police issued a follow-up release to say the man had been located and is now safe, which is generally the most common conclusion to almost all missing person reports, with police achieving a 99 per cent clearance rate in recent years.
Statistics provided by Dy and Matson showed only three people of 2,517 reported missing between May and September were unaccounted for, with police continuing their search.
Police have said approximately 80 per cent of all reported missing persons are found or voluntarily return within 48 to 72 hours.
The case of the missing man on Sunday was considered a "high-risk" file, which Dy explained is determined after assessing a person's age, health issues and well-being. An elderly missing person with dementia is a top priority.
"That's a huge high risk for us," he said, noting the department fans out information to media as part of the search. "We'll use every resource we can to try to locate them, and we need to locate them as soon as possible."
So far this year, police have categorized 555 files as "high risk."
'Not an offence to go missing'
In June 2015, the Missing Persons Act came into effect in B.C., giving police improved access to information that could help locate a missing person. The Act allows police to apply for court orders to access records or conduct searches in cases where a criminal offence is not suspected.
The Act also allows officers to directly demand access to records in emergency situations.
Matson explained officers will use a variety of information to help with their investigations, including accessing a missing person's banking information, health and cell phone records.
Using security camera footage, scrolling through social media accounts and tracking Compass card use are other avenues.
She emphasized there is no barrier or time frame for someone to report a missing person.
"Contrary to what you may see on TV, you don't need to wait 24 hours to report someone missing, and anyone can report anyone missing," Matson said.
But she pointed out that even when a person is located, sometimes they don't want family to know their whereabouts.
"It's not an offence to go missing and not contact your family," she said. "A lot of the reports we get are people who are reporting their family members who are estranged, or maybe they're transient so they don't maintain contact and they report them missing."
Added Matson: "So we really need to weigh the rights of those individuals — they have rights and they don't need to report to their families. So this is a juggle for us. We want to ensure their well-being, but we also don't want to tread beyond their privacy."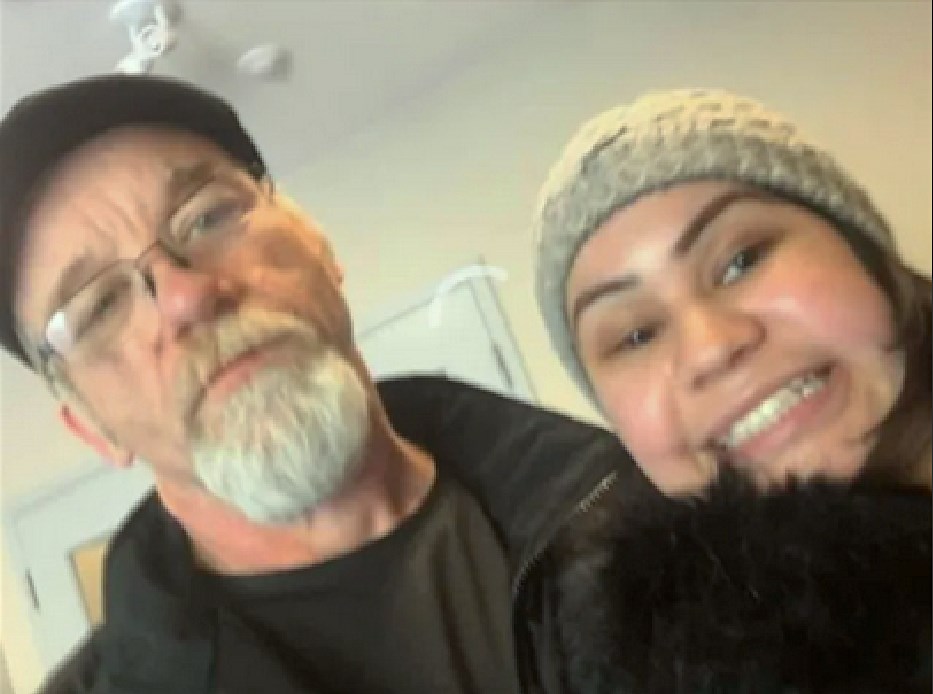 Chelsea Poorman case
One of the most recent high-profile missing person cases was the disappearance of Chelsea Poorman, whose remains were discovered in April in the backyard of a vacant Shaughnessy mansion.
The 24-year-old member of the Kawacatoose First Nation was reported missing in September 2020, two days after she left a friend's apartment in the 1200-block Granville Street, possibly to meet a new boyfriend.
Vancouver Deputy Chief Fiona Wilson told the Vancouver Police Board July 21 that the department contacted RCMP Asst. Comm. Will Ng to have the RCMP conduct a file review of the Poorman investigation.
The VPD has not provided an update on the review.
When police announced in May that Poorman's remains were found by contractors working on the vacant house in the 1500-block of West 36th Avenue, they said Poorman likely died the night she disappeared or shortly thereafter.
Police said they notified the BC Coroners Service immediately after Poorman's remains were discovered, but no cause of death was determined. Police also said they were not treating the woman's death as suspicious, despite the family sharing publicly that Poorman's cranium and some fingers were missing from her body.
Const. Tania Visintin, a VPD media relations officer, said previously in an email that the department's findings were based on evidence collected during a 20-month investigation, which began the day Poorman was reported missing.
"Information from the Coroners Service forms part of that investigation, but is not the sole basis on which our findings are made," Visintin said in July. "Evidence that we have collected so far does not lead us to believe her death was the result of a crime. We are, however, continuing to investigate."
Missing persons website
The VPD, meanwhile, now has a separate website that features names and photographs of people reported missing as far back as 1960. In Vancouver, there are presently more than 250 unsolved missing person and unidentified human remains cases.
In 2015, a detective constable attached to the missing persons unit predicted the number of missing person reports would continue to increase, citing population growth and Vancouver's aging population as factors.
"I'm not complaining and I'm not upset by the fact that we're having more people reported as missing," Raymond Payette told the Vancouver Courier at the time. "I think, in the end, that's good. More people are aware and they should report. But I don't think [the statistics] are going to drop."
@Howellings