Health care workers are expressing their disappointment and frustration after scores of demonstrators gathered outside of Vancouver General Hospital (VGH) to protest the province's coronavirus public health orders.
Described as a "world wide walkout movement" for "health freedom" by organizers, over a thousand people gathered outside of the city's largest hospital Wednesday (Sept. 1) afternoon. The protest was one of several in British Columbia, including a massive demonstration in Kamloops.
After blocking entrances to many of the facility's key arteries, including those at neighbouring BC Cancer, the protestors moved to Vancouver City Hall. They also marched down the northbound lane of the Cambie Street Bridge, escorted by police.
Vinay Dhingra, Vancouver Acute's Senior Medical Director, works in the intensive care unit at VGH and has worked with several patients who had COVID-19. While he says he felt "frustrated and angry" at times, he was also disappointed.
"I feel rather mad — whether it's malicious or not — that people are getting such poor information," he told Vancouver Is Awesome. "It's disheartening when we have very good information out there; we know the science."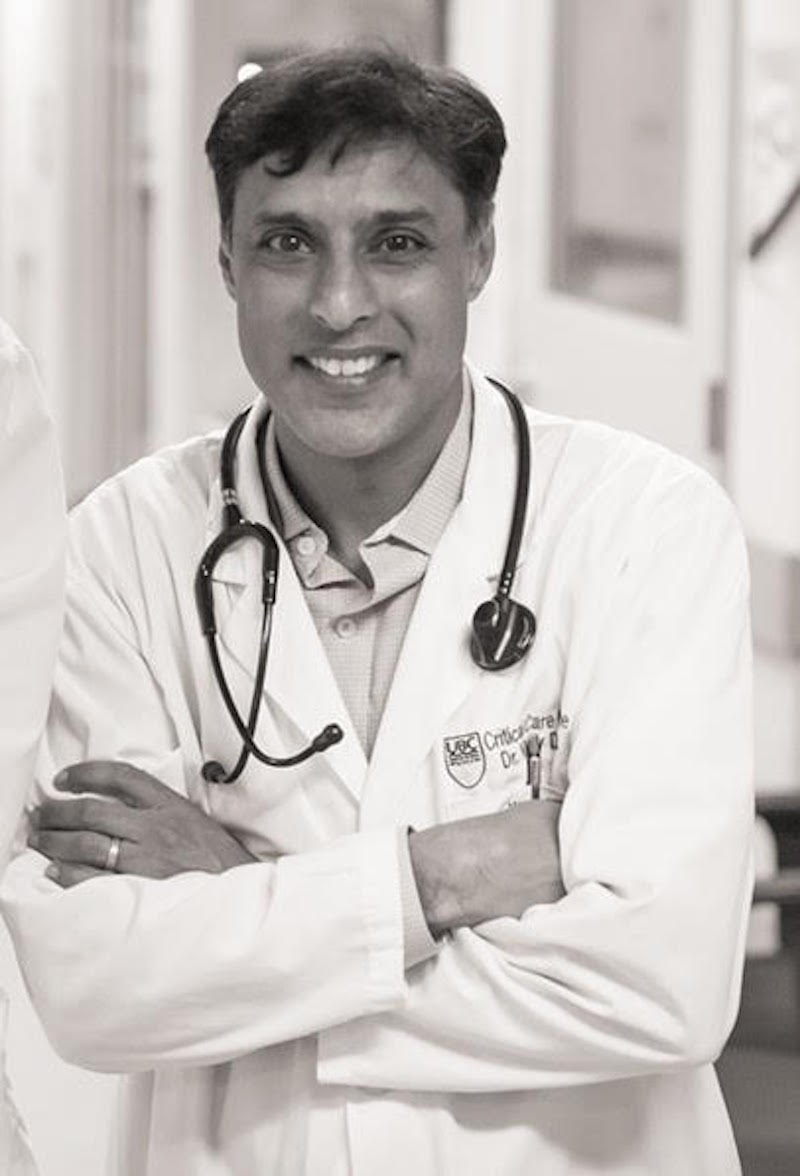 Dhingra added that hospital security did a "phenomenal job" and patients and staff were able to exit and enter the facility safely. However, he noted that the demonstration is "demoralizing" for health care workers and that they need public support.
"They have been tireless through this pandemic. It is extremely challenging as you can imagine —18 months. The sacrifices that they've put together, including their home and their work and overtime," he explained.
"Protests like this right outside of VGH...are quite disheartening."
"You have made us feel deeply disrespected."
Multiple health care workers are sharing personal stories of being at health care facilities across the province during the string of anti-vaccine/vaccine passport protests.
For one health care worker, Wednesday's protests felt cruel. Kari Way took to Facebook to state that while the demonstrators had the right to protest, choosing a hospital had a series of heartbreaking consequences on patients and staff.
"Overall, in addition to, hopefully unintentionally, disturbing patients and families trying to survive and heal from illnesses- both [COVID-19] and non-[COVID-19]- you have accomplished another thing," she wrote.
"You have made us feel deeply disrespected."
Way added that the protest made some staff, as well as critically ill patients and grieving family members, cry.
A number of locals also noted that people who were receiving surgeries, fighting cancer, and undergoing a host of other serious treatments were unable to exit the hospital safely due to the sweeping crowd.
Premier John Horgan issued a statement in support of health-care workers following the protests, too.
"Health-care workers have been true heroes throughout the COVID-19 pandemic, working long hours in difficult conditions to care for us, our loved ones and to keep our communities safe.
"While everyone has the right to peaceful protest, the targeting and harassment of health-care workers at health-care facilities today is completely unacceptable. We stand by our health-care workers and support them fully.
"The intent of every COVID-19 guideline and restriction that we've put in place since the beginning of the pandemic is to keep people healthy. That remains our number-one priority and we will take the steps we need to, to save lives and keep people safe as the vast majority of British Columbians expect."