For someone who has lived in Vancouver for so long without having visited the Aquarium in years, the After Hours event held last Wednesday was a perfect reintroduction to the wonderful world beneath the seas. My seventh birthday party was held at the aquarium, and I expected some feelings of nostalgia in anticipation of this event. However, very little remained the same from back then, and the new expansions made sure to wow you in their grandeur. Since it was a 19+ event, it did feel quite a bit more adult-oriented. So we got to take it all in while sipping on Stanley Park beer and Mission Hill wine.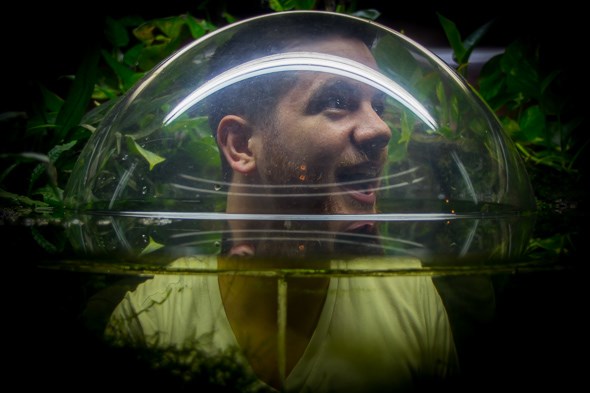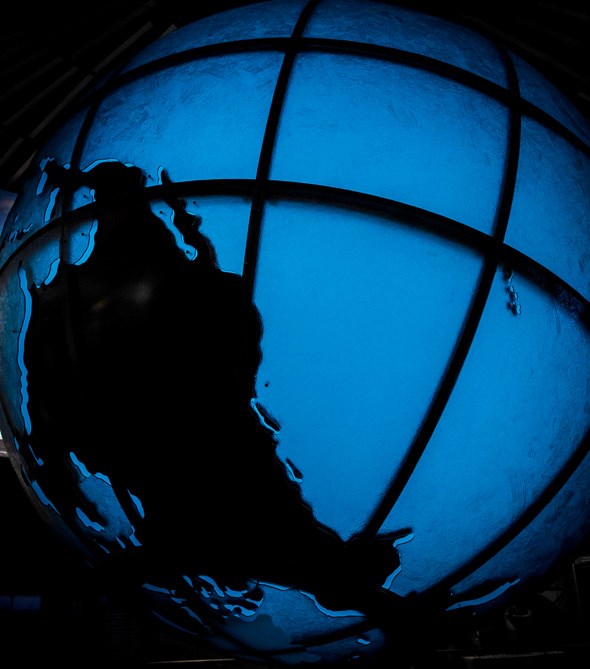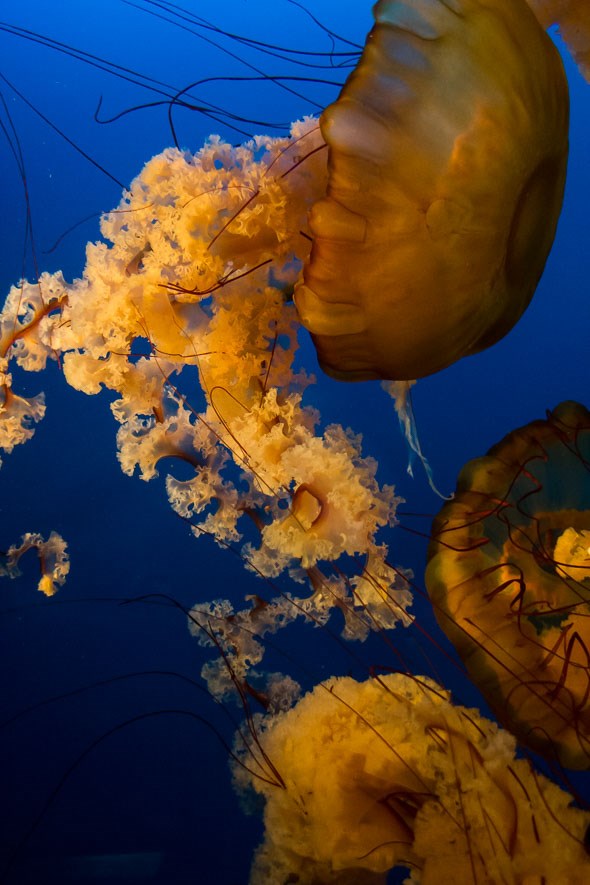 The first change you notice is that the outer facade has been modernized and updated with a Vancouvery feel to it. Inside the central hub, the giant 14-foot globe hangs from above and hallways guiding you to various attractions surrounding the room.
Jellyfish are still a huge attraction, and for good reason. They are weird and beautiful, and they are happy to serve as a background for your jelly selfie. The usual residents are all here too; tanks that represent different areas of British Columbia show the diversity of sea life depending on the environmental factors of the region. You'll see some Wolf Eels over here, Galatheid Crabs over there, and an octopus that likes to hide in the crevices of his private tank.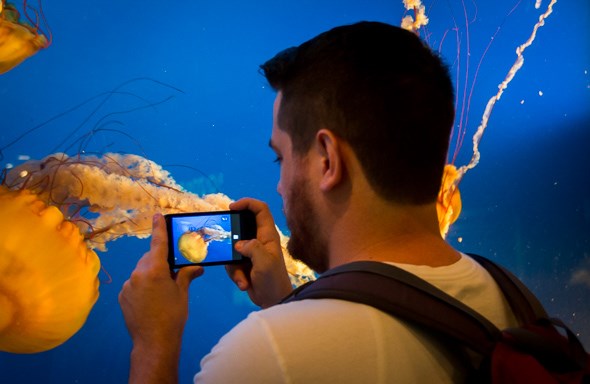 The 4D Experience featured a short video segment from Planet Earth, but with a very exciting and immersive extra dimension added in: well-timed mists of water sprayed at you just as the whale breached on the water's surface, gusts of wind blew through your hair as birds flew overhead, and bubbles landed on you from out of nowhere. The sea snake portion gave some people a bit of a scare, but as everyone was over 19, there was no screaming at all. Anywhere. I swear.
Despite wet weather, people braved the elements and watched the dolphins jump in tandem and do tricks for them. The otters rolled and tackled each other, the sea lions whizzed about in their tank, and the beluga bobbed back and forth at its leisure. The non-profit aquarium went to great lengths to educate its guests on its conservation efforts; after receiving grants totalling $25 million from the provincial and federal governments to expand its space, all the admission fees go right back into marine research and to keep the animals fed and healthy.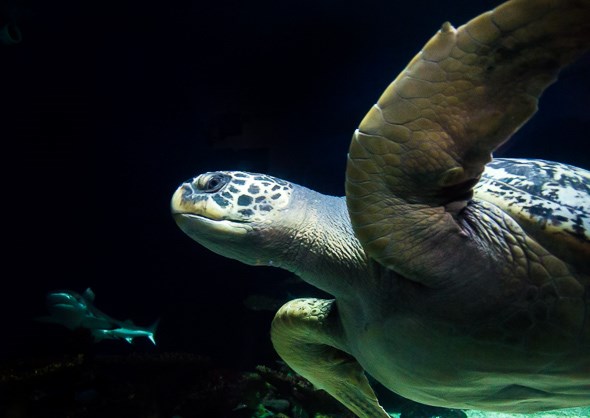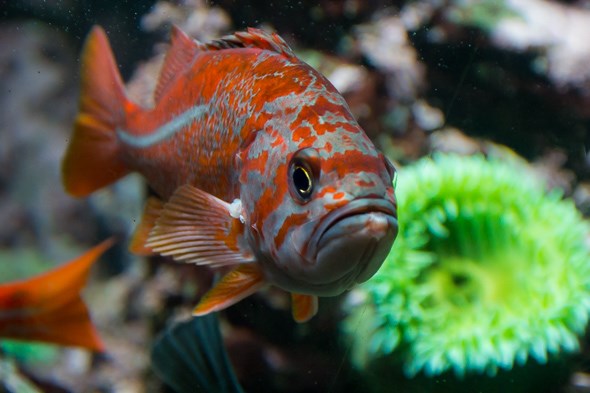 If the idea of drinking while looking at crustaceans appeals to you, there will be another 19+ After Hours event held sometime this Fall. Give 'em a visit and see everything awesome that's new. It's not the same as you remember. It's better.