Recently Zipcar reached out and offered me a credit so that I could try out their service and write about it here on the blog. As somebody who owns a car and hasn't ever considered joining a carshare, I admit I was initially lukewarm to the idea. But then it hit me: fishing! Sure if you don't own a vehicle being a Zipcar member offers a simple and quick way to essentially rent a car short-term (and to tread lightly while you're at it) but if you do own a vehicle that's a little on the... well... gutless side and you have some heavy lifting/moving to do or a destination that's at the end of a steep dirt road then they have small trucks and SUVs in their fleet. So I took them up on the offer.
And of course I don't go fishing by myself, so I brought along my friends Suede Peterson and musician Rob Butterfield. This week I'm sharing five parts of the Zipcar fishing adventure that we went on.
In this first part I'm introducing you to the whip: Coray (all Zipcars have human names) is an almost new Honda CR-V that lives at Commercial and 11th, and in a word I would describe the actual experience of driving him as sweet.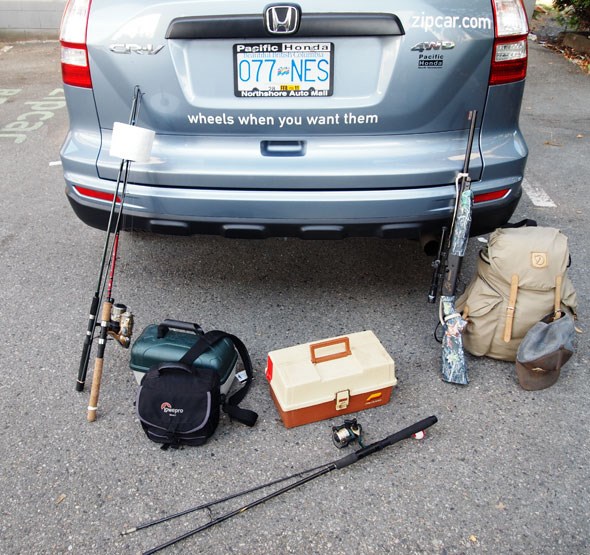 Essentials about to be loaded. Yes that's a roll of emergency toilet paper and no that's not an actual rifle, it's a bb gun.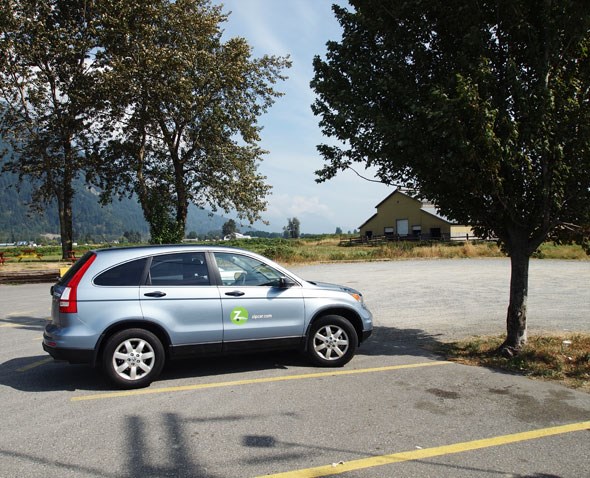 Coray looking pretty at a roadside fruitstand, halfway to the lake.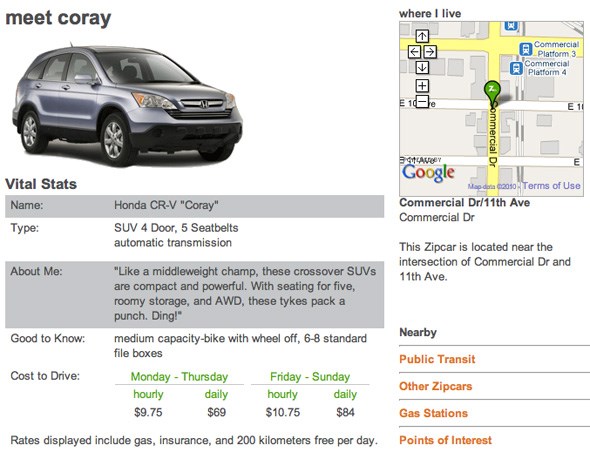 Coray's profile on the Zipcar site.
If you're thinking about signing up for Zipcar we've got a special V.I.A. deal only available to our readers: get $75 in free driving credit by signing up at Zipcar.com and entering the code: VIA2010. You're welcome!