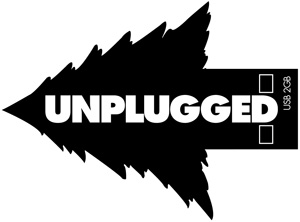 BC PARKS SERIES: We've partnered with BC Parks to showcase a different provincial park each month. This month, we introduce you to a provincial park less than 30 kilometres from downtown Vancouver.PLACE: Indian Arm Provincial (CLICK FOR MAP)LOCATION: Anmore, B.C.
Located near Port Moody, Indian Arm Provincial Park is also known as Say Nuth Khaw Yum Heritage Park and is managed by both the Province and  the Tsleil-Waututh Nation. Its First Nations name means "Serpent's Land".
From breathtaking waterfalls and fjords on the ocean side, to beautiful vistas and rain forest on the mountain side, there are plenty of ways to explore this Provincial Park.
The park is adjacent to Seymour Provincial Park and rests alongside the banks of the upper Indian Arm. It also borders parts of the outdoor recreation hotspot,  Buntzen Lake.
Access to the Indian Arm Provincial Park is mainly via the ocean and old logging roads, but there is also an extensive network of BC Hydro Hiking Trails leading from Bunzten Lake. The trails range in distance from 1 to 25 kilometers, so there's a hiking adventure for every ability level.
What makes Indian Arm park unique is the two iconic powerhouses that rest along the shores of the park. These two structures were British Columbia's first hydro-electric power sources. Powerhouse 1 began producing power back in in 1903, with Powerhouse 2 following in 1914. To this day they are still producing power for the Lower Mainland.
The powerhouses provide a stark contrast of manmade brick and mortar against the backdrop of stunning natural surroundings. Still, they add an element of mystery.
From the ocean, they look almost like gothic cathedrals, but inside they're full of mystery. If you're ever wondered what it's like inside these structures, here's a little video:
http://www.youtube.com/watch?v=PzleaVw-tD4
Daman Beatty from Surrey604.com also did some in-depth exploration of the Powerhouses and surrounding areas this winter. Read his blog and check out his fantastic photos here.
With waterfalls, powerhouses, hikes and scenic view points to explore, you might have to make Indian Arm Provincial Park a multi-visit exploration!
View VIA UNPLUGGED in a larger map