I'm giving it to the North Shore when it comes to selection of great places to swim.  Today Sue and I decided to take the pooch and beat the heat for at least a minute.  We went to one of your favourite dog spots at inter-river park in North Van and started walking up through the trails to see if we could find somewhere to swim.
Walking through the woods is a bit of a relief and when you get down to the water it's got to be at least 5 degrees cooler.  The water is real cold...just the way I like it....it crossed my mind to bring a tent so I could stay the night....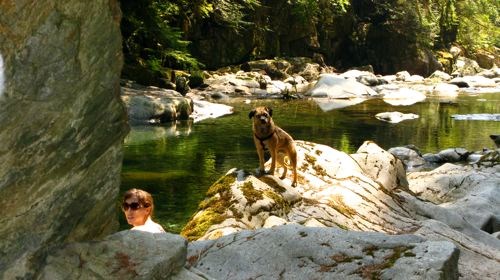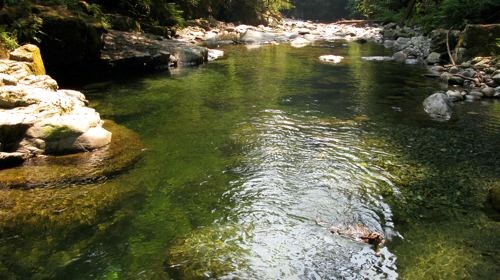 the wildlife which we encountered....