As a part of the centennial celebrations for B.C. Parks, last month it was ANNOUNCED that parking is now free in all of our provincial parks. Always your faithful servant, I sacrificed most of my Sunday to go out and report on this for you. Which is to say, I went fishing at Alouette Lake yesterday in Golden Ears Park near Maple Ridge.
I went fishing with local musician, Rob Butterfield, whom you might remember from our MISADVENTURE at Brohm Lake last year, our LAST TRIP to Alouette Lake or the 5 part Jones Lake ADVENTURE I shared with you. He and I are fishing buddies and he'll be making frequent appearances in blog posts over the next few months as the season ramps up.
So, the first thing we noticed when we got out of the car were the three ghosts of parking fees past: one sign post that used to have a sign on it telling us what the parking fees were flanked by two square metal poles that used to support machines that would gobble up loonies and toonies in exchange for parking passes. I'm not sure how long these are going to stay up but right now they serve as a reminder that parking is free. Let's hope they're not just keeping them there so it'll be easy for the next incoming party/leader to re-implement the fees on us.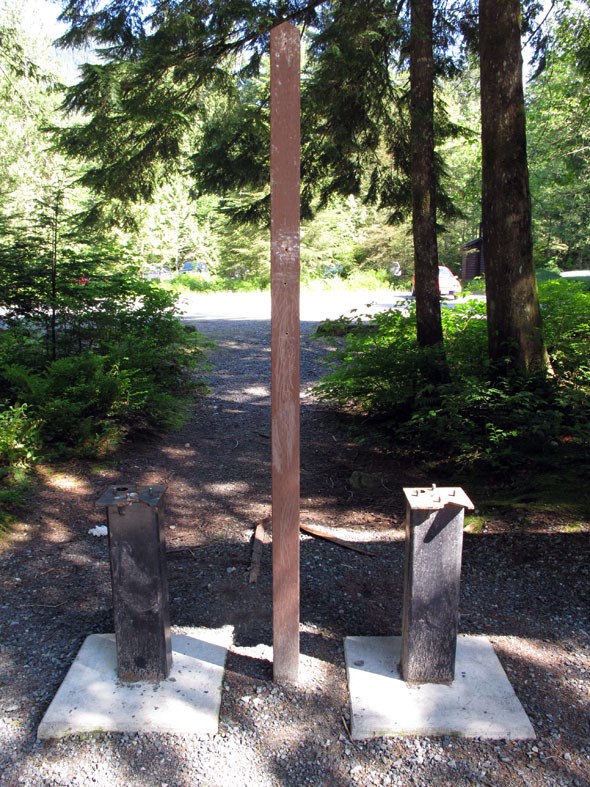 Aside from parking there are countless other things that are free in the park. Here are 3 of them that we took advantage of during our visit:
1. Views of float planes and trees and mountains and just generally some sweet nature.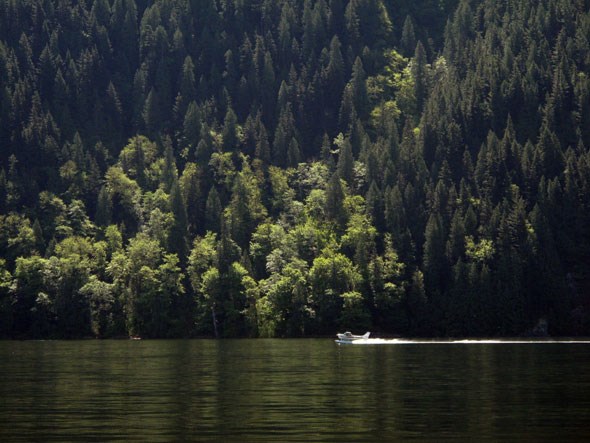 2. Trails. Lots of them. And some of them are days long.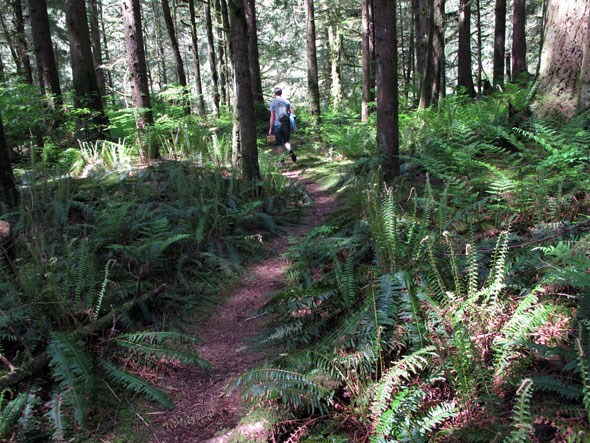 3. Fishing! Of course you need to buy a freshwater fishing license from the Freshwater Fisheries Society first. But to fish in the lake with a license, that's free.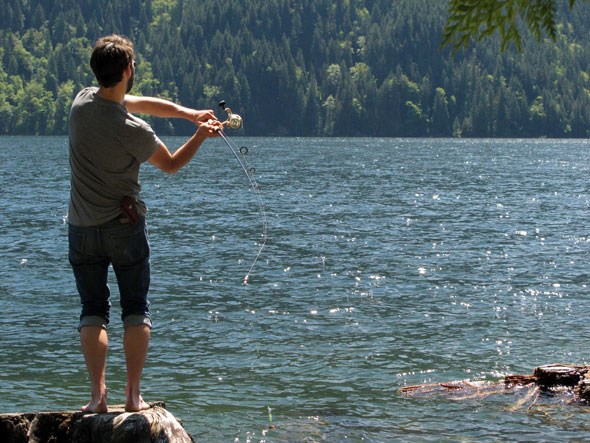 Find out more about Golden Ears Park HERE, and be sure to get out and enjoy some of the other HUNDREDS of our Provincial Parks this summer.