With over 50 km of hiking and walking trails available to visitors of Whistler Blackcomb, there's no shortage of adventures and epic views available to you. We decided to take on the High Note Trail, a 9.5 km hike that stretches from the Inukshuk on Whistler Mountain, through marvelous alpine bowls before looping back to the Roundhouse Lodge. The trail was described to us as possibly the most amazing and scenic route on the mountaintop, so we had to check it out.
We had no idea what awaited us at the top, but what we saw left us speechless.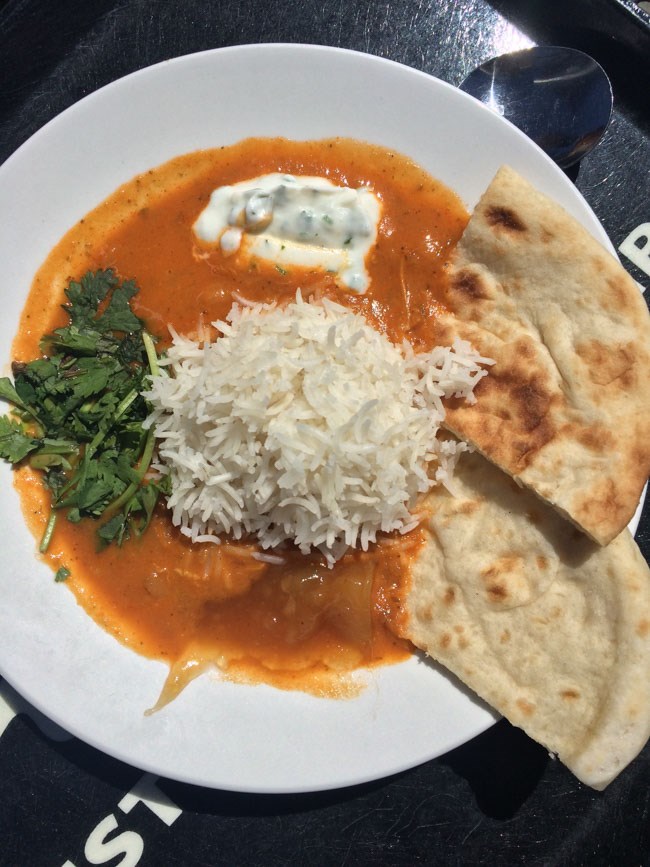 Set like a cafeteria, the lodge offers countless options to choose from, including burgers, quinoa bowls, and to my delight, Vij's curry! I went with the chicken and chickpea bowl that came with mango chutney, cilantro yogurt, basmati rice, and naan.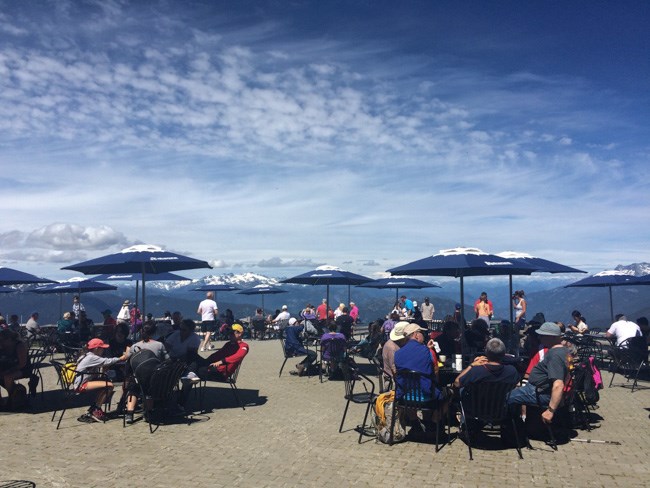 After finishing our meal on the beautiful deck overlooking the valley below, we made our way to the Peak Express Chair, which took us up to the top of Whistler Mountain.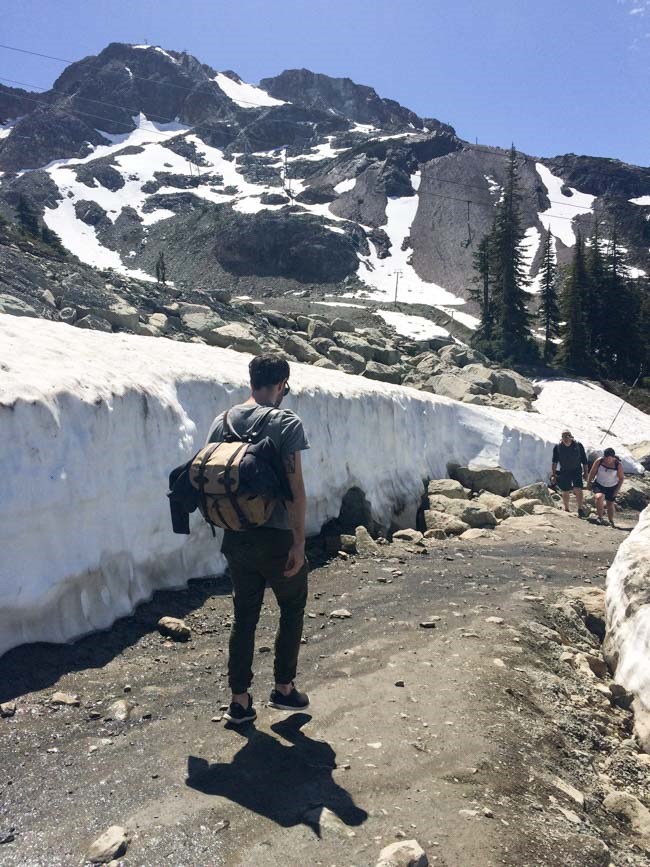 It's important to wear appropriate footwear and bring layers of clothing just in case the temperature might be a bit chilly for you. Luckily for us, we did the hike on the warmest day of the year so far, so we were more than comfortable wearing t-shirts while being surrounded by cool patches of snow.
The open air chairlift ride up was perhaps the most epic out of all the ones we had done that morning. Just look at those views!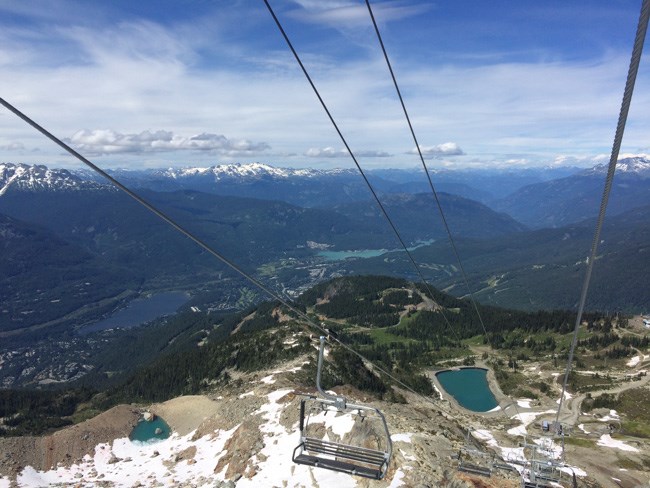 After spotting some local wildlife on the ride up (who knew marmots lived on Whistler?!), we finally made it to the absolute top of the mountain.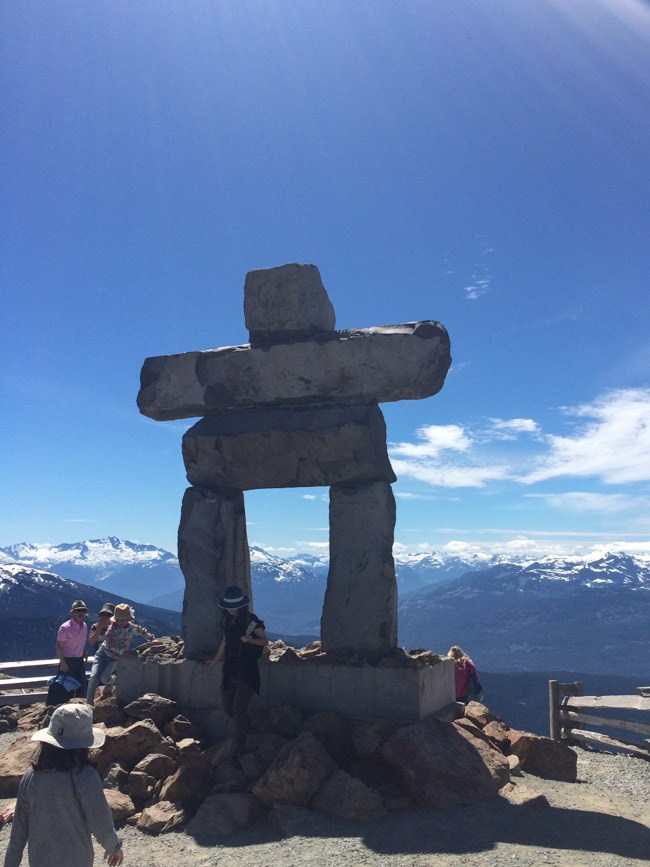 We found the Inukshuk and the sign for the High Note Trail and began making our way down. Right from the start, we were met with scenic spots and sweeping views.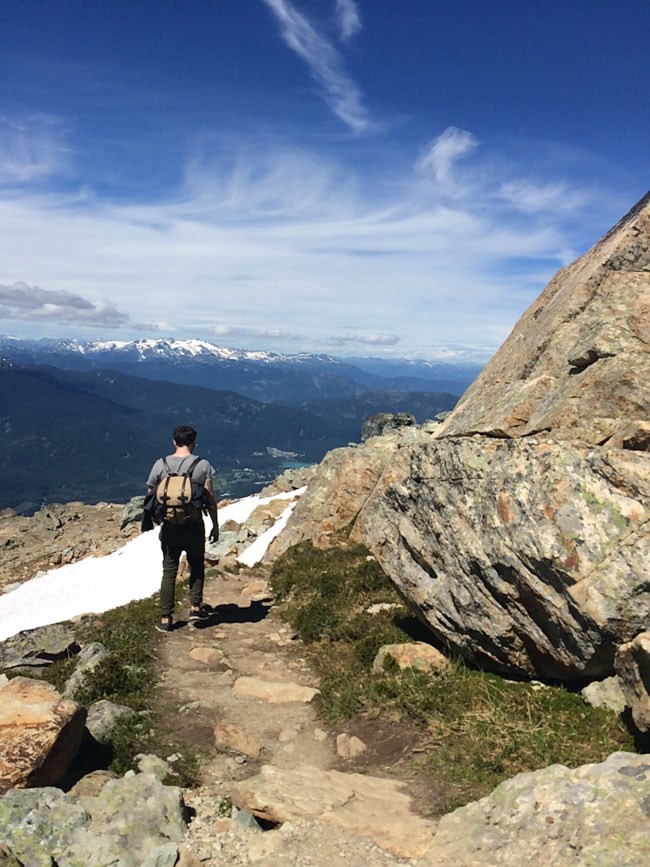 The terrain is a bit narrow and rocky at the start, and it winds up and down the mountain as you journey along. But pretty soon, the path evened out and we were greeted with views of Cheakamus Lake, way below.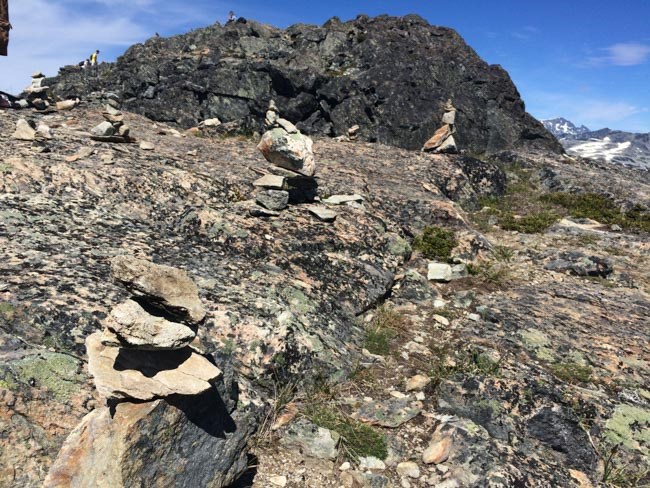 Even though we had spotted so many people at the top of the mountain and taking photos at vantage points, about 10 minutes into the hike, it felt like we were the only ones on the mountain. We were surrounded by complete silence and asked ourselves, "Why don't we do this more often?"