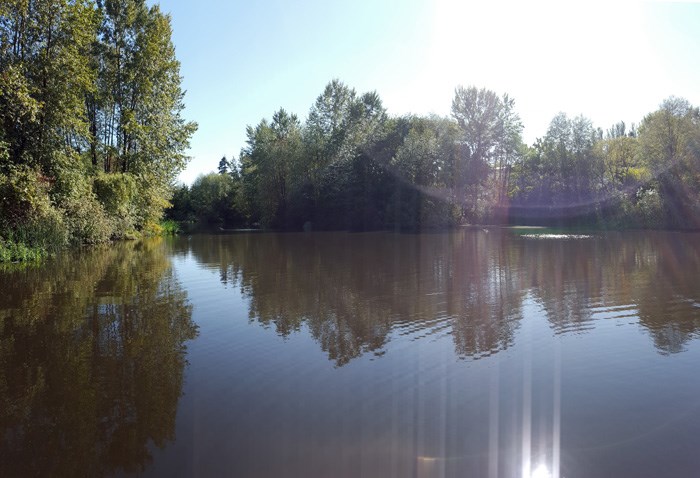 Sanctuary Pond at Hastings Park is a man-made lake that was created back in the 1990s as a part of a forward-thinking rewilding experiment. HERE is a great piece that Sarah Primeau wrote for us about this three stage project which aims to connect the pond with Burrard Inlet and ultimately encourage salmon back into the city.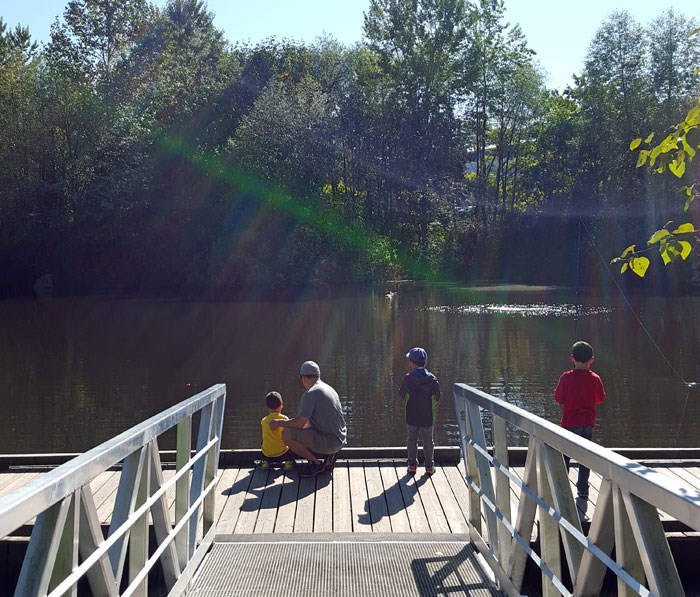 A couple years back the Freshwater Fisheries Society of BC worked with the park to install a small pier at the North end of the lake and began stocking it with hundreds of rainbow trout in the spring and fall. People are permitted to fish for them only from this pier, and it is one of the few urban lakes we've got in the city. It has become a vital component for programs where kids who might not otherwise have access to this activity are given a shot at it, offering not only a fun experience but hopefully instilling in them an appreciation for the resource of fresh water (and nature) and what it means for us British Columbians.
Allowing fishing at this spot - and especially fostering it with free loaner rods - provides a vital connection to nature for people who might not connect with it otherwise. HERE is a schedule.
Below is a map of all of the lakes in the city. If you're over 16 years of age you'll need to buy a freshwater fishing license (available HERE), but kids fish for free everywhere.