This is the coolest new independent Vancouver web site I've seen in awhile. Created by Kitsilano resident, Leigh Florence, KitsTreeMap.com offers a self-guided walking tour through this neighbourhood, with stops at a ton of different trees along the way. There's even a PDF that you can download to take with you. Straightforward and totally awesome, explore Kits and it's trees!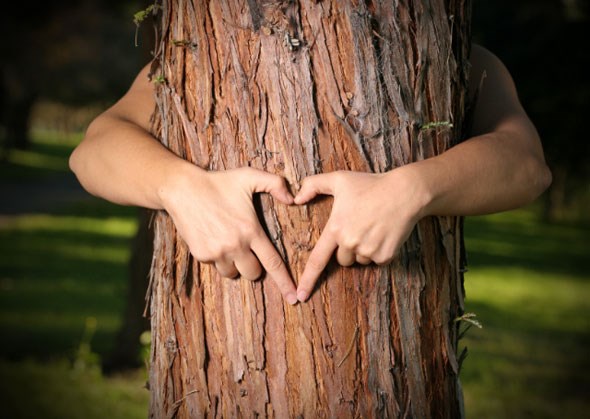 The official word...
The seed of kitsTREEmap was sown in the summer of 2009. My parents were coming to visit me from overseas and I was trying to think of the best way to show them this fantastic place that I lived, beautiful Kitsilano. They love nature but also houses and gardens. They like to explore and feel the vibe of a community. How could I give them the best possible experience? The obvious way to show them all this was to take them walking, but which streets in which direction, and for how far? I've walked and rode my bike down all of the streets in Kitsilano many times and thought to myself that's a lovely tree or what a beautiful tree-lined road, or great garden, nice park, interesting house etc. But now that I needed a route I could not remember where everything was, so kitsTREEmap was born. The area of Kitsilano, as you can see from the walk map is bordered by the ocean to the north, 16th St in the south and by Burrard (east) and Alma (west). That is 17 blocks wide by 16 blocks high. Quite a large area and one that I thought many people visiting Vancouver would love to explore if only they knew how.
The trees of Kitsilano are magnificent. They blossom in the spring, continue changing and blooming in the summer before transforming in the fall. The trees that are at their showiest in spring are often different to those in the summer and in the fall. Even in the winter, the trees form beautiful canopies above your head. So for kitsTREEmap I decided to identify some of the grandest trees and tree-lined streets and plot a walk around Kitsilano using them as my markers. If you complete the walk you can be rest assured you've probably had a good look at the best of what Kitsilano has to offer. The walk starts minutes away from the famous kits beach: it crosses the two main shopping and eating streets at their most active parts, Broadway and 4th Ave, and passes the kitsilano community gardens plus a number of the smaller parks. It might take you all day but once completed, you can definitely say you've done 'Kitsilano'.
kitsTREEmap is a fun and interesting way to spend one of your days in Vancouver. Even if you're not interested in the details or the trees, the experience of walking underneath their canopies and taking in the local environment is fantastic.
It took me a while to collect all the information necessary but it would have taken longer without the aid of one particular book. It's currently out of print (not sure why) but I would like to pay tribute to it anyhow. Gerald Straley's 'Trees of Vancouver'. This book not only tells you all about hundreds of different trees, it also tells you on which side of the street, at what point you can see them. Straley is no longer with us, and I believe this was just one of his many achievements. But what a great one.
- Leigh Florence