Last week I sat down for lunch with with one of the founders of the KNOWSHOW. You know, that large action sports industry tradeshow that you've likely heard of over its 10 years in Vancouver but maybe never been able to access because it's meant for retail buyers and industry insiders.
After a decade of experience Perry and his crew have shows like this on lock and they've just announced something for you. ROAM Expo is a new consumer show that's geared towards getting you outside and helping you find the beginning of your next path. He says that "The West Coast lifestyle boasts the best of many activities from skiing, snowboarding, hiking, fishing, surfing, yoga and more. ROAM Expo will provide a space for brands to engage with consumers who connect to this lifestyle and are looking for dynamic travel, lifestyle, sport and adventure experiences.".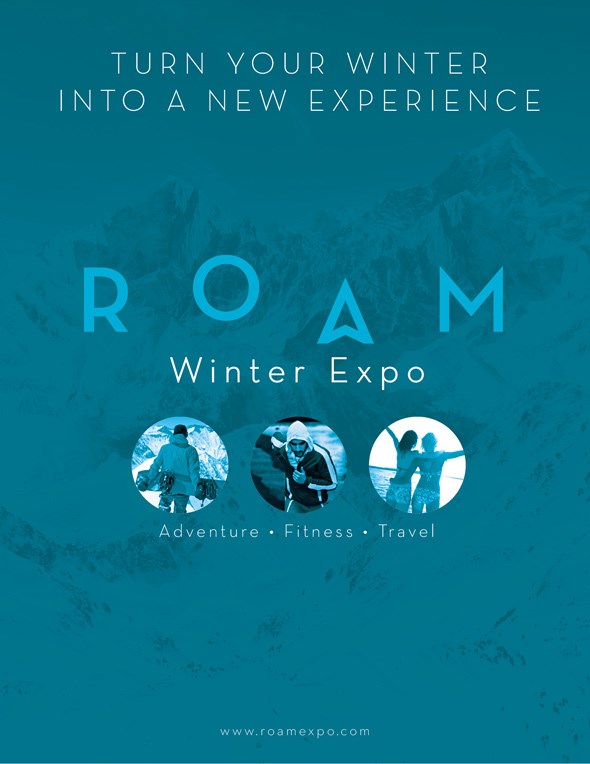 Unlike standard exhibitions where you simply walk from booth to booth picking up trinkets, ROAM will offer experiential stuff like an Oktoberfest Craft Tent featuring the best local craft beers, free fitness classes, yoga sessions from a lululemon ambassador, and something called the Burton Riglet Kids Zone to ensure the whole family can enjoy the show experience.
They've also got an exclusive partnership with The Canadian Ski Patrol's "Winter Extreme New & Used Equipment Sale", which is one of Canada's largest ski and board focused consignment sales. That sale will be in the same space as ROAM, so you'll be able to kill a few birds with one stone.
The show is one October 17th and 18th of this year. Tickets are $12 per day for Adults, $10 per day for Youth and Seniors. Family passes are available for $40 per day and admission is FREE for kids under 12. Learn more and grab early bird tickets at roamexpo.com. And look for more about the show on V.I.A. leading up!