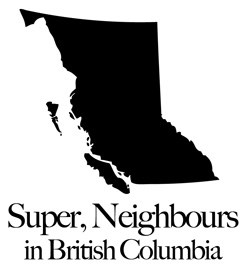 Welcome to the latest series of Super, Neighbours blog posts where we highlight incredible travel destinations in British Columbia!
After coming out publicly as a sportfisherman in my recent Creative Mornings lecture (HERE) I figured it was time to start sharing angling adventures with you more regularly. I brought you on a RIVER DRIFT in Tofino, then to the Pacific Salmon Foundation's 25th Anniversary GALA as well as showing you their accompanying VIDEO, then I had a hankering for getting out onto the ocean and catching salmon and sharing the awesomeness in that.
I contacted Oak Bay Marine Group (a BC company celebrating their 50th anniversary this year) to see if they might be interested in doing a Super, Neighbours series on one of their nearby properties and I was thrilled when they agreed to host us at April Point Resort & Spa on Quadra Island.
Started by Bob Wright in 1962 with a mere $600 investment, OBMG now operates eight holiday and fishing resorts, as well as marinas, restaurants, tourist attractions and gift shops. They're considered the leader in the holiday and sport fishing industry in North America. We'll get to some of the reasons why once we actually get to where we're going but first, as has become a tradition: the Getting There post!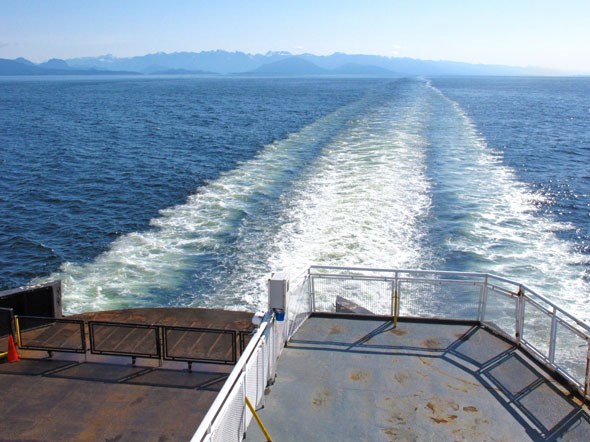 Getting to Quadra isn't as quick as getting to any of the Southern Gulf Island like Galiano but it's equally worth it. Located just west of Northern Vancouver Island, you board the ferry at Horseshoe Bay (which you can see waaaay in the distance in the photo above) and once you arrive in Nanaimo drive a couple of hours north to Campbell River. Along the way you'll be distracted by quaint little towns like Fanny Bay. Pull over. Explore.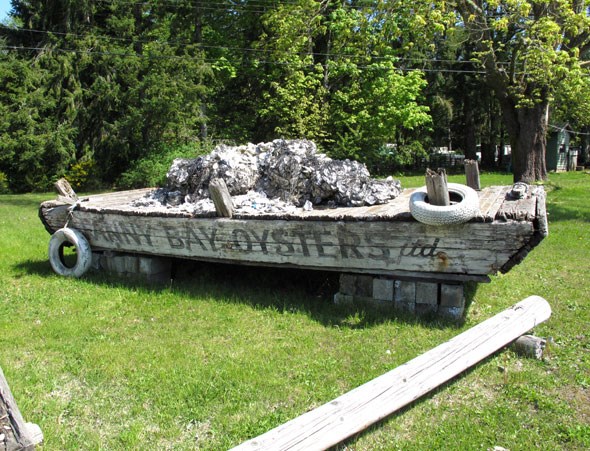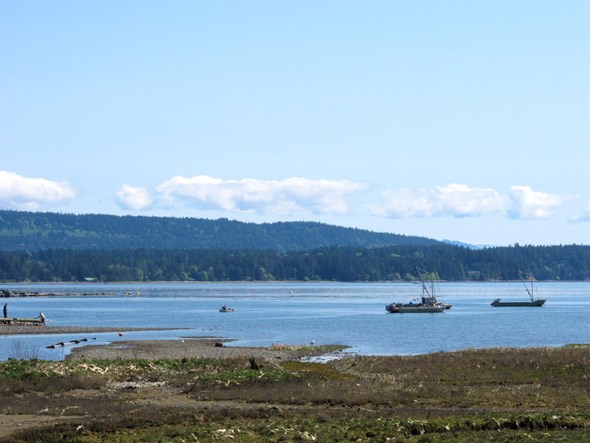 While in these small towns you might come across something you didn't know existed, like discounted farm/boat gas that has a purple dye in it and is not taxed as heavily, allowing industry that we all rely on to survive.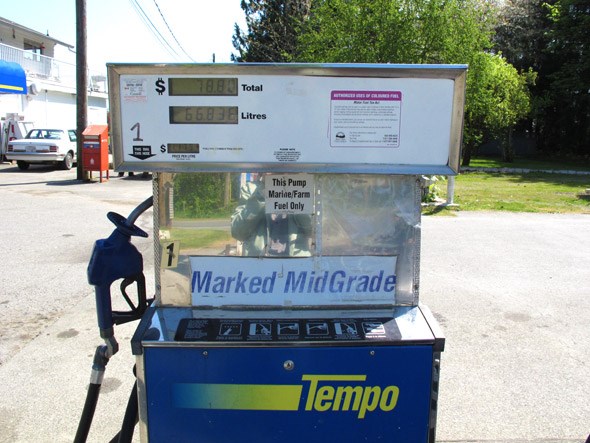 You never see these pumps in the city obviously because there are no farm vehicles filling up at Main and 2nd Ave, but stop in a small town like Fanny Bay and you might chance upon a tractor filling up at one of them.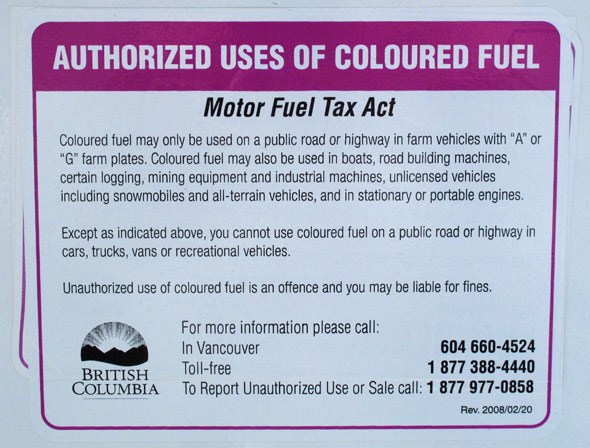 At the end of the 2 hour drive from Nanaimo to Campbell River (or 4 hours, depending on how many stops you make) you'll get yourself onto a small ferry which takes you on a ten minute trip across Discovery Passage to Quadra.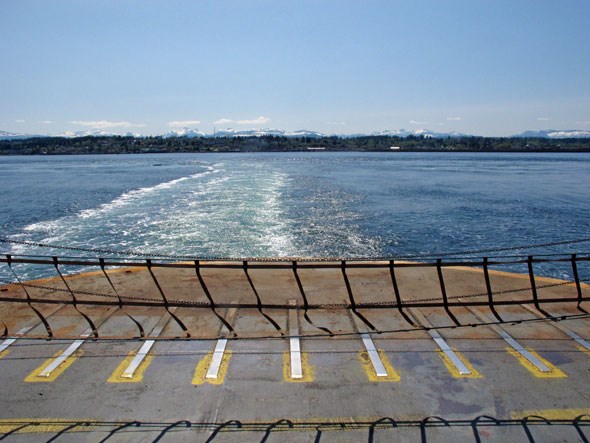 This sign means that you're looking at an island that's relatively close to Vancouver Island, and that they've run a large electrical wire from the larger island onto it, as they don't produce their own power on-island. Neat, huh?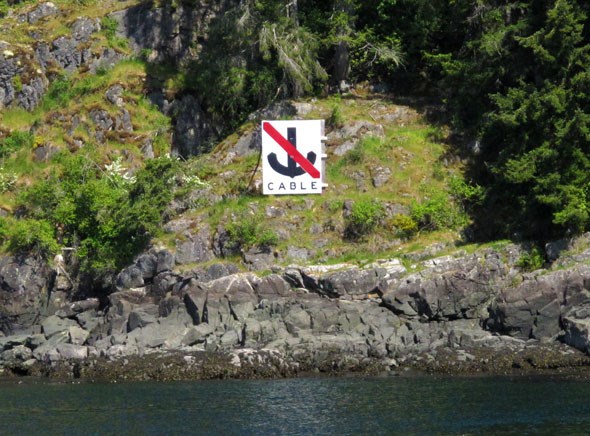 Get off the ferry, drive a few minutes down the main road and you soon find yourself on OBMG's property, on this shrouded and peaceful road down to April Point.
Big thanks once again to BC Ferries for getting us over to the Island to bring you this story. Stick around for Part 2 of this series on April Point Resort & Spa as I show you around the property!