The American election has been getting lots of attention lately with the ridiculousness of a certain candidate (you know who I mean). But, what you might not know is that there is an equally heated and exciting election campaign happening right here in Vancouver.
This is taking place at the Beaty Biodiversity Museum where we've put 100 treasures up on a Tumblr site. We are asking you to vote for your favourite treasure. We'll put the top treasures into an exhibition launching at the end of May. Voting ends soon – on February 17th, so make sure you get your votes in ASAP. It's more important than you might think.
Pickled Octopus is making us nervous with his slogan "Putting people first, right after molluscs." If elected he might put a wall up between the ocean and the land to keep people out of the water and stop them from taking resources he feels rightfully belong to molluscs. He wants to make the ocean great again, like it once was.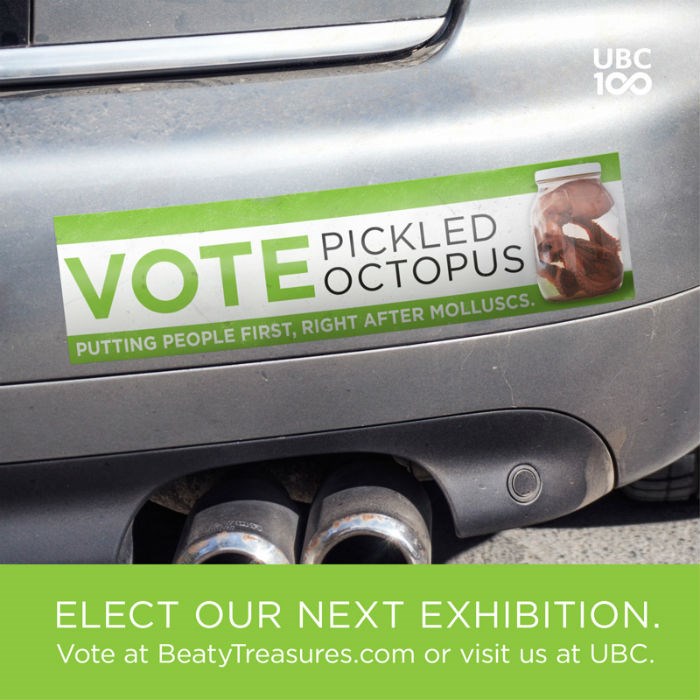 Trilobite offers stability and continuity of 4 million years. Goat's platform is about slashing taxes – always popular.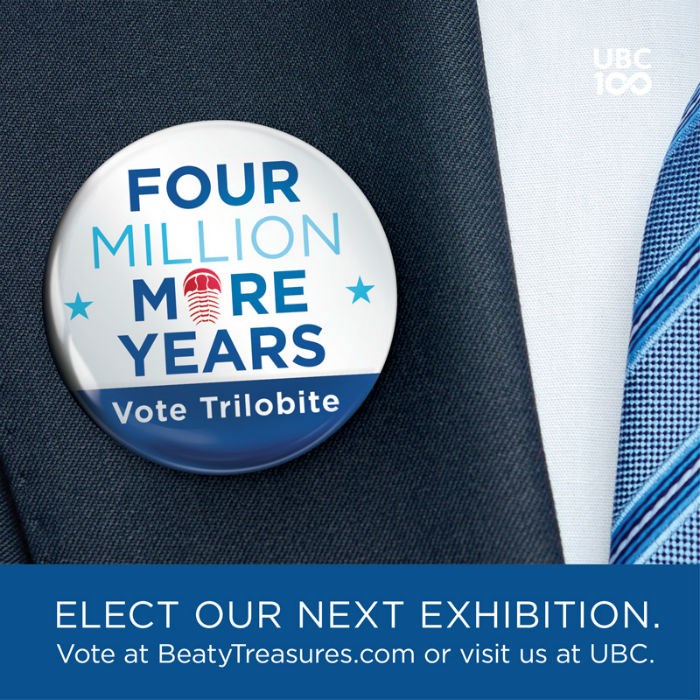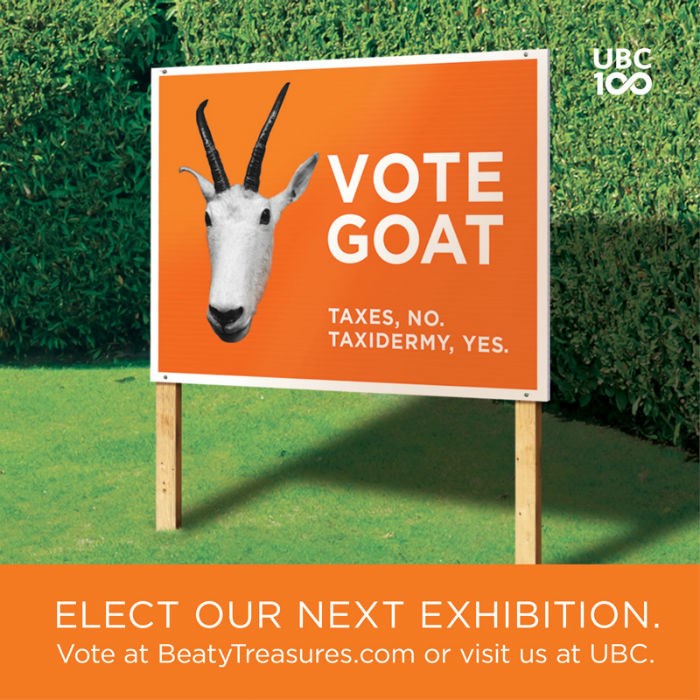 Sad seahorse is going for the sympathy vote and has an endorsement from local singer-songwriter Veda Hille who wrote and performed an original song.
[vimeo 140879967 w=500 h=281]
The breath of the sea is the most eloquent candidate whose speeches are said to be poetic.
https://www.instagram.com/p/-P2wMTD9E5/?taken-by=beatymuseum
Lorax jumping spider is running a campaign based on supporting the arts – particularly dance.
https://www.instagram.com/p/BBGTzA_j9Du/?taken-by=beatymuseum
Get out and vote – online or in the museum's voting booth.
https://www.instagram.com/p/9CCIKfD9LL/?taken-by=beatymuseum