Ralph Waldo Emerson once said, "The earth laughs in flowers." UBC Botanical Garden must be bellowing with laughter then. The Garden, located on the southeast end of the UBC campus, is not just about flowers of course, but it is alive with blooms that are constantly changing and have interesting stories to tell. Everybody has their favourite, but here's a sample of three floral reasons to visit UBC Botanical Garden right now.
1. Roses: Perhaps the most well-known of all flowers, the roses are coming out to play in the Garden. The climbing Rosa 'Cooperi' (Cooper's Burmese rose) decorates the Shop with its white flowers turning shades of delicate pink as we move into June. In the traditional Physic Garden, visitors can learn about the many medicinal uses of the Damask rose – a popular tonic ingredient!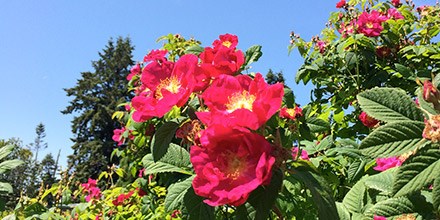 2. Poppies: Poppies are popping up (excuse the pun) all across Metro Vancouver right now and the Garden is bursting with a diverse selection in all corners of the Garden. Meconopsis 'Lingholm', commonly known as Himalayan blue poppy, was a showstopper in May and is still blooming in the Asian Garden. The deep-orange Papaver orientale 'Dwarf Allegro' beckons you in at the Garden's entrance.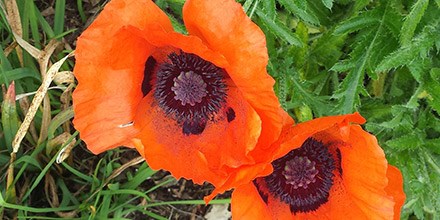 3. The three B's: Bees, butterflies, and birds love the Garden and all the food and shelter it offers. Pollinators, like bees, can be found doing their daily work in the purple geraniums and feathery Rodgersia in the Asian Garden, the flowering chives of the Food Garden, and in every corner you can imagine.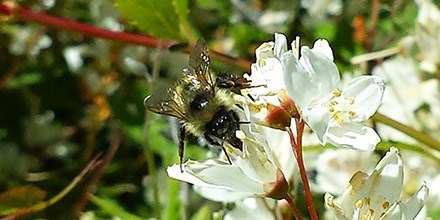 Every day there is something new at the Garden. Do as the flowers do and laugh among them.
UBC Botanical Garden is open 7 days a week and is located at 6804 SW Marine Drive at 16th Avenue on the UBC campus. Connect with UBC Botanical Garden on Instagram, Twitter, and Facebook.