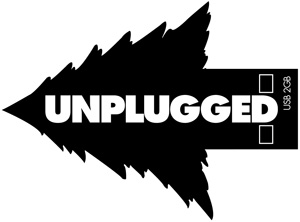 HELLO! My name is Amber Turnau and I'm the new editor of the Unplugged column. I grew up in the Lower Mainland and have spent most of my life exploring the mountains, forests and oceans of our beautiful province.Having just moved back to Vancouver from Whistler, I'm excited to rediscover the amazing natural surroundings of our city and beyond. Most of all, I'm looking forward to inspiring you to get out and explore our backyard.And now, on with this week's column...PLACE: Baden Powell Trail - Deep Cove to Lynn Canyon (CLICK FOR MAP)LOCATION: North Vancouver, B.C.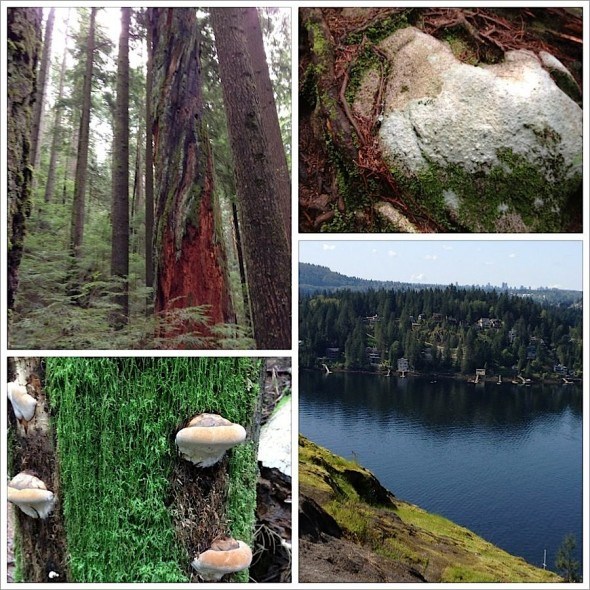 The North Shore is a haven for recreational hikers and on any given day people venture to its forests to enjoy mountain biking, orienteering, dog walking, or just plain old fashioned hiking.
The longest trail on the north flank of Metro Vancouver is the Baden Powell Trail, which stretches 41.7  kilometers from Horseshoe Bay to Deep Cove. The trail was built in 1971 and is the scene of the seemingly painful Knee Knackering North Shore Run.
Along with my trusty hiking companion, Mickey the dog, I ventured on the first leg of the hike - Deep Cove to Lynn Canyon. Our first stop was Deep Cove, where we headed up to Quarry Rock for an amazing view of Indian Arm.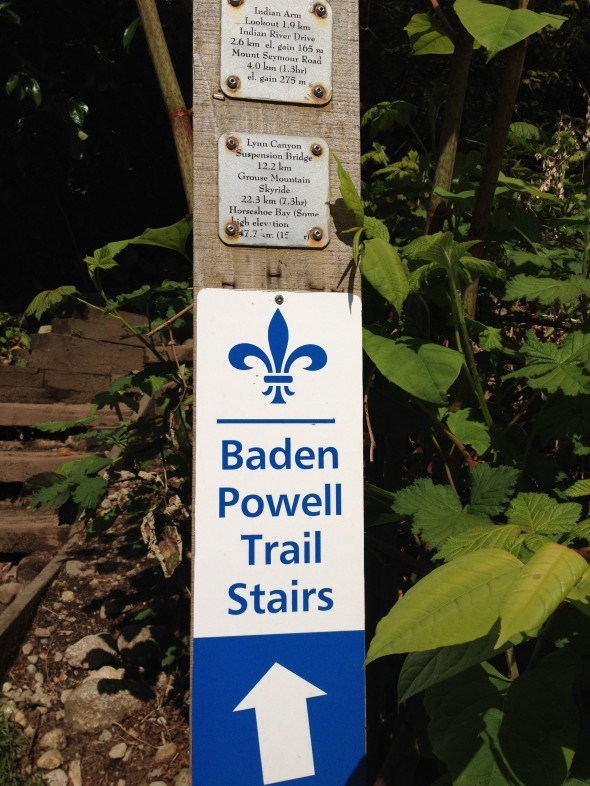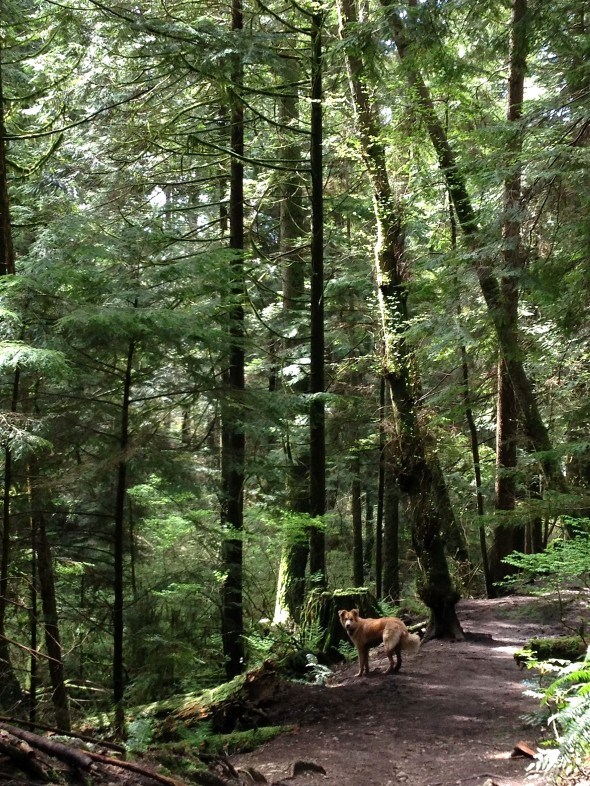 After Quarry Rock, we continued on through connecting trails that took us through Seymour Provincial Park and several North Van neighbourhoods until we reached our final destination: Lynn Canyon Suspension Bridge.
In total, the leg is approximately 12 km and takes anywhere from 4.5 to 5 hours. The terrain is relatively moderate, and though there are some fairly steep inclines  it's overall a pretty mellow hike. The trail passes over wooden bridges and alongside glacier-fresh creeks. Apparently you can do this hike year-round, but it would be a bit too slippery and muddy during heavy rainfall.
One of the things I love most about hiking in BC's forests is the array of colours and textures you find when you simply look up: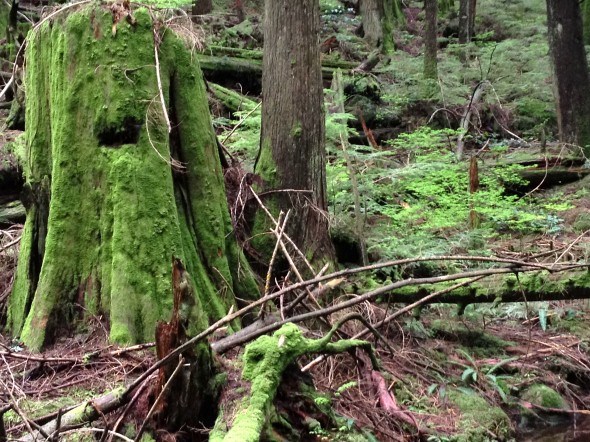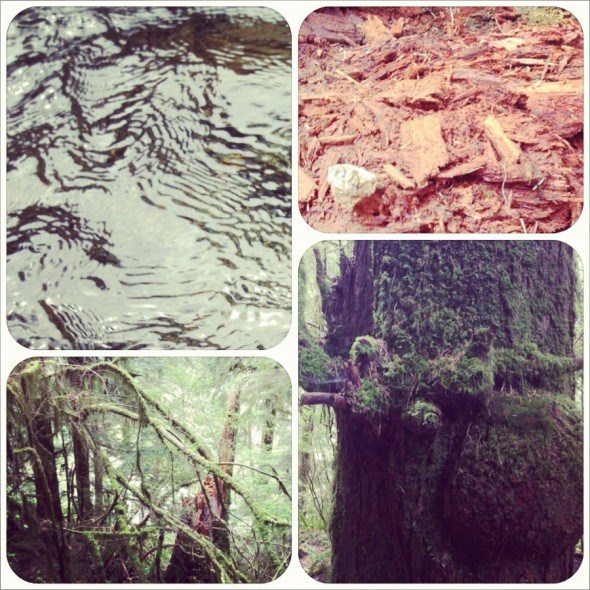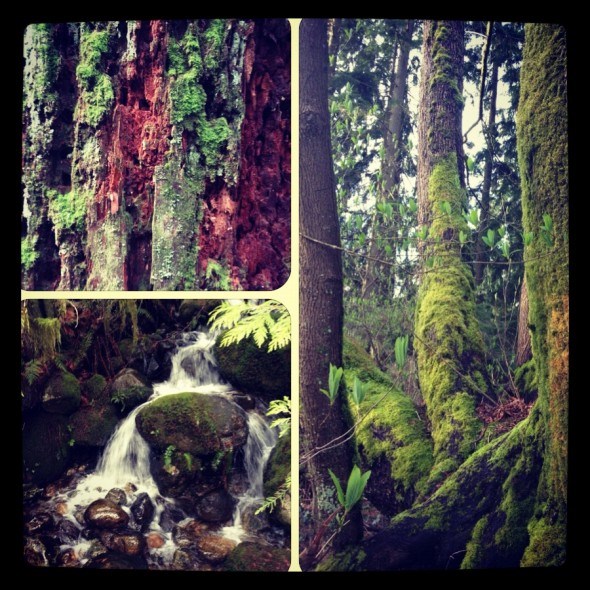 When Mickey and I finally got to Lynn Canyon, we were both tired, so we spent a bit of time chilling out in the sun beside Lynn Creek.  It was a great way to spend a Sunday.
If you do this hike, remember there are different starting and ending points. You'll need to take transit or arrange for a pick-up and drop-off. For more details on the trail itself and getting to the site, visit Vancouvertrails.com
View VIA UNPLUGGED in a larger map.