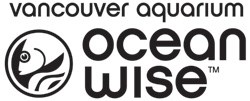 Vancouver Is Awesome is a proud sponsor of Vancouver Aquarium's Ocean Wise™ program, created in 2005 to address overfishing, the single biggest threat facing our oceans today. What started as a local conservation initiative has grown into a nation-wide program with over 480 partners spanning coast to coast.
With the leadership of passionate ocean ambassadors, the Aquarium has been able to turn the tides to help conserve our oceans and the aquatic life that depend on them. In this series we introduce you to some of these Ocean Wise ambassadors in Vancouver.
Words: Charlene Chiang, Vancouver Aquarium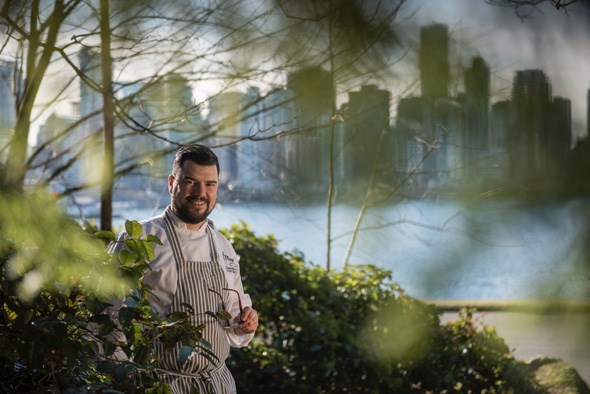 Chris Whittaker | Forage Restaurant
Proud Ocean Wise partner since 2005
Why is Ocean Wise important to you?
A big reason I moved to Vancouver as a chef was the long growing seasons and the abundance of fresh seafood. When I arrived I fell in love with all the bounty our local oceans provided us and I want to see that continue for years to come... Ocean Wise helps us make those decisions as businesses and chefs, it is vital to the future health of our oceans.
What is your favourite Ocean Wise seafood and how do you like it prepared?
It is really hard to pick a favourite…Dungeness crab is up there though, it is best just boiled and eaten freshly cracked from its shell!
When did you discover your love of food?
I have always loved food…part of having a family that loved to cook. It is memories for me…food is the best way to bring people and most of all, family together.
What would you consider to be your favourite kitchen gadget?
My green bean stringer.
Which ingredient could you not live without?
Salt.
Sweet or savoury?
Savoury.
What's the most amazing dish you've ever tasted?
Oysters and Pearls at the French Laundry.
Which establishment do you most frequent in Vancouver?
Red Wagon.
If you could turn back time, which unsustainable seafood choice would you bring back from the brink? Bluefin tuna is the most alarming to me but Monkfish... I love its flavor and texture... not the prettiest fish, but darn tasty.
What would be your perfect last supper?
I have no real last wish for a last supper... as long as I don't have to cook it and as long as I have good company!
With whom would you enjoy it?
I would love to have anyone and everyone there. All of my friends and family... past and present... the ultimate meal to bring people together one last time!
***********************
About Ocean Wise™
The Ocean Wise symbol next to a seafood item is the Vancouver Aquarium's assurance of an ocean-friendly seafood choice. With over 480 Ocean Wise partners at more than 3,100 locations across Canada, Ocean Wise makes it easy for consumers to make sustainable seafood choices that ensure the health of our oceans for generations to come. www.oceanwise.ca
Follow at @vancouveraqua and @ocean_wise