Summer camps have come a long way from the days of sleepovers in soggy shelters and singing by smoky campfires. For kids who aren't into camping, there's lots to do in and around the city that will keep them engaged and entertained during the long days of summer break.
From mastering the magic of theatre to getting crafty in the kitchen, these summer day camps are sure to please kids of all interests.
For aspiring athletes (sports camps)
Sportball (Various Locations)
Kids can get their kicks in a soccer-specific summer camp, or try a new ball sport in a multi-sport mixer that covers everything from basketball to tennis. Half-day and full-day classes are available for kids from 3 to 9 years, and best of all, they have various locations throughout the Greater Vancouver Area.
Pedalheads (Various Locations)
There's no better time than the summer months to learn a new skill or to sharpen a developed skillset. From cycling to swimming, to downhill mountain biking, Pedalheads will turn newbies into pros in no time.
Windsure Adventure Watersports (Jericho Beach, Vancouver)
Choose from a variety of watersports, including windsurfing, stand-up paddleboarding (SUP), and skim boarding, or try them all in a multi-sport camp, all available in both full-day and half-day options. There's nothing more Vancouver than spending the day on the water learning a new skill (or improving an old one).
For creative kids (arts camps)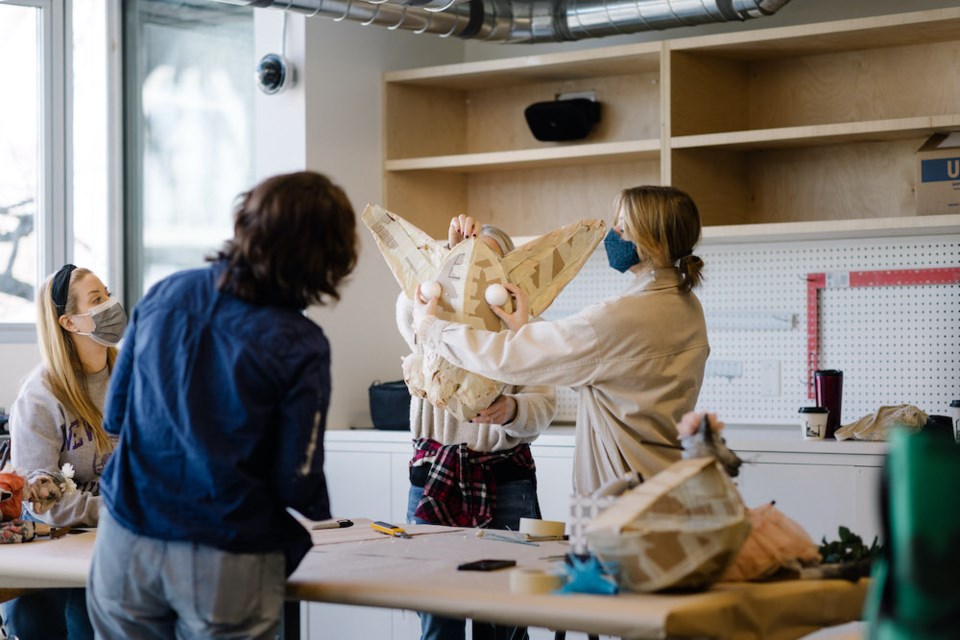 Stagecraft, Arts Umbrella (Granville Island, Vancouver)
Offered by Arts Umbrella, this new, theatre-focused program is perfect for kids who want to hit the stage (or set the stage) for live performances. Stagecraft is the only program in Western Canada with a curriculum that is focused entirely on teaching young creatives about theatre, film, and live event production. For kids who are interested in design, construction, painting, hands-on skills, and learning about the magic of theatre, film, and live event production, this camp is the perfect way to get started.
Place Des Arts (Coquitlam)
At Place Des Artes, you'll find visual and performing art classes of all types, designed to inspire young artists through fun and inspiring arts education. From pottery and printmaking to dancing and theatre, this arts-centric centre will bring out the creative side of any child.
For techie tots (tech camps)
Digital Media Academy (UBC, Vancouver)
Led by industry experts, this tech academy will teach your tweens and teens (ages 9-17) a variety of skills, including game development, 3D modelling, robot building, stop motion and animation, and graphic design. These camps are hosted in the brand new student centre, the NEST, located on the UBC campus in Vancouver–a global leader in scientific research and innovation.
Steamoji Kids Camps (Vancouver)
For younger kids (ages 5-9), Steamoji offers summer camps featuring innovation and interactive STEM products and activities. From 3D printing to robotics, junior techies can learn hands-on skills with new technologies in fabrication, physical computing, engineering, and digital arts.
For avid adventurers (outdoor camps)
Wild Kidz Camp (BC Wildlife Federation, Surrey)
From fishing field trips to archery, hiking, and shelter-building games, this camp is perfect for kids who love hands-on outdoor experiences and working collaboratively in a fun environment. Hosted by the BC Wildlife Federation (BCWF), kids will enjoy visits to local ecological attractions and participate in outdoor-related programming offered by BCWF members.
Eco-Adventure Camp (Mount Seymour, North Vancouver)
Kids will develop meaningful connections with the environment in this eco-adventure camp that combines skills development, self-awareness, and fun outdoor exploration. Activities include hiking the diverse trail system, spotting wildlife, earth-based arts and crafts, and pondology (a science unique to Mount Seymour)–all in a technology-free nature environment.
For foodie fanatics (cooking camps)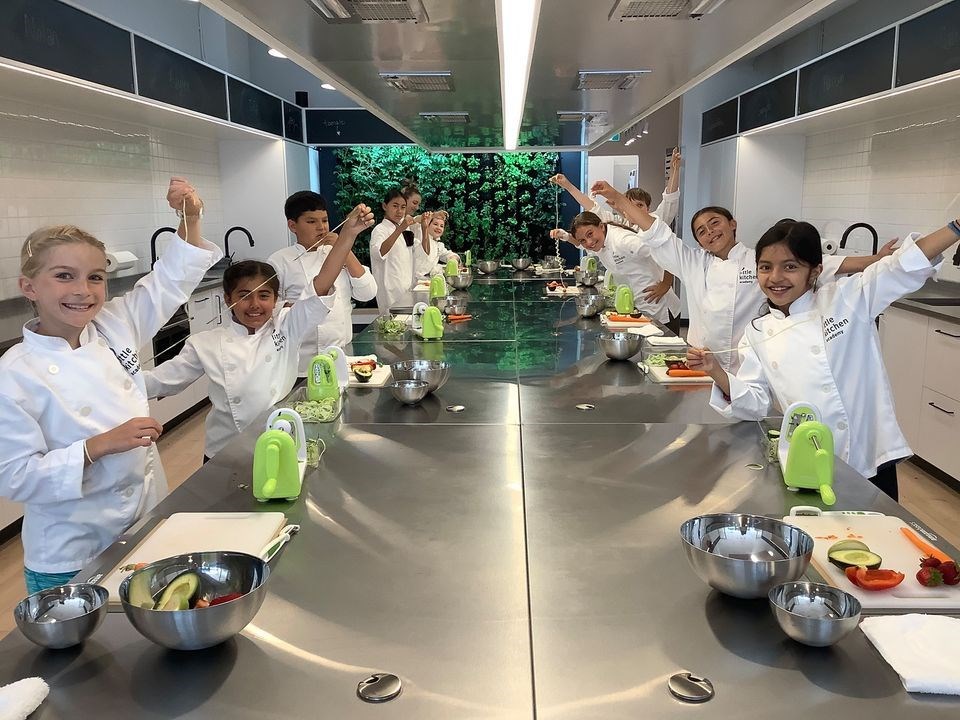 Little Kitchen Academy (Various Locations)
Aspiring chefs will love these hands-on classes where they'll learn everything from the kitchen fundamentals to how to create a healthy, delicious meal from scratch! Through their Montessori-inspired cooking camps, Little Kitchen Academy allows children to develop at their own speed, based on their own interests in an encouraging environment.